Painter/decorator Marc Begon
and Maison Rouveure Marquez
Maison Rouveure Marquez puts its expertise to work for architects building or renovating prestigious locations and noble residences. As a result, fibrous plaster elements adorn the interiors of hotels, restaurants, public places and private homes.
Maison Rouveure Marquez has collaborated with decorator Marc Begon of Begon Deco on multiple occasions, for projects as luxurious as they were unique. This specialist in heritage restorations uses his talent to show off the interior décor of the locations on which he works.
A glimpse at some of our collaborations with Marc Begon
Private property
in Marennes (France)
A classical, Baroque ambiance for a private property in the outer suburbs of Lyon. All of the fibrous plaster interior decorations were designed by the homeowner herself.
The ornamental plasterers at Maison Rouveure Marquez put their ancestral know-how to work to produce and install classical trimmings made of fibrous plaster.
And the cornices, roses, vaulted ceilings and pilasters have only been enhanced by the skilful brushstrokes of Marc Begon. The gilding in the bespoke dressing room reflects the refinement of the décor.
Le caveau du Château Guigal
in Ampuis (France)
After a year of work, this new wine institution offers visitors a museum, a shop and a tasting area in a tree-lined park.
The place was designed by the Lyon-based architectural firm Virot, as a tribute to the professions involved in winemaking and cooperage (barrel-making).
Our ornamental plasterers crafted contemporary lighting gorges made of fibrous plaster, with integrated spotlights in the shop and tasting room. They also created the window frames out of fibrous plaster. Decorator Marc Begon festooned those elements with fibrous plaster featuring an aged bronze look.
Secondary villa
in Gassin (France)
Not far from Saint-Tropez, this second home featuring a designer interior came from the imagination of architect Jean-Christophe Virot.
Our teams are proud to have participated in creating the luxurious atmosphere in this villa thanks to the production of fibrous plaster decorations. Ceilings with built-in cornices and lighting gorges in the lounge, plus vaulted ceilings and nichesmade of fibrous plaster in the spa.
Manufactured out of fibrous plaster, the staircase railings were trimmed by the painter and decorator Marc Begon, using a brushed bronze effect.
Other projects in partnership with Begon Deco worth discovering…
Faux bamboo fibrous plaster at a restaurant in Lyon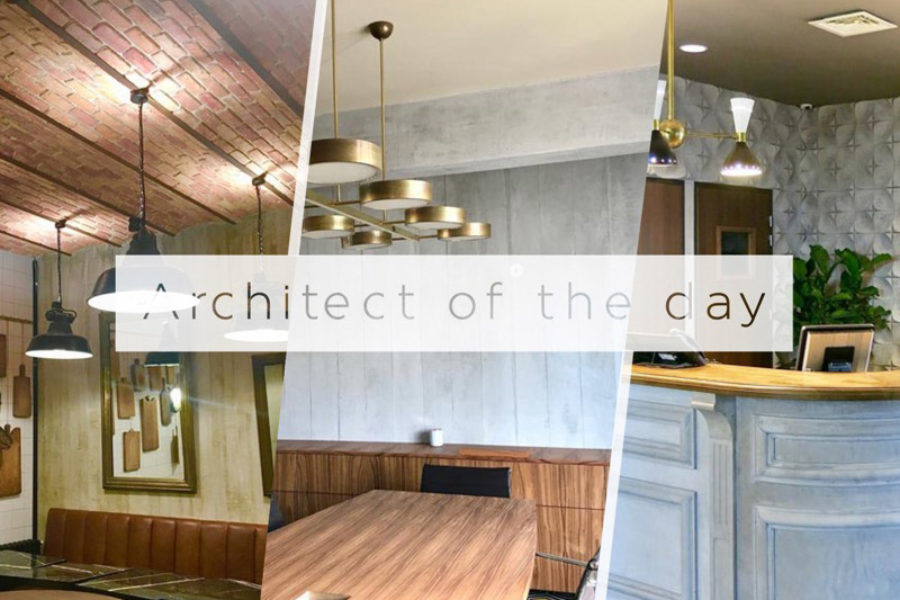 A look back at our collaboration with Eric Boyer, an architect based in Paris and Lyon. Fulfilment of his inspirations by our teams, using fibrous plaster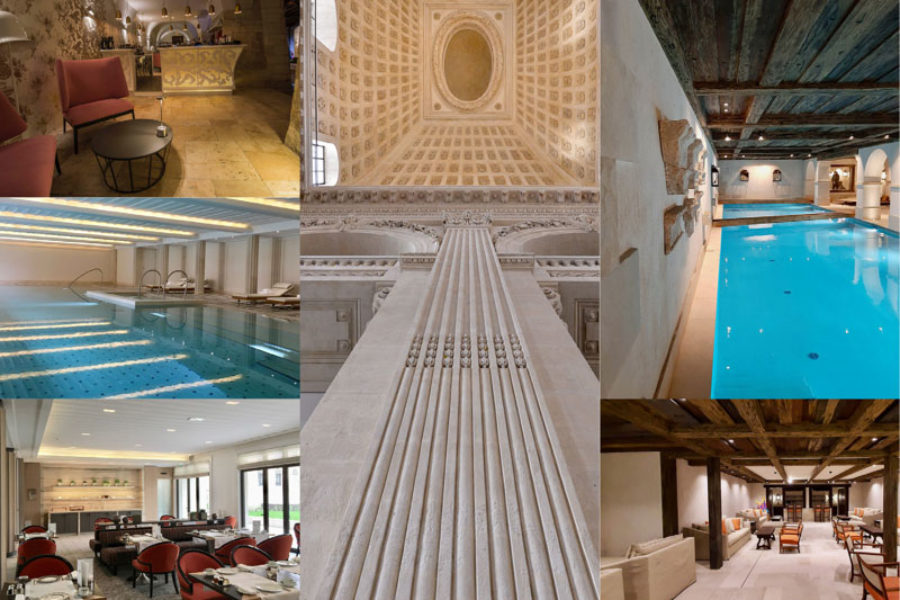 Discover how fibrous plaster is used in hotel renovations. A creation of technical prowess, fibrous plaster enables a multitude of decorative options.
Our teams are ready to hear all about your plans for bespoke creations for your
Our flashes news in your inbox