Architect Eric Boyer
and Maison Rouveure Marquez
Evidence of the know-how of Maison Rouveure Marquez can be seen all over, from prestigious locations to everyday places, including hotels, restaurants and corporate head offices. Thanks to the technical benefits of fibrous plaster, our ornamental plasterers participate in the construction and renovation of many different sites.
These new spaces utilize locally or even internationally renowned architects to make the most of their buildings' strengths and unique features.
Eric Boyer is one of the architects with whom Maison Rouveure Marquez has had the honour of working on multiple occasions, on projects which have been exciting as they were diverse.
An overview of our involvement in projects led by architect Eric Boyer
Layout of
Kopster Hôtel
in Décines (France)
A new establishment from the Lavorel Hotels group, Kopster Hotel was inaugurated in 2016, combining the friendliness of stadium terraces (kops) with hipster trends.
Lyon-based architects Eric Boyer and François Dumas illustrated this lifestyle concept through décor brimming with colours and motifs.
A real space for living, for tourists and business travellers alike, this hotel features a multitude of different materials like rough stone, wood and steel, creating a warm, cosy atmosphere.
La participation of Maison Rouveure Marquez
They participated in the construction of this hotel by creating the walls in its guest rooms and lobby out of fibrous plaster replicating rough timber, along with the welcome desk. The pillars installed in the hotel's lobby demonstrate their mastery of this material in the form of imitation tree trunks.
Layout of the
SteakHouse
Rue Mercière in Lyon (France)
Inaugurated at the end of April 2018, the Steakhouse restaurant owes its sophisticated, authentic décor to the Lyon-based architect Eric Boyer.
This new restaurant is generating buzz, thanks to its culinary concept and its warm décor.
Wood, bricks, white tiles and Baroque mirrors form a blend of traditional and industrial styles, in an ambiance that invites guests to socialize in an atmosphere reminiscent of New York!
Participation of Maison Rouveure Marquez
Maison Rouveure Marquez is proud to have participated in this restaurant's beautification, imagined by architect Eric Boyer.
We produced ceilings made of fibrous plaster, mimicking red brick, and faux wood fibrous plaster walls to reproduce the spirit of New York.
Layout of the Parisian head offices of Groupe Cardinal
in the 8ème arrondissement of the French capital city
A company specializing in property development, Groupe Cardinal brought in architects Eric Boyer and François Dumas to create a floor of offices in the 8th arrondissement of Paris.
Its interior layout provides a glimpse into a '60s Italian style where old-fashioned materials and colours intermingle for a resolutely retro look!
Participation of Maison Rouveure Marquez
The teams at Rouveure Marquez are proud to have participated in this project orchestrated by Eric Boyer, BYR Studio, and François Dumas, with the production of walls made of fibrous plaster designed to imitate a shuttered appearance.
Coming soon, in collaboration with Eric Boyer…
Faux bamboo fibrous plaster in a restaurant in Lyon
Beam sides, arches and cladding made of smooth fibrous plaster in a café in Lyon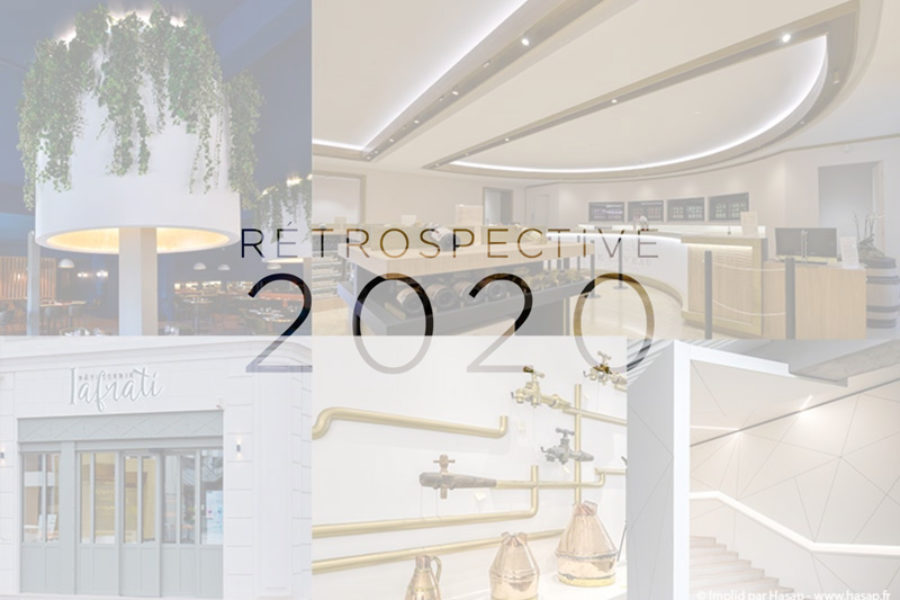 A look back at the projects completed by our ornamental plasterers over the course of 2020: classic and contemporary fibrous plaster, acoustic ceilings, and more.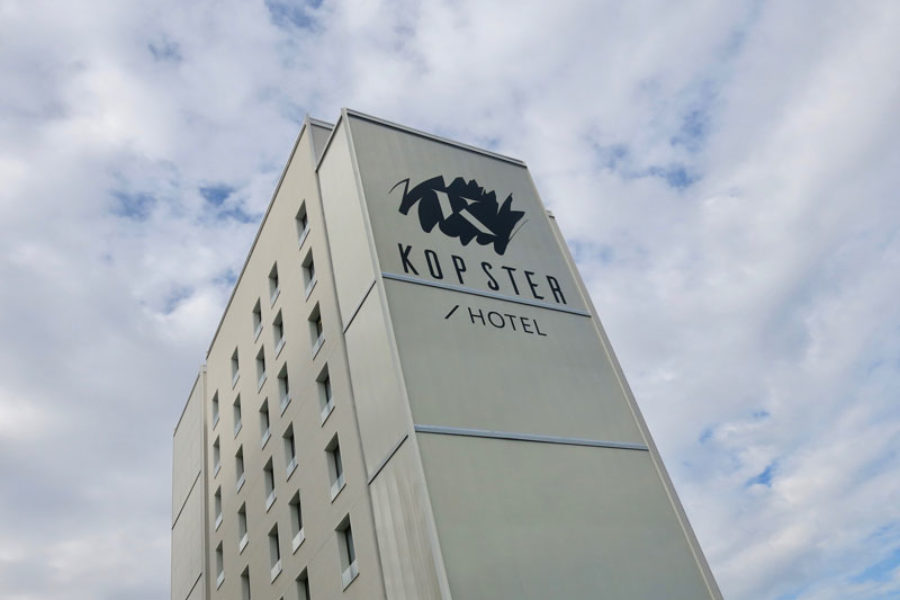 Kopster Hotel, the latest establishment from the Lavorel Hotels group, with its trendy, offbeat décor, a restaurant and a lobby bar. Worthy a look in Décines.
Our bimonthly flashes news in your inbox!