What is a vaulted ceiling?
Vaulted ceilings are remnants of ancestral architecture. Found in monasteries as well as churches, these ceilings can take different forms thanks to the wide variety of types of vaults.
Fibrous plaster can be used to create majestic vaulted ceilings with a seamless appearance, capable of standing the test of time
An overview of vaulted ceilings
Vault: A curved masonry structure, usually made of specially carved stones or concrete, propped up by walls, pillars or columns, and serving to cover a space
According to Seneca, the Greeks invented vaults with keystones. The first vaults' keystones were carved directly in the masonry.
They date from the end of the 3rd century BC. Both the Greeks and Etruscans used this keystone technique.
La technique de voûtement des Grecs a largement devancé celle des Romains, mais ce sont eux qui ont adopté et généralisé cette technique pour les constructions de franchissement (portes, linteaux, pont).
The Romans employed this technique to save space and materials, compared to corbelled passageways. Vaulting with keystones became of a common characteristic of Roman architecture.
Choosing a vaulted ceiling
Vaulted ceilings are true feats of architectural prowess. They lend character to an interior space and root the atmosphere in a certain architectural style.
Although most frequently appearing in churches, monasteries and other religious sites, vaulted ceilings have also made an appearance in recent, contemporary projects.  In fact, private homes, luxury hotels and museums have incorporated this type of ceiling into their interior décor.
The charm of the old mixes with the modernity of the contemporary style for an intimate, sophisticated look.
Examples of vaulted ceilings
Ceilings with barrel vaults
There are a variety of different arches – semi-circular arches, pointed arches, discharging arches and transverse arches – which correspond to each specific building technique.
Barrel vaulted ceilings accentuate the space in a room.
They can fill in interior décor without creating an impression of clutter.
For lower ceilings, you can alternate between different heights by using segmental vaults. This configuration can be used to accentuate a hallway or lobby.
A example by Maison Rouveure Marquez
Ceilings with ribbed groin vaults
Ribbed vaults can also be enhanced by textured ribs.
Ceilings with ribbed groin vaults can expand the walls and, as a result, the space within the room. Their structure can rest on corbels decorated with delicate details which add a touch of refinement to the architecture.
Ceilings with ribbed groin vaults can typically be found in historic buildings, in which they promote the site's ancient architecture.
Inspired by the curves of Gothic architecture, these ribbed vaults are a real benefit to interior layouts. In fact, their composition shows off the furniture placed in the empty space between each corbel.
A example by Maison Rouveure Marquez
Bricks add a rough, industrial appearance to interior décor. Vaulted brick ceilings create an authentic ambiance that awakens the senses.
Because of the coolness they convey, brick ceilings are best in large spaces bedecked with warm colours.
When interspersed with beams, these vaulted ceilings can give a room an impression of movement and, as a result, an illusion of depth.
Fibrous plaster, with its multiple possibilities, is able to create vaulted ceilings which perfectly imitate the appearance of bricks
A example by Maison Rouveure Marquez
Domes and vaulted ceilings
As the ultimate architectural element, domes offer a multitude of options in terms of ornamentation. And vaulted ceilings can highlight – but also liven up – their height.
A example by Maison Rouveure Marquez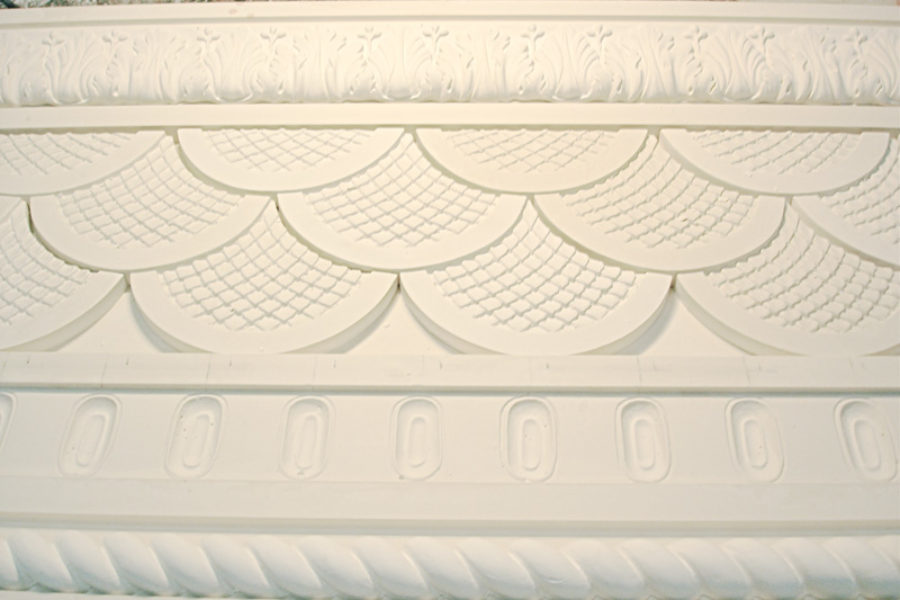 Fibrous plaster wall friezes, the ideal decorative solution to beautify your ceilings or walls. A quick glimpse of different wall frieze motifs made of fibrous plaster.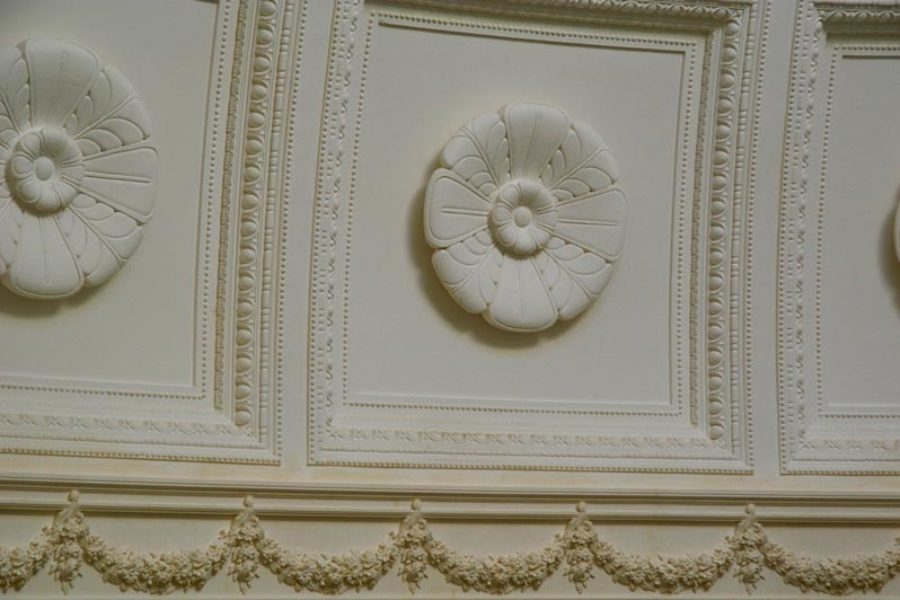 Roses made of fibrous plaster constitute one of the most widespread decorative motifs for ceilings and walls. In a classical style or to beautify your contemporary spaces
Our flashes news in your inbox!