Choosing your decorative fibrous plaster motifs and roses
Volutes, palmettes, mascarons, roses, modillons, laurel wreaths, garlands, cascades of flowers and more: nowadays, decorative fibrous plaster motifs are included in many architectural sites.
For elegant, noble spaces using classic fibrous plaster or to showcase graphic ceilings with contemporary fibrous plaster, these decorative motifs represent an unexpectedly wide array of meticulous creations.
A quick glimpse at the range of roses available
to decorate walls and ceilings.
Why choose decorative plaster?
Decorative plaster is being used more and more in layouts and decorations, in both professional locations and private homes.
The attractive natural material with countless technical benefits that is plaster of Paris – "fibrous plaster" – allows you to create the most intricate decorative motifs for your ceilings, walls and columns.
Nowadays, by extension of its original meaning, a "rose" typically refers to a sculpted decoration on a partition, wall or ceiling, intended to beautify a space.
Interior architecture usually uses round roses, although square roses may also be applied to walls and ceilings. Most often sculpted without an opening, roses are one of the most widespread decorative motifs made from fibrous plaster.
Choosing the right decorative rose
Ceiling roses
Ceiling roses can be embellished with a floral motif or not. They add life and movement to ceilings, especially large ones.
For vast ceilings with hanging lights, they are an ideal decorative solution to embellish a chandelier. To choose the right kind of rose for you, you will first need to speak with our specialists about your space, the surface area of the ceiling and the size of the room.
An example in the renovation of a private manor
For spacious vaulted, domed or coved ceilings, choose from the different rose motifs available in fibrous plaster and then opt to repeat it in a wave-like or linear frieze. This way, the layout will accentuate the added texture on the ceiling.
An example in the interior architecture of a castle in Ireland
Wall roses
Most often, roses adorn walls in the form of decorative friezes.
For classical architecture in vast spaces or long rooms, they add a touch of elegance and nobility. Whether decorated, trimmed or natural, they are sculpted out of fibrous plaster and finished as per the architect's wishes and imagination.
Contemporary roses
These days, plaster roses are not exclusive to a classical style.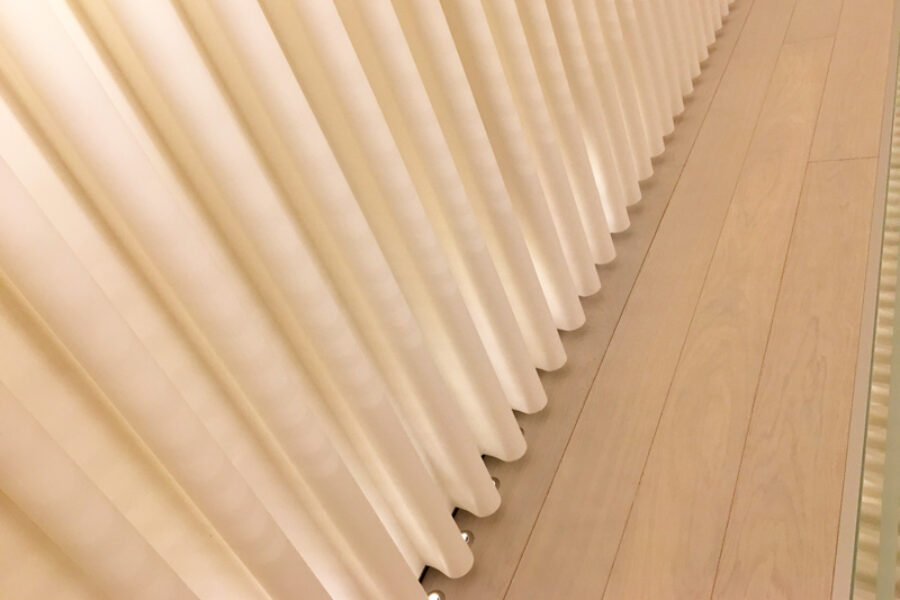 How is fibrous plaster – a material hailed for its adaptability into a wide variety of shapes and forms – worked for use in interior architecture?
Our bimonthly flashes news in your inbox!