Fibrous plaster forms in interior architecture
In the history of architecture, fibrous plaster was used for centuries to create decorative elements on walls and ceilings. These days, fibrous plaster is still used in many modern buildings, for its ability to add distinctive, elegant aesthetics.
Fibrous plaster can be worked in a variety of ways: straight (flat), curved, moulded or sculpted. Each of these styles endows an indoor space with a unique look that can help reflect its architectural style and the architect's touch.
Some examples of fibrous plaster forms
Decorations made of flat fibrous plaster are one of the most common forms used in contemporary architecture. Characterized by straight vertical lines and right angles, flat fibrous plaster can be used to make geometric and circular shapes, without any of the traditional ornamentation of classic fibrous plaster.
This gives the pieces a clean, elegant, linear appearance.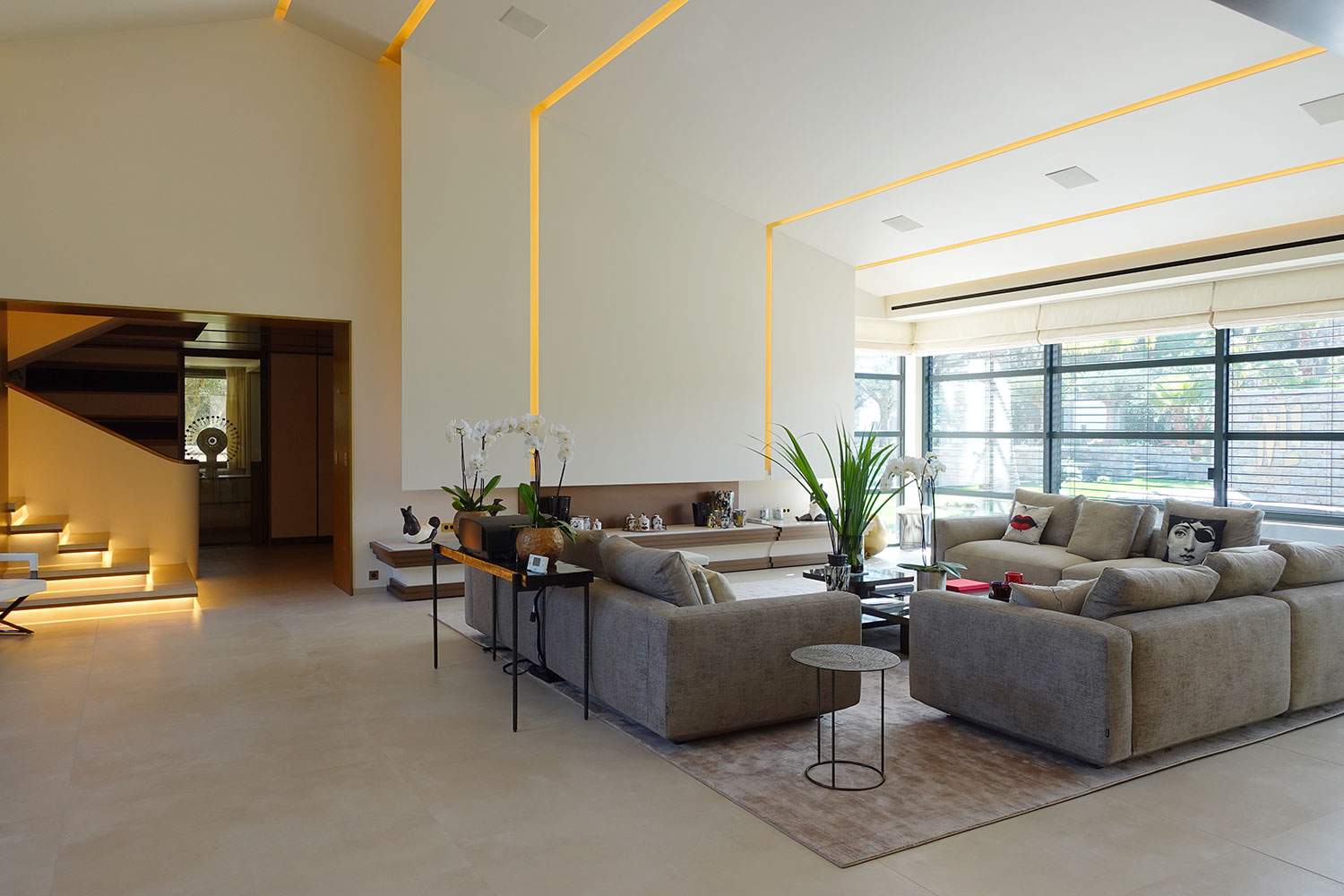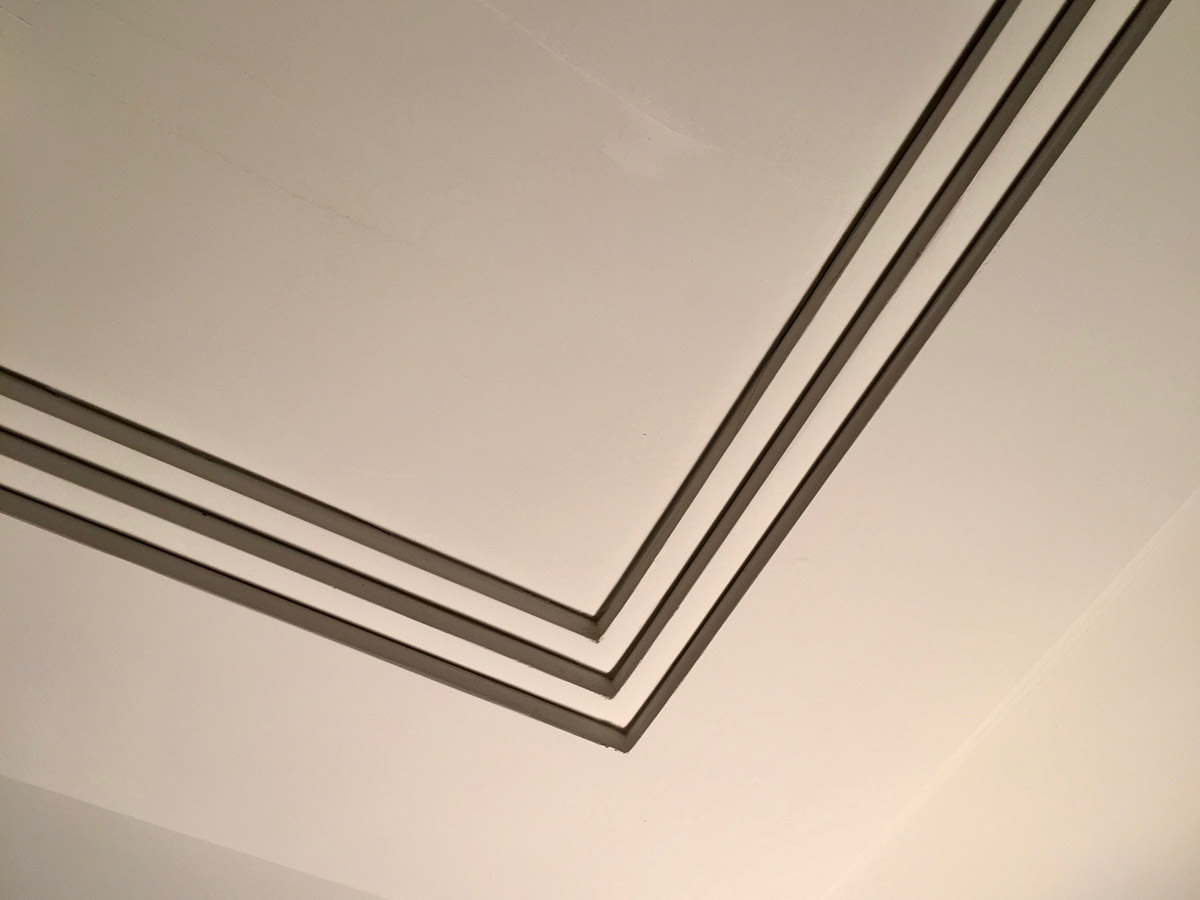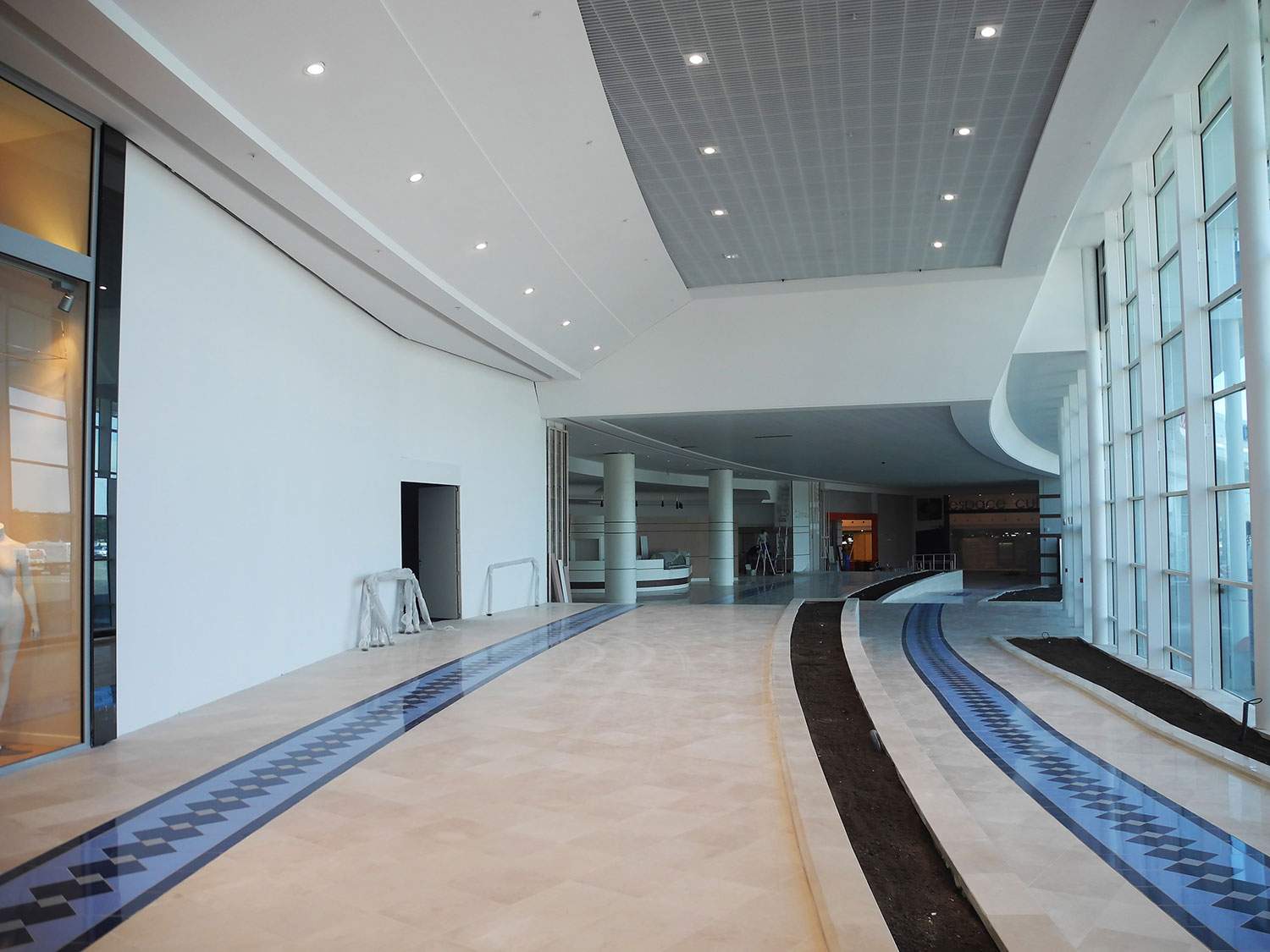 Flat fibrous plaster gives the pieces a clean, elegant, linear appearance. This choice of form makes it possible to create a modern, minimalist look that adds depth to interiors, often applied to fibrous plaster renovations in shopping centres where the goal is focused on simplicity and understatement.
Enhanced by special lighting (embedded or in light gorges), flat fibrous plaster can transform the aesthetics of a space.
Curved or rounded fibrous plaster
Curved fibrous plaster is often used in architecture to add roundness and fluidity. The curved style is used in combination with flat fibrous plaster and is characterized by curving lines that imbue the walls and pieces with a soft, elegant appearance.
Working fibrous plaster into curved, rounded shapes requires special moulds, often tailor-made to the project. Most pieces are produced in multiple curved sections and then bonded together on site.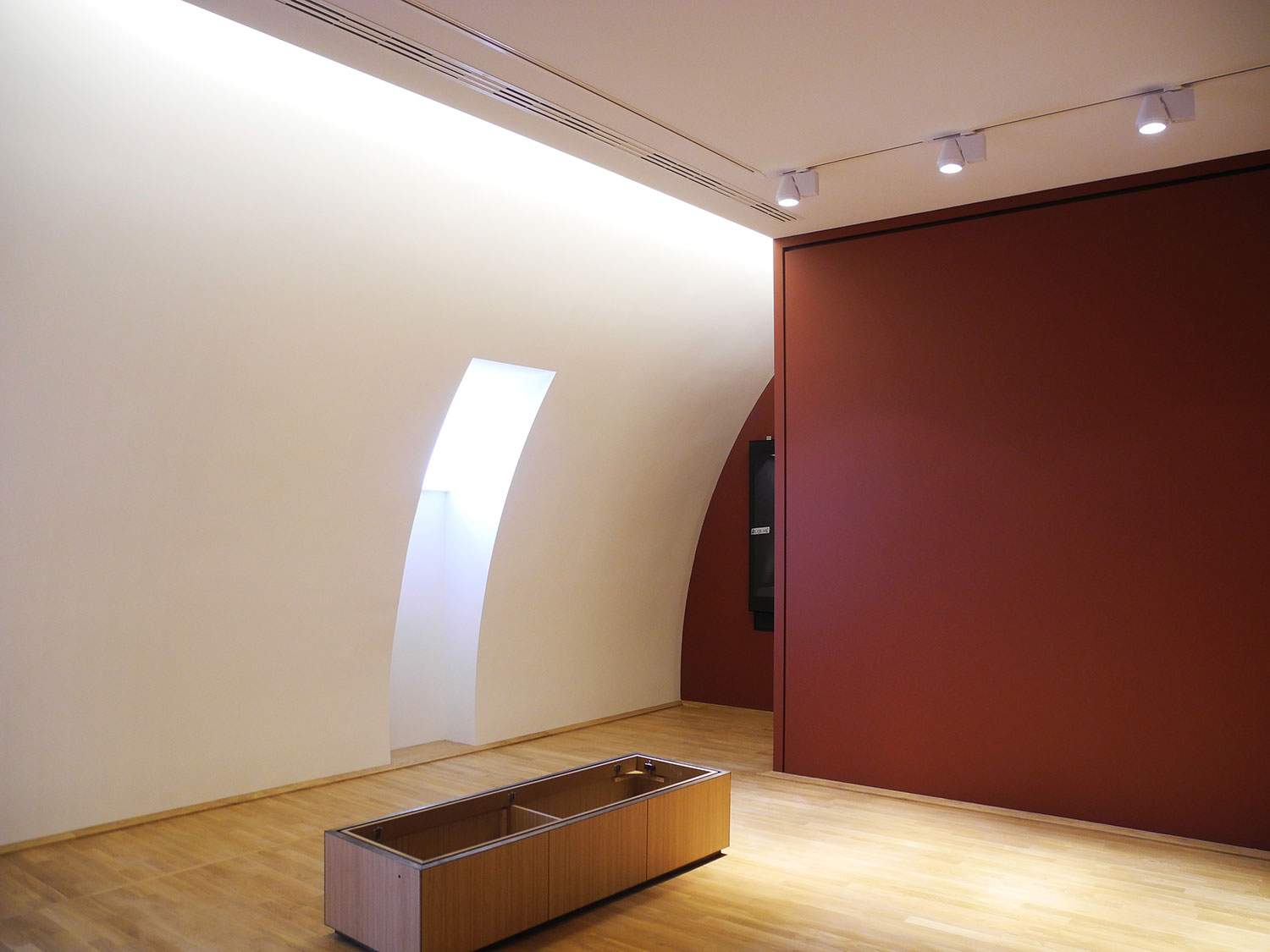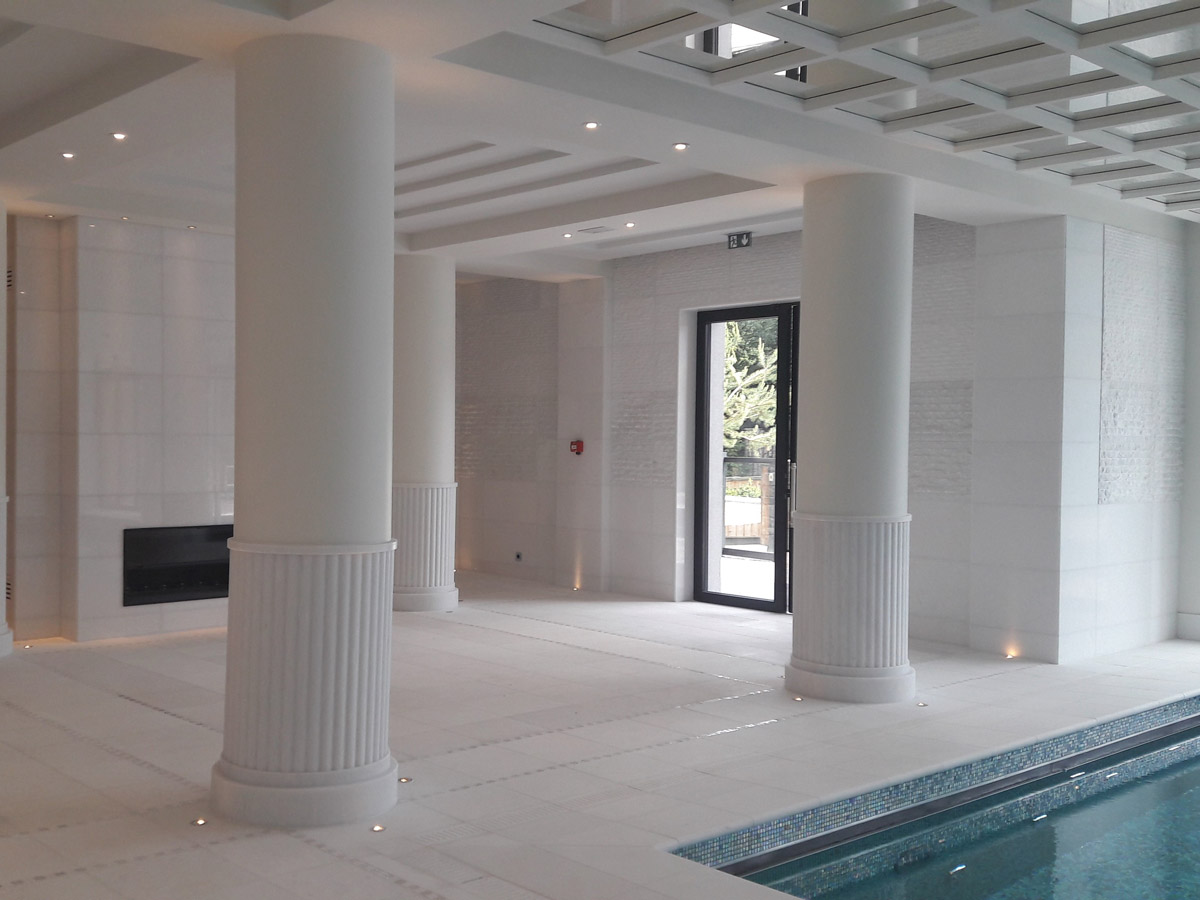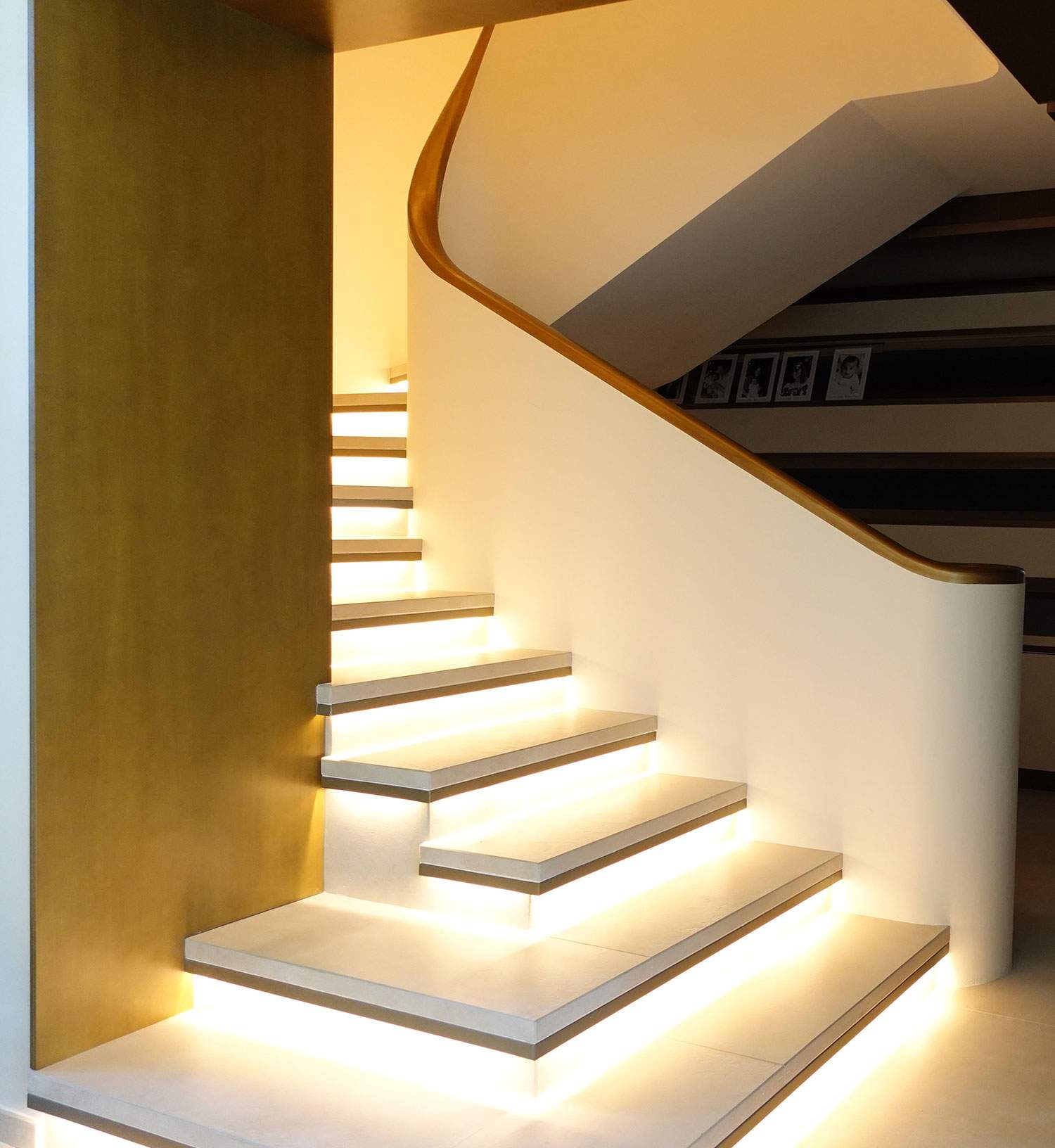 Often incorporated into ceiling or wall decorations, curved fibrous plaster is being chosen more and more often for original decorative applications, like bespoke staircases, fireplaces, bar counters, columns, and the list goes on. Not only are fibrous plaster columns impressive pieces in their own right, but they also create a sense of movement dynamics in a room.
In practice, curved fibrous plaster is a unique decorative element in the field of architecture. It can inject fluidity and roundness into a space. It's an attractive option for architects and designers looking to add a touch of originality and elegance to their work.
Moulded fibrous plaster is used to make decorative architectural features that add texture and relief to an interior. Mouldings serve to introduce sophistication and refinement to walls, ceilings, doors and more.
 There are a variety of moulding processes, ranging from stamping to the creation of silicone moulds. Fibrous plaster mouldings are employed to create a wide variety of decorative elements, such as cornices, edging and door frames, to dress up a room from the walls to the ceiling!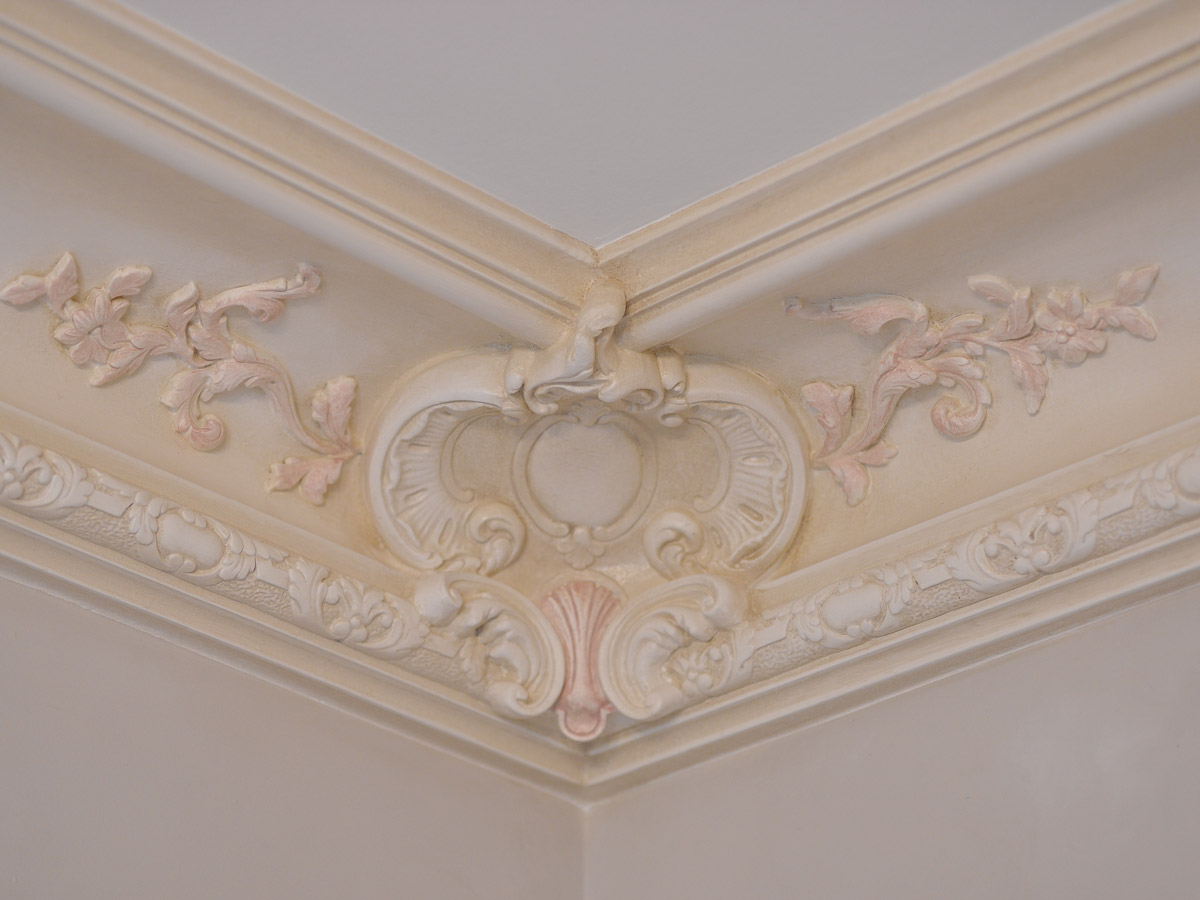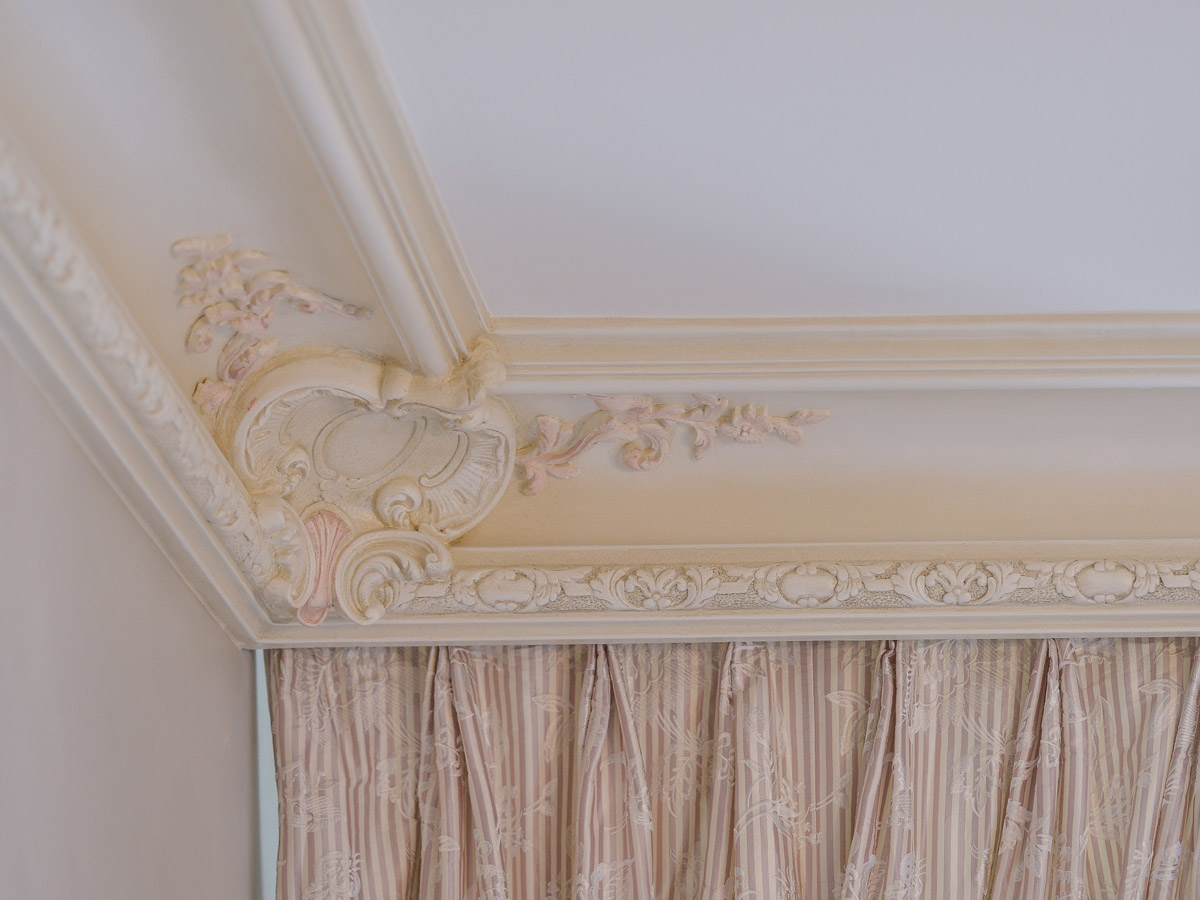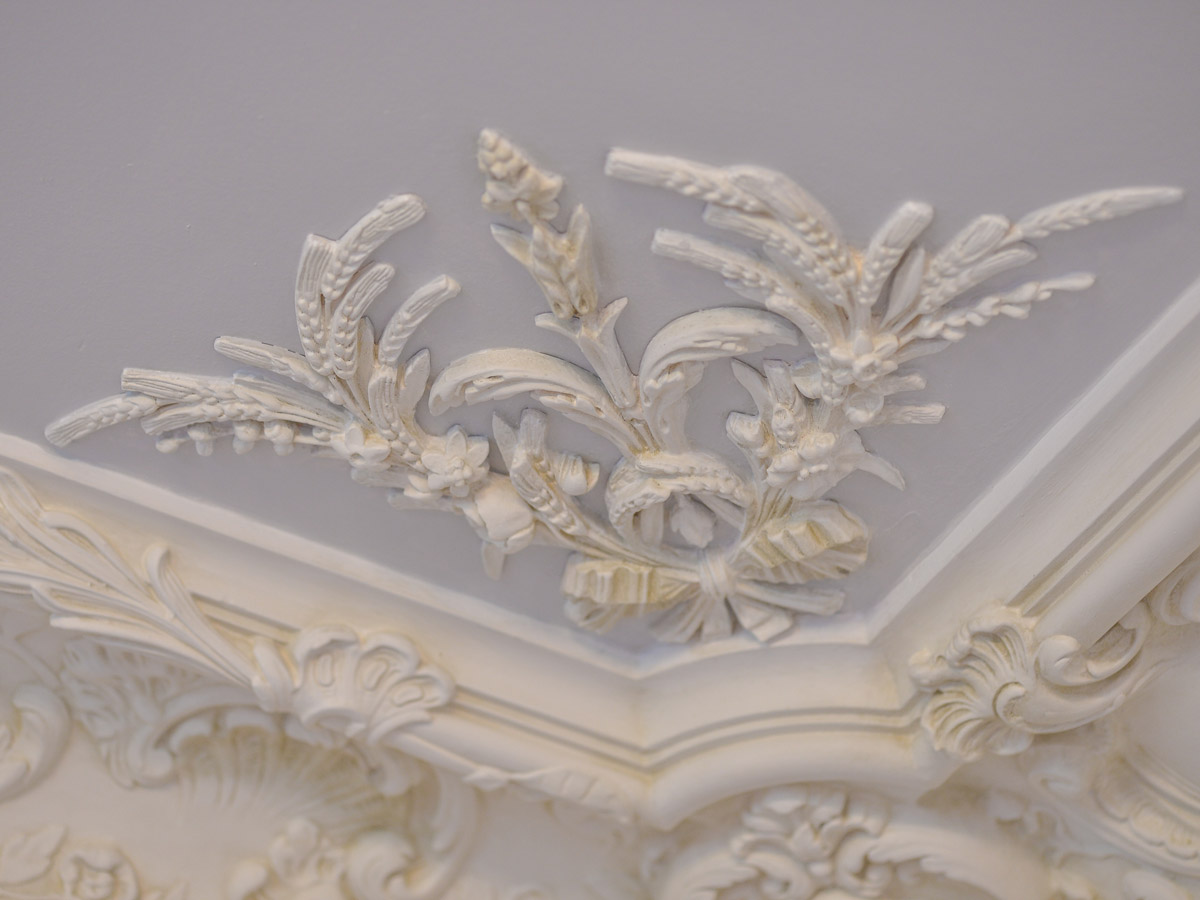 Inspired by the many styles of classical architecture, fibrous plaster mouldings endow a space with texture, depth and complexity. With complex, elegant designs, it can transform the simplest creations into architectural masterpieces.
True feats of architectural prowess, pairing fibrous plaster craftwork with the art of sculpture, sculpted fibrous plaster pieces are made by hand, demanding superior skills and attention to detail.
This decorative technique is employed in interior architecture, in two specific scenarios. First, it can add a few elements – often in a series – to a more general décor: friezes on wall cladding, ornamentation incorporated into ceiling decorations, lighting recesses, letters, and more. Second, it can be used to create a full piece out of fibrous plaster, like a statue, a gargoyle or a vase.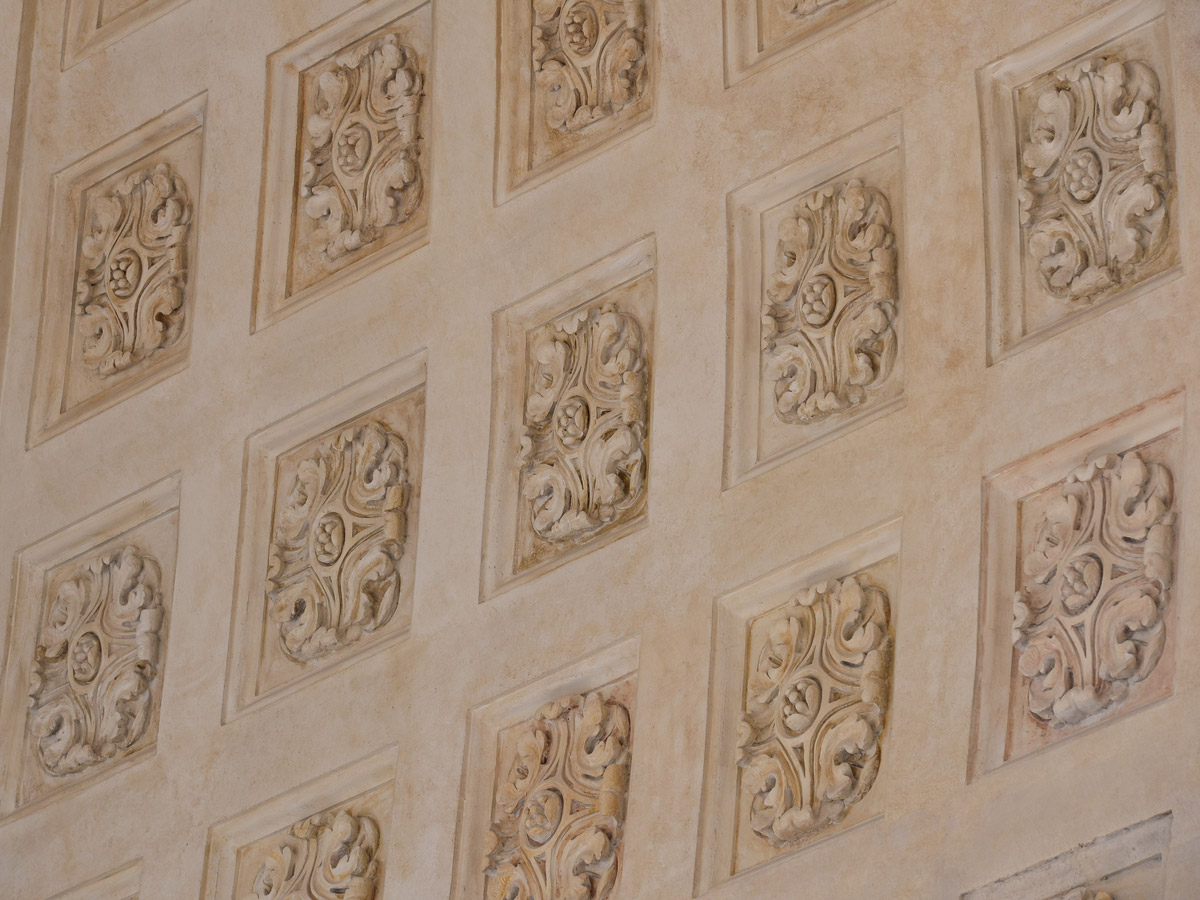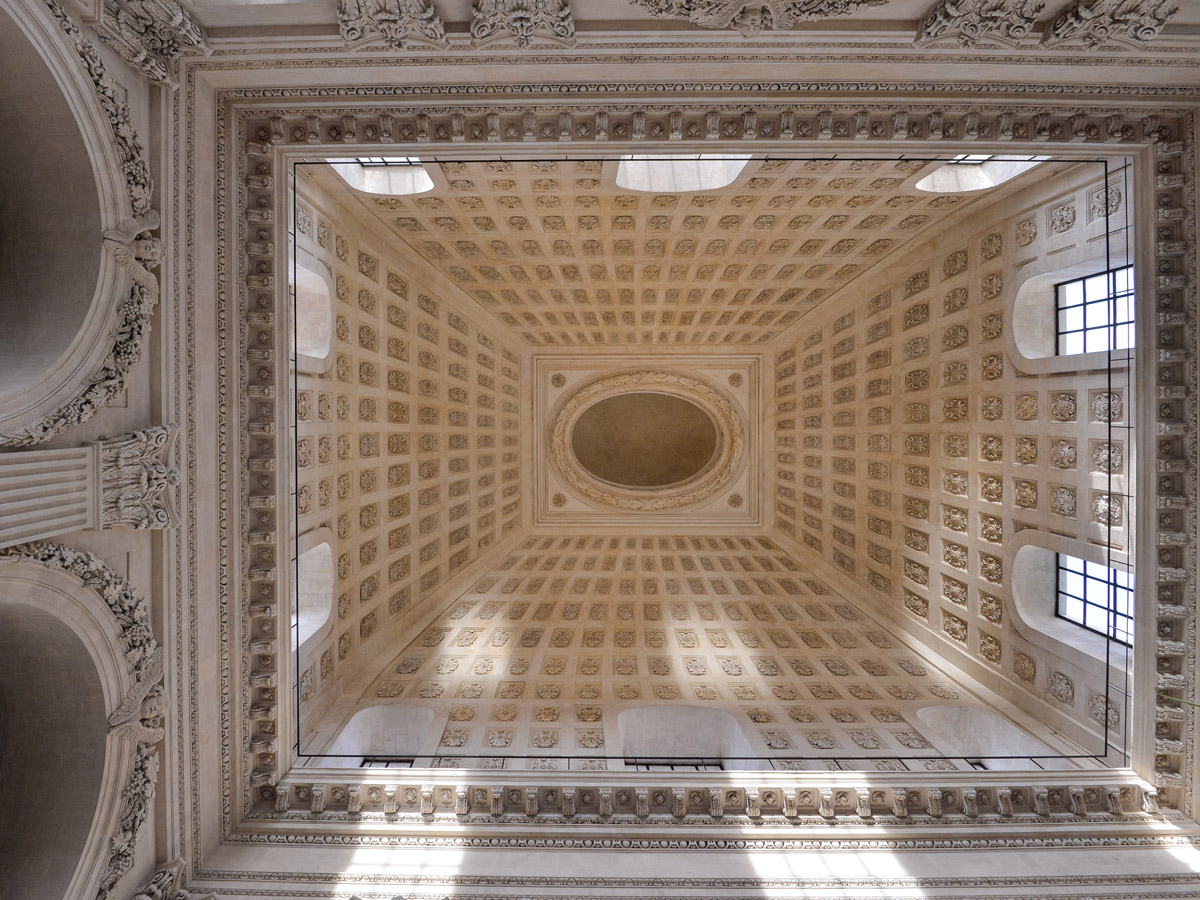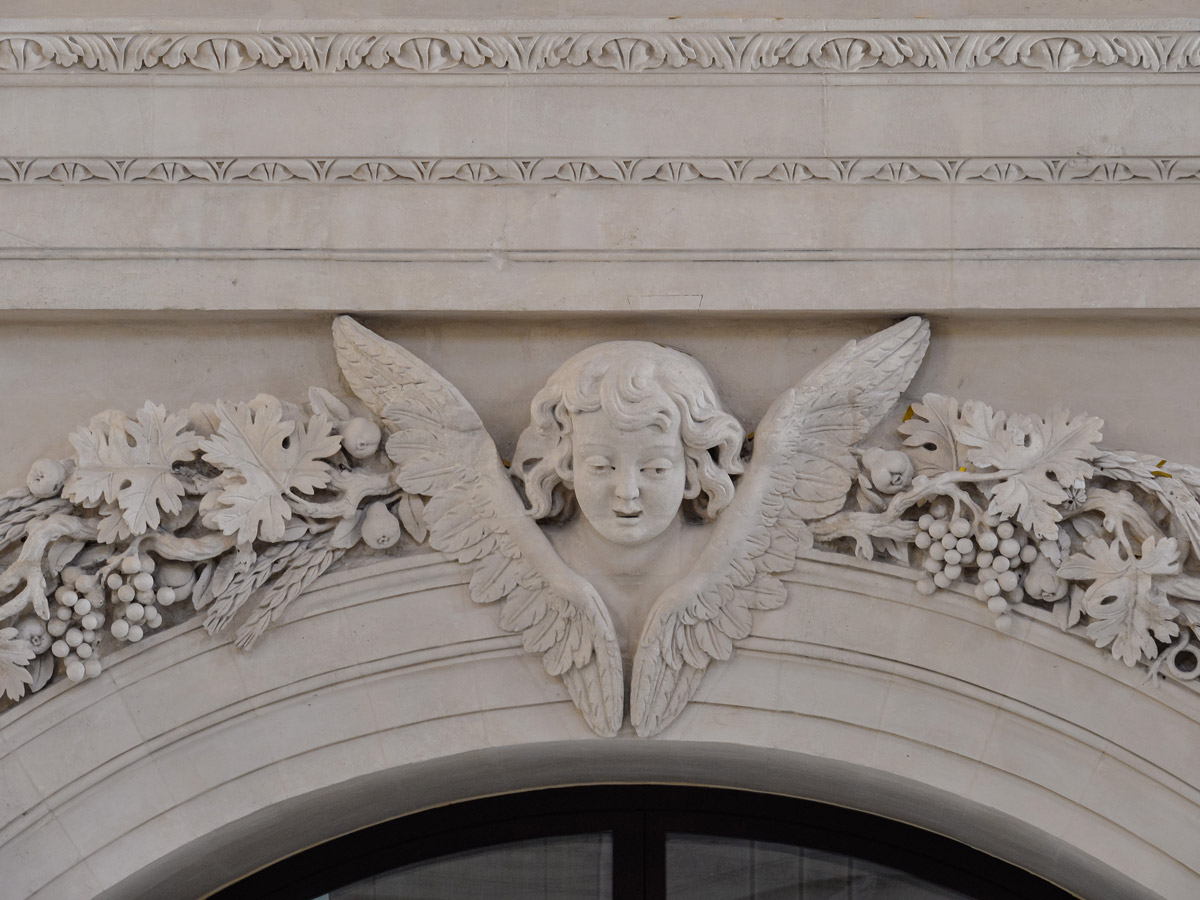 Combining sculpture with fibrous plaster brings decorative styles to life, ranging from the most traditional to the most modern styles, but with greater detail than what a mould can produce. Moulded fibrous plaster pieces can also be lightly retouched by sculpting them further after they dry.
Plus, sculpted fibrous plaster can be painted or stained to match the aesthetics of the space and emphasize the depth and complexity of fibrous plaster sculptures.
Our teams are ready to hear all about your plans for bespoke creations for your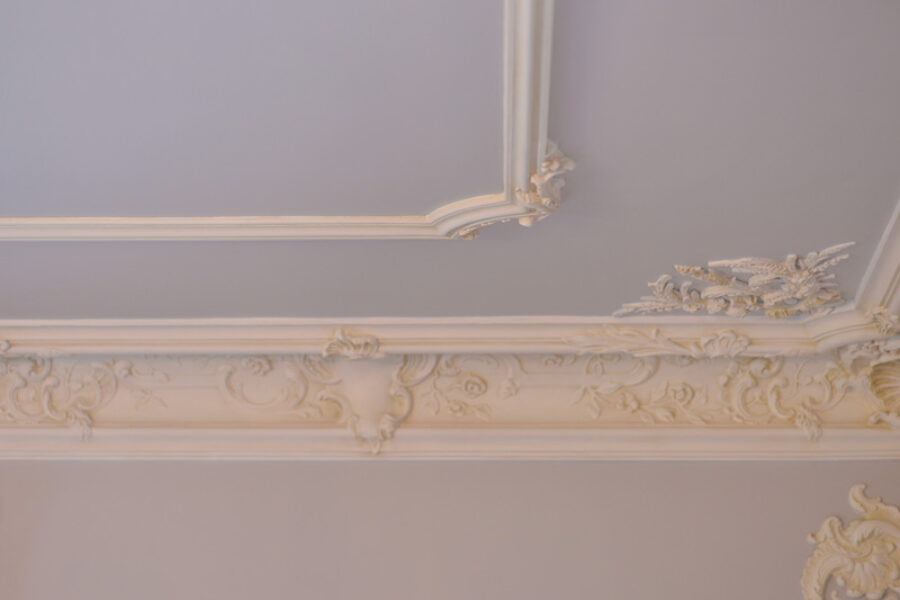 Discover our range of decorative, architectural ornamentation made of fibrous plaster. For your hanging lights, wall friezes, cornices, wall cladding and more…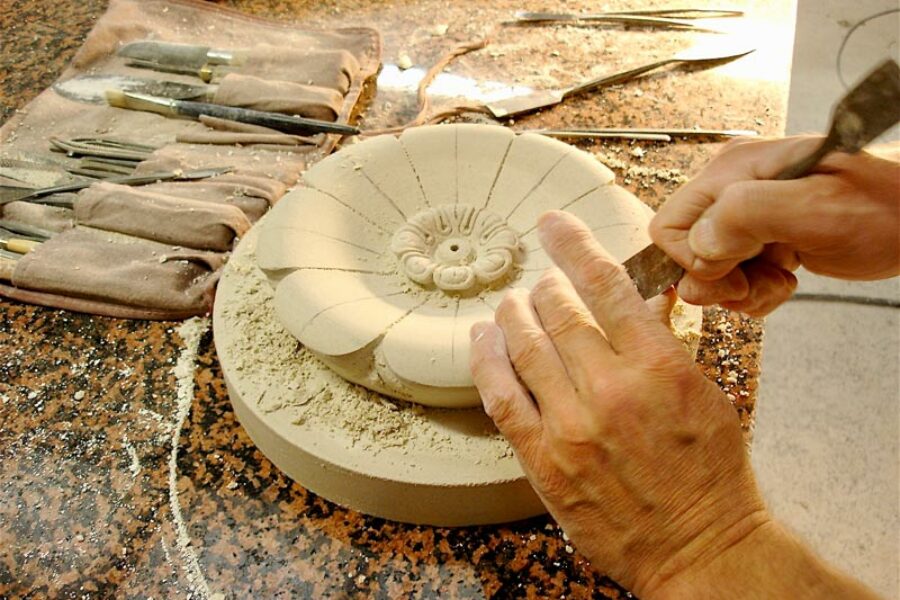 Discover two complementary arts: sculpture and fibrous plaster. Ancestral know-how for the production of detailed ornamentation for cornices, mouldings and décor made of fibrous plaster.