Discover some of our bespoke creations
Not only can fibrous plaster be used to make cornices, ceiling ornamentation and hanging lights, but it can also serve to create bespoke cladding for fireplaces. One of its many technical benefits is its fire-stopping ability.
Fibrous plaster is an extremely malleable material, which allows our ornamental plasterers to produce meticulously crafted decorations and even hearths featuring astonishing curves.
A glimpse at our fibrous plaster fireplace projects
Fireplace: A masonry construction used to light a fire in a home, comprising an open hearth and a chimney inside the wall, leading outside where the smoke is drawn and evacuated. 
Fireplaces first appeared in France in the 11th century. Initially installed only at abbeys and châteaux, they gradually made their way into private homes. Very soon, they became an essential fixture for cooking and heating, and also served topromote social bonds.
It wasn't until 1965 though that fireplaces became trendy.
Nowadays, fireplaces are real symbols of togetherness warmth and are also decorative elements in their own right.
Fireplace cladding and structures
made of fibrous plaster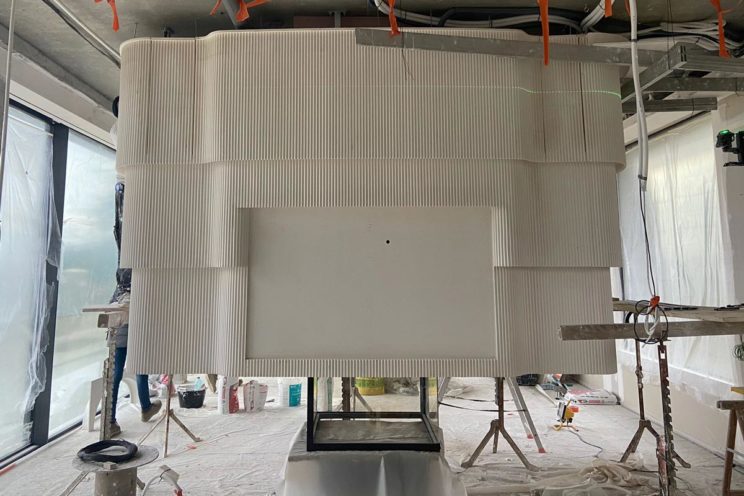 Fireplaces are real architectural pieces. Imposing yet elegant, they are true symbols of a bygone era and instil interiors with a certain cachet. Fireplaces can take on different forms.
With their wide, open or closed hearths, fireplaces help to create a friendly space. Their structures also make them realdecorative objects.
The main advantage of a fibrous plaster fireplace is that it fits perfectly into interior designs.
The structure

of your fireplace can also be coordinated to match your ceiling decorations and cornices
.
This establishes nice continuity and consistency, which are particularly appreciated in layouts inspired by a modern, functional design.
Fibrous plaster ornamentation
The presence of ornamentation lends an aesthetically appealing and refined touch to any project. These decorations are real symbols of nobility and elegance.
Fireplace ornamentation is a wonderful means of accentuating these architectural pieces, which are often fashioned in plain, undecorated ways.
Geometric, floral or cherubic motifs can add depth and texture to your chimney mantel.
Our teams are ready to hear all about your plans for bespoke creations for your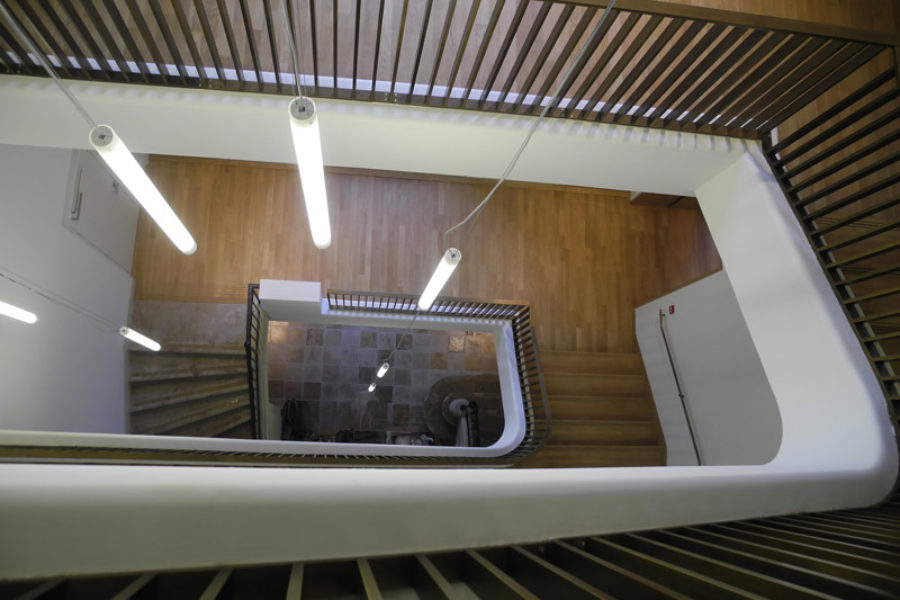 Discover the aesthetic appeal of staircases made of fibrous plaster. Unconventional spiral staircases provide a modern touch that optimizes indoor spaces.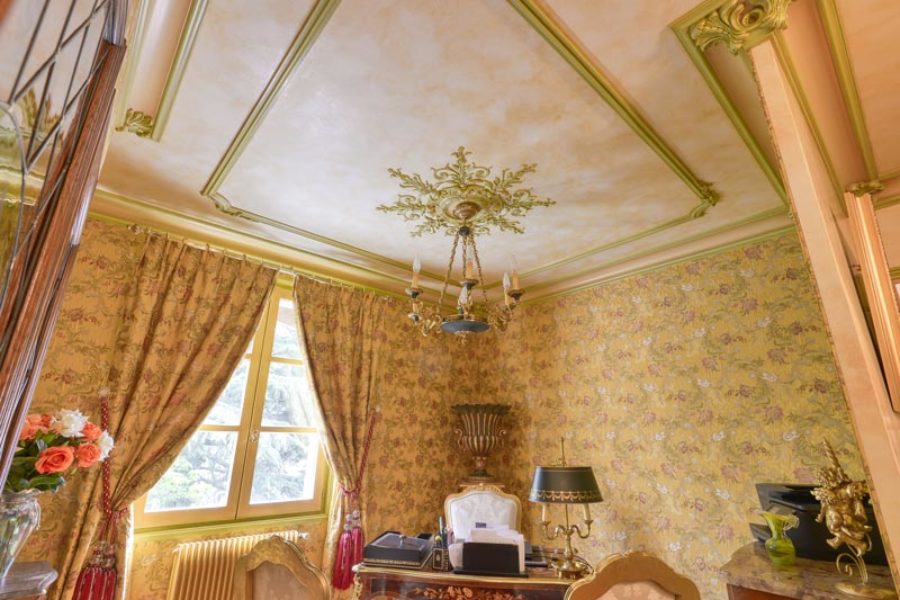 Discover our range of hanging lights and roses for your ceiling decorations. Our ornamental plasterers are here to assist you with your fibrous plaster projects.
Our flashes news in your inbox!