Fibrous plaster cornices by Maison Rouveure Marquez
Fibrous plaster cornices are chosen to adorn ceilings for the movement and lines they create. A symbol of refinement, they possess undeniable aesthetic advantages which inject charm into interior spaces.
Backed by ancestral know-how, Maison Rouveure Marquez has devised a series of cornices to beautify your ceilings. Made of fibrous plaster, Rouveure Marquez cornices can accentuate any space. Whether you opt for modern shapes of a more classical spirit, these cornices adhere to the conventions of various architectural styles.
A overview of fibrous plaster cornices from Rouveure Marquez
Drip cornices
Cornices with embedded drips meld curves with geometric graphic design. Drip cornices are amongst those cornices with the most pronounced styles.
Formed of sharp, straight edges, these pieces create shadows at the back, making the volume of the cornice stand out.
Cavetto cornices
Cornices with cavettos have a concave shape that rounds out ceiling lines.
With a smoother finish than drip cornices, cavetto cornices add an antique look to interior design projects.
Illuminated cornices
Illuminated cornices imbue interiors with a cosy atmosphere thanks to the muted lighting that emanates from them.
Contemporary cornices
The clean lines of contemporary cornices magnify a room's linearity.
Classical cornices
With the possibility of being adorned with ogees, classical cornices often feature cavettos.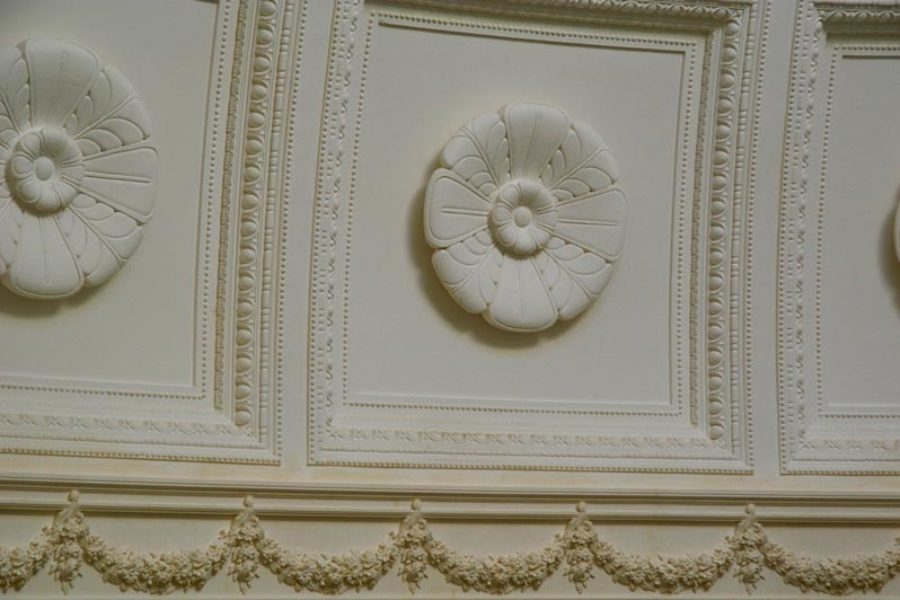 Roses made of fibrous plaster constitute one of the most widespread decorative motifs for ceilings and walls. In a classical style or to beautify your contemporary spaces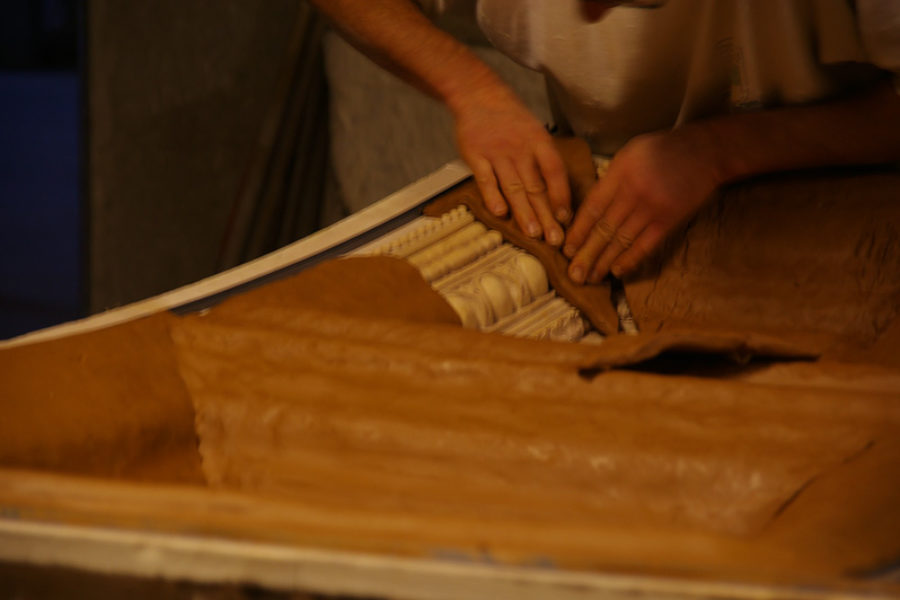 Moulds are frequently used to work fibrous plaster to produce the desired forms. Each project calls for a different mould…
Our bimonthly flashes news in your inbox!