A year slathered with fibrous plaster for Maison Rouveure Marquez
This past year once again, our ornamental plasterers put their know-how to work for prestigious locations and renowned architects to create designs with a strong sense of identity.
Thanks to their ancestral know-how, our fibrous plaster creations are designed to be modern and functional but also to reproduce the charm of ancient ornamentation.
A overview of our projects in 2020
Pâtisserie Iafrati
Pastry shop storefront in Vichy, France
A new storefront for  Pâtisserie Iafrati, a pastry shop located in Vichy's town centre. This renovation was orchestrated by the architectural firm oMMa and implemented by our ornamental plasterers who created a façade using Vieujot plaster.
This Haussmann-inspired project utilized a mix of lime and plaster to achieve this rough stone look with excellent stability exposed to the elements.
Le café-restaurant Double 7
Decorative elements for the restaurant in Dardilly, France
After inaugurating its café-restaurant in Lyon's Part-Dieu district in 2016,  Double 7 opened a second café-restaurant in Dardilly, northwest of Lyon.
To maintain consistency and continuity between the two restaurants' décors, the same architect was used for both, Jérémy Rochet. The chic, cosy ambiance of the venue is an invitation to share good times with friends or family.
Our ornamental plasterers contributed to this amazing project by manufacturing impressive cylinders made of contemporary fibrous plaster, adorned with lighting gorges.
Guigal caveau and its museum space
Refurbishment of the cellar and graphic staging
An 18th century building set in a tree-filled environment is the prestigious locale where the Maison Guigal inaugurated its new wine cellar. After two years of work orchestrated by the architectural firm Virot, a museum dedicated to the history of vineyards and winemakers, has been unveiled, along with its tasting room and shop.
The staging of the museum space was devised by two artistic partners in the project, Amandine Dalème Gendre (ADG Architecte) and Stéphane Bonnard (Digital Decorative), to showcase the ancient objects on display.
Maison Rouveure Marquez is proud to have participated in the beautification of this new wine tourism site by creating ceilings made of fibrous plaster and Mono® Acoustic, as well as golden window frames, contemporary lighting gorges and exhibition elements formed out of fibrous plaster.
Implid
Fibrous plaster origami ceilings
A new name, new visual identity and new premises for Implid, the accountancy formerly known as Segeco.
Concocted by AA Group and fulfilled by Saga Agencement, this renovation brought in multiple trades to reproduce the geometric designs of origami.
A project full of depth and texture for the teams at Maison Rouveure Marquez, who manufactured origami-inspired ceilings made of fibrous plaster and Mono® Acoustic for these professional offices.
Photos © Implid by Hasap – www.hasap.fr
Projects in progress
In 2020, we also began a large number of fibrous plaster projects, that you will soon be able to follow on our social media.
Symmetrically draped curtains, the underside of a metal staircase and a faux bamboo ceiling. To be continued…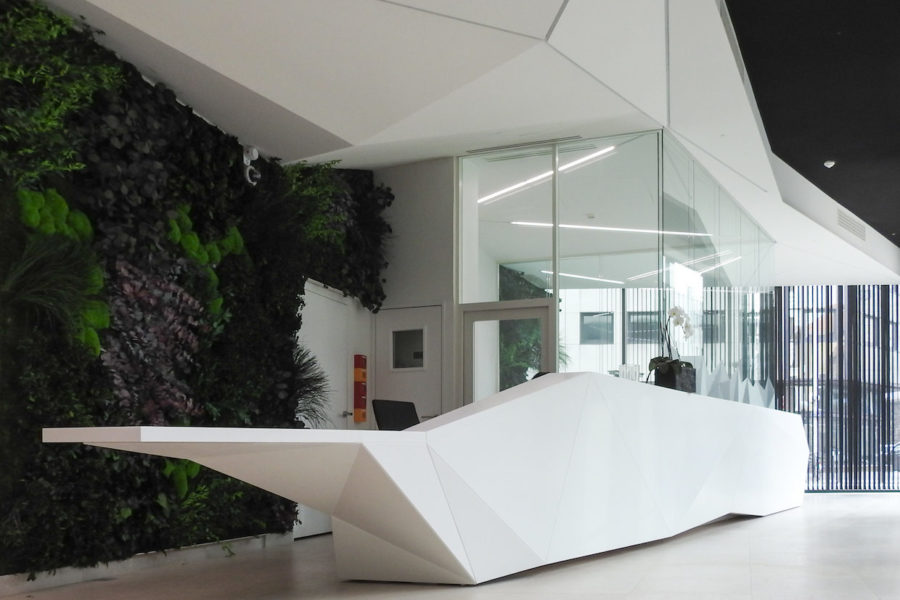 A renovation in an origami spirit for the company Implid, formerly Segeco.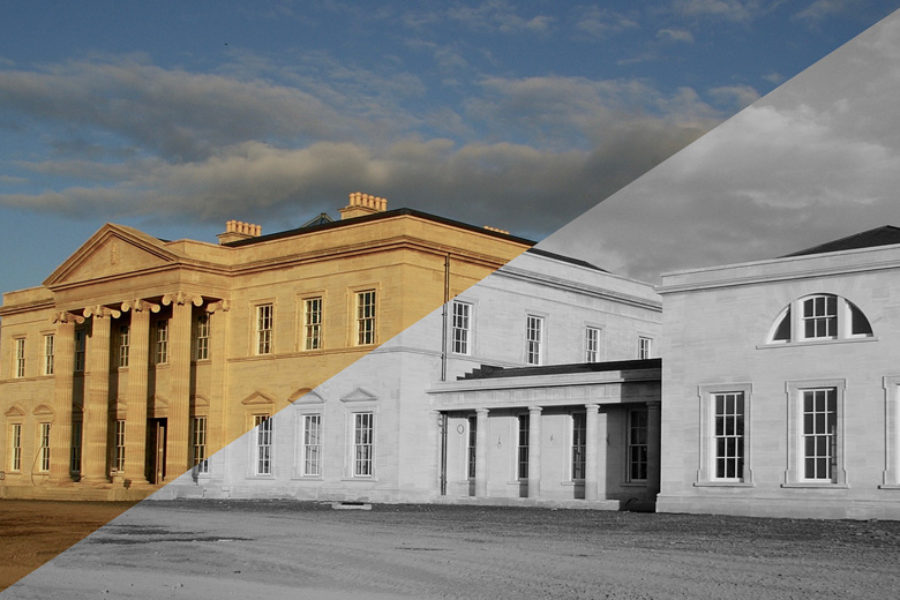 A look at the most spectacular before and after pictures of plaster projects carried out by Maison Rouveure Marquez.
Our bimonthly flashes news in your inbox!