A hotel on the grounds of Olympique Lyonnais
The Lavorel Hotels group acquired a new establishment in 2016, across from the Groupama Stadium on the grounds of the Olympique Lyonnais football club.
It took two years of work before Kopster Hotel, the group's sixth structure, could be inaugurated on 1 October 2018. According to owner Jean Claude Lavorel, this trendy lifestyle hotel combines the friendliness of stadium terraces (kops) with hipster fashion.
A peek inside Kopster Hotel
Kopster Hotel, a real space for living
This new hotel aims to be a real space for living, where each experience fully satisfies the guest experience.
"The Kopster presents an exciting challenge"

Pierrick Cardona
Kopster Hotel is very different from the group's hotel, thanks to its lifestyle concept. Friendliness and sharing are core concerns there, and the services are designed to be varied and personalized. This comprehensive offering allows the establishment to meet every guest's needs, whether they are travelling for business or pleasure.
The hotel's offbeat décor is full of colour and motifs, the fruit of a collaboration between two interior architects based in Lyon, François Dumas and Eric Boyer.
The cosy décor utilizes a multitude of materials like concrete, steel and wood, mirroring the Alps and the animals at the Parc de la Tête d'Or zoo, but also South Africa, where the word "kop" originated.
From tourism to business trips
The hotel's 140 rooms were designed with a clean, resolutely modern décor and offer direct access to the stadium's central walkway.
Strategically located near Lyon-Saint Exupéry Airport and the region's main motorways, the hotel features a 240 square metre space for receptions and seminars, which can be divided into six separate meeting rooms.
The restaurant serves revisited versions of classic dishes, a philosophy that means to complement rather than compete with Groupama Stadium's Brasserie Bocuse.
Contribution from Maison Rouveure Marquez
Our teams of ornamental plasterers are proud to have participated in the construction of this beautiful hotel. They put their know-how to work for this project, manufacturing and installing bespoke plaster elements, wall cladding and pillars mimicking tree trunks.
Kopster Hotel
12 Avenue Simone Veil
69150 Décines Charpieu
+33(0)4 87 25 73 73
Site web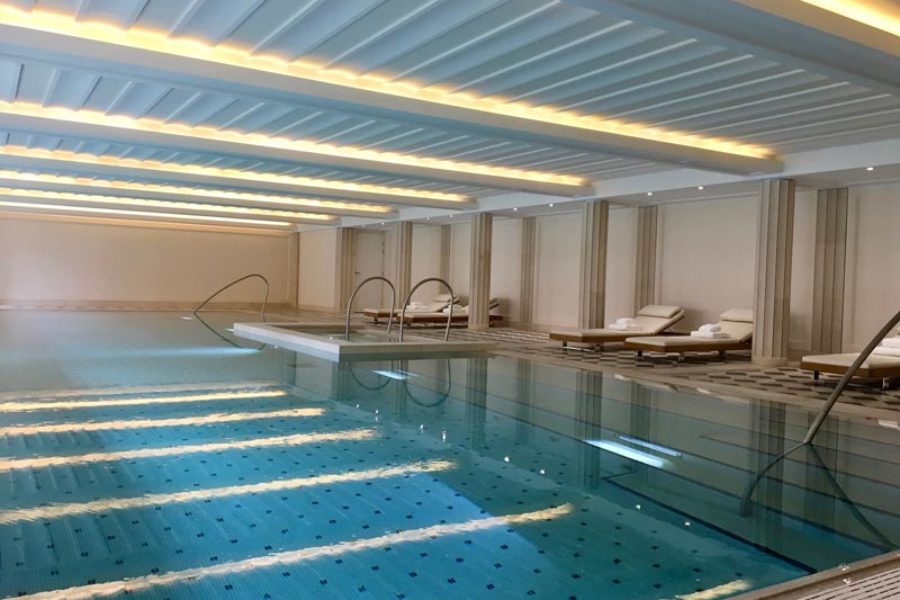 A look at the construction of a new luxury hotel inaugurated in 2017, Villa Maïa. Contemporary architecture, a contemplative garden and inspiring décor.
Our flashes news in your inbox!