A new café-restaurant in Dardilly, France
Inaugurated for its grand opening on 18 September 2020, the latest Double 7 restaurant is just northwest of Lyon, in Dardilly, close to local businesses.
Behind this concept: A dynamic duo !
Stéphanie and Fabrice Masson
Stéphanie and Fabrice Masson hit the mark! Restaurants located near business districts, made lively by their economic dynamics, nearby shops and carefully chosen professional environment.
The creation of hot spots for the local workforce,
for lunch or for after-work drinks during the week.
The Double 7 in Lyon's Part-Dieu district
The first Double 7 restaurant in the greater Lyon region opened nearly four years ago, in 2016, in the Part-Dieu district.
Gourmet bistro cuisine, a comfortable terrace and after-work drinks are the top features of this concept based on a variety of amenities, an attractive décor and a lounge atmosphere.
The Double 7 in Dardilly
and its team!
In the same vein, another Double 7 opened in Dardilly in September 2020.
Located close to businesses in Techlid, the town's industrial sector, this new restaurant is open weekdays for lunch and dinner.
It invites local residents, employees and visitors to enjoy delicious home-style cuisine in a contemporary setting.
The Double 7 is a complete concept, designed to offer guests a wonderful experience with friends, family or co-workers.
Stéphanie and Fabrice Masson have put together a friendly team to run the restaurant, with:
Chef Bouhours, in the kitchen, accompanied by Tony in pastry and Nadir
Dining room manager Axel Mellier, with Corentin, Ines and Remilia working the bar and waiting tables.
Trendy and cosy touches from Jérémy Rochet
An architect working in and around Lyon
Lyon-based architect Jérémy Rochet was in charge of this architectural project.
Having previously designed the elegant décor of the Double 7 in Lyon's Part-Dieu district, it was only natural to turn to him again to create the interior design for the new Double 7 in Dardilly, ensuring the restaurants' aesthetic continuity.
In an elegant blend of the latest trends – cosy colours and materials, velvet seating, brass furniture, and illuminated bar and more – Jérémy Rochet successfully reinvented the muted lounge ambiance that offers relaxation after a hard day's work.
Contribution from Maison Rouveure Marquez
The Rouveure Marquez team is proud to have participated in this fantastic project, manufacturing some of its central decorative elements: two cylinders made of fibrous plaster majestically dominate the room like giant lampshades.
Double 7 Bar et restaurant
32 chemin des Peupliers
69570 Dardilly
04 78 22 63 89
Site web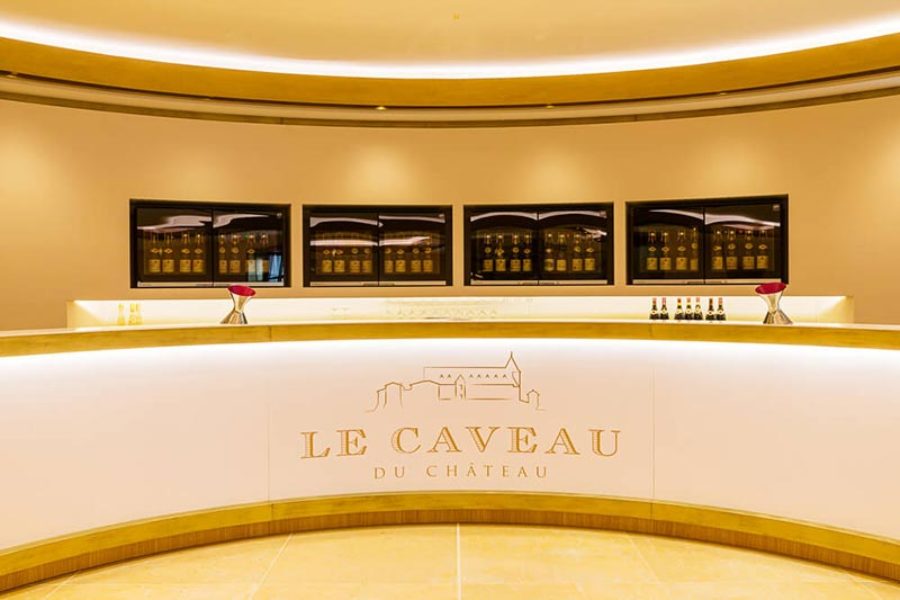 A look at the refurbishment of the Caveau du Château Guigal, a truly emblematic site for wine tourism. An experience outside of time…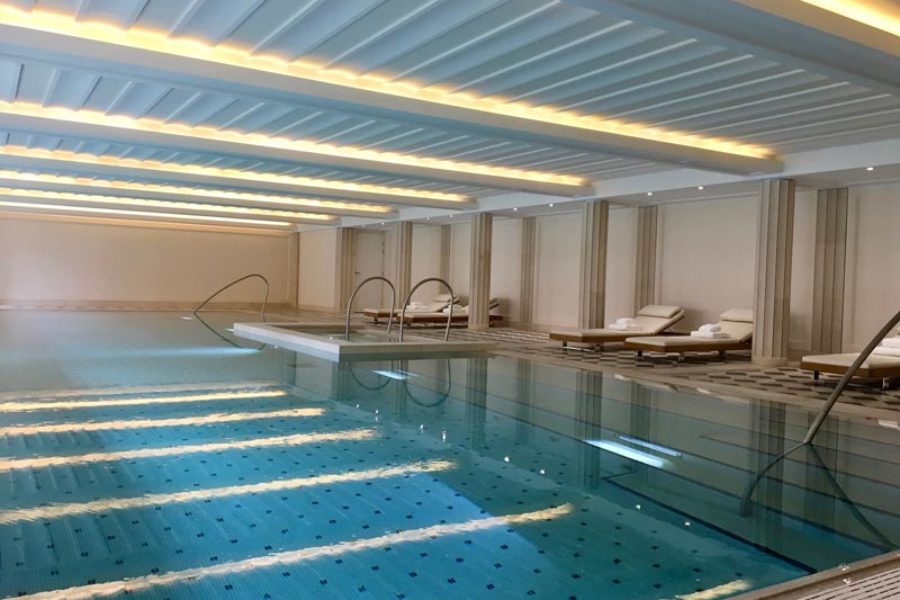 A look at the construction of a new luxury hotel inaugurated in 2017, Villa Maïa. Contemporary architecture, a contemplative garden and inspiring décor.
Our bimonthly flashes news in your inbox!