Ornementation for fibrous plaster friezes
Between culot floral designs, ropes, crenellations, ribbons, reels, laurel wreaths, leaves, drapery, leafy volutes, Greek and Egyptian symbols, and more, there is a wide variety of motifs available for fibrous plaster wall friezes, which are everywhere in architecture today.
Frequently used to decorate ceilings as a complement to a fibrous plaster cornice, as the finishing touch on wall décor or as ornamentation on a mirror or doorway, fibrous plaster decorations are an elegant source of inspiration when it comes to decorating an indoor space.
An overview of the range of wall friezes available for interior décor
Friezes on fibrous plaster cornices
Cornice : One or more raised mouldings crowing a wall or pedestal, winch projects the parts below and, in some cases,  supports the base of an attic or roof.

Cnrtl Definition : ARCHITECTURE
A cornice is a limitless decorative element, usually featuring multiple floral motifs (fleur-de-lis, roses, laurel leaves, etc.) or geometric patterns (squares, diamonds, interlocking circles, etc.).
Bespoke motifs can also be created by working with an architect. These can then be used to decorate a ceiling or the edges of doors and windows with elegance and refinement.
Wall friezes first made their appearance during the Romanesque architectural era. They initially served as exterior decorations for religious monuments. Those friezes were truly creative works, adorned with multiple motifs and details in ancient times.
In classical architecture, the motifs used in wall friezes were streamlined, with meticulous, finely worked décor. Nowadays, wall friezes are used in interior architecture and are incorporated into cornices as ceiling decorations.
Wall friezes made of fibrous plaster are veritable works of artistic craftsmanship, whether their motifs are classical, geometric or even graphic.
Choosing the right wall frieze
Romanesque and Renaissance style wall friezes
Friezes with classically influenced motifs can endow your ceilings and walls with elegance and nobility.
Patterned friezes demand meticulous work. Those dating from ancient eras drew their inspiration from the pillars underlying society at the time: religion, combat and nature. 
From religious figures to the most delicate curved lines, classical friezes are often bedecked with arabesques, leaves and flowers. For example, the pomegranate motif with its rippling branches was frequently employed during that period.
Rose patterns are often found on cornices lining spacious ceilings.
These decorative rose motifs are particularly popular in large rooms. They imbue ceilings with a sense of movement and nobility. Depending on the type and image of the rose you choose for your frieze, your interior décor will fall under a particular architectural style.
Our fibrous plaster specialists can help you find the best motifs to enhance your interior.
The repetition of decorous motifs made of fibrous plaster can also be used in lieu of full cladding for a wall, a panel or a door.
To establish a separation between two spaces, panels created in a mashrabiya spirit will invite exoticism and warmth into your interior décor.
Lastly, the ornamentation on classic fibrous plaster friezes lay the decorative foundations for a door or piece of furniture.
The fibrous plaster decorations then become the main feature of the work, from which other elements can be created for the room.
For contemporary wall cladding, opt instead for graphic or geometric motifs that will embellish the dimensions of an area with a restrained décor.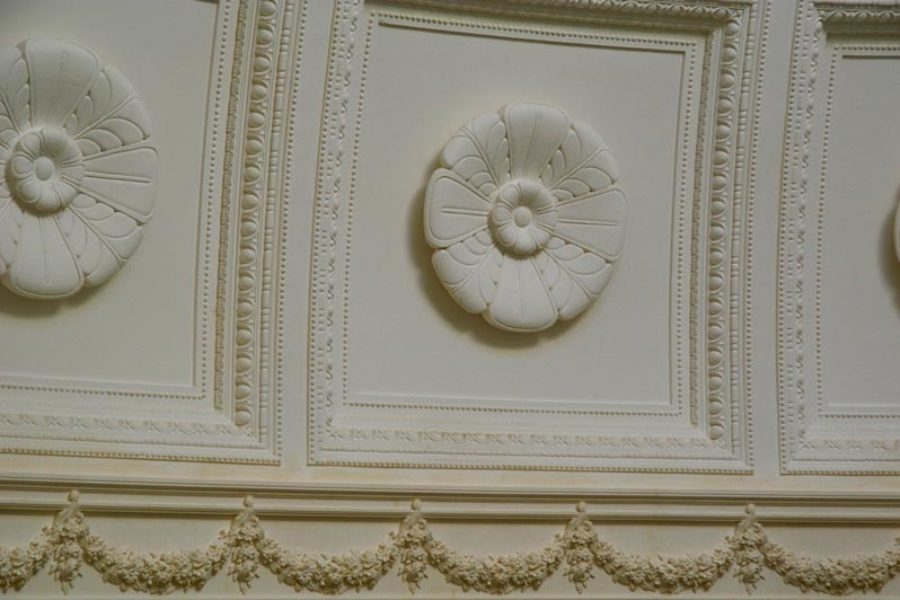 Roses made of fibrous plaster constitute one of the most widespread decorative motifs for ceilings and walls. In a classical style or to beautify your contemporary spaces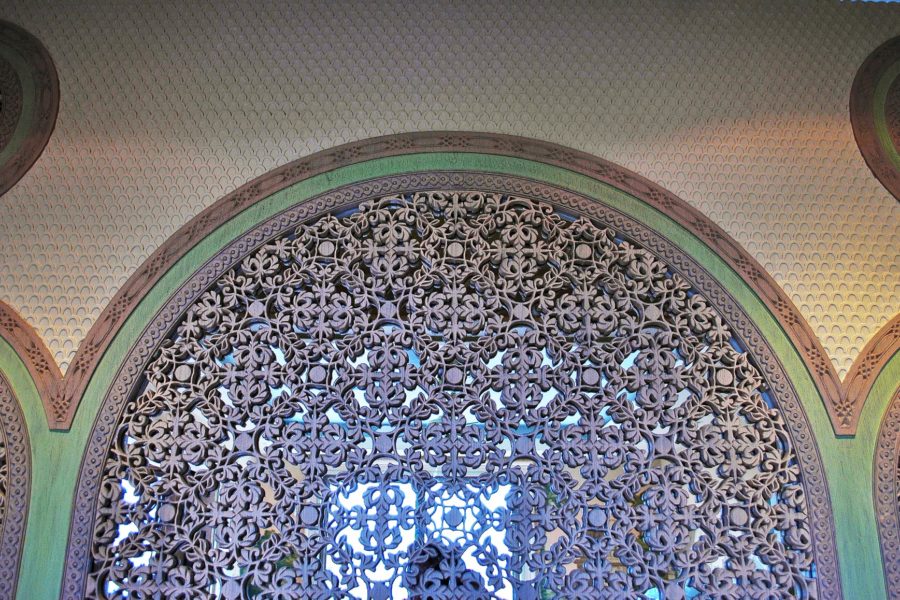 An oriental and suave style, traditional or modern through the architectural decoration of Moucharabieh style. An exotic spirit realized in staff
Our flashes news in your inbox!