A look at a museum space brimming with history
Visitors to the Caveau museum can explore 170 square metres of ancient objects from the fields of vineyards, wine and cooperage, forming a testimonial to ancestral traditions.
The Caveau museum was created as part of the renovation of the Caveau du Château Guigal. 
This museum space was designed by two architectural and graphic design firms, both of them specializing in staging venues and showcasing the specific aspects of each project.
An example of luminous staging
A museum space like a step back in time
Their strategy focused on the museum's environment, its historical and oenological particularities, and the appeal of a place full of curiosities.
The ancient objects on display at the museum are elevated through the staging that reveals the craftsmanship and the terroir to which they bear witness.
This exhibition design pays tribute to one of the oldest heritages in our history.
The museum allows visitors to discover the history of vineyards and winemaking objects and professions over the course of three rooms with very different yet complementary ambiances.
Three rooms with singular ambiances
The design of the Caveau museum focuses on three rooms devoted to the different aspects of the realm of winemaking.
The first room, with its vaulted ceiling, plunges visitors into the world of winemaking tools.
Here, they can admire amphoras, the main recipients used historically, arranged on different risers behind glass to show them off to their best advantage.
Winegrowing and tasting tools
The second room shines a spotlight on winegrowing tools in an intimate space with rough walls and subdued lighting. 
The layout was defined to preserve the original state of the space to highlight the modest pickaxes and other tools used by vineyard workers.
Winemaking and cooperage equipment
Lastly, the third room is more brightly lit than the others, all the better to exhibit a variety of equipment used in winemaking and cooperage (barrel-making). A designer layout, full of carefully studied curves, magnifies the historic spirit of this building thanks to its many light sources, at ground level, in the ceiling and on the walls.
The whiteness of the space is harmonized with the coppery colour of the objects on display by elegant golden "piping" made of fibrous plaster running along the walls and continuing around each curve and corner in the room.
Like an indoor garden, illuminated screens show photographs of the hillsides of Ampuis over the four seasons.
Contribution from Maison Rouveure Marquez
The ornamental plasterers from Maison Rouveure Marquez are proud to have participated in the artistic design of this exhibition space, under the leadership of Amandine Dalème Gendre and Stéphane Bonnard.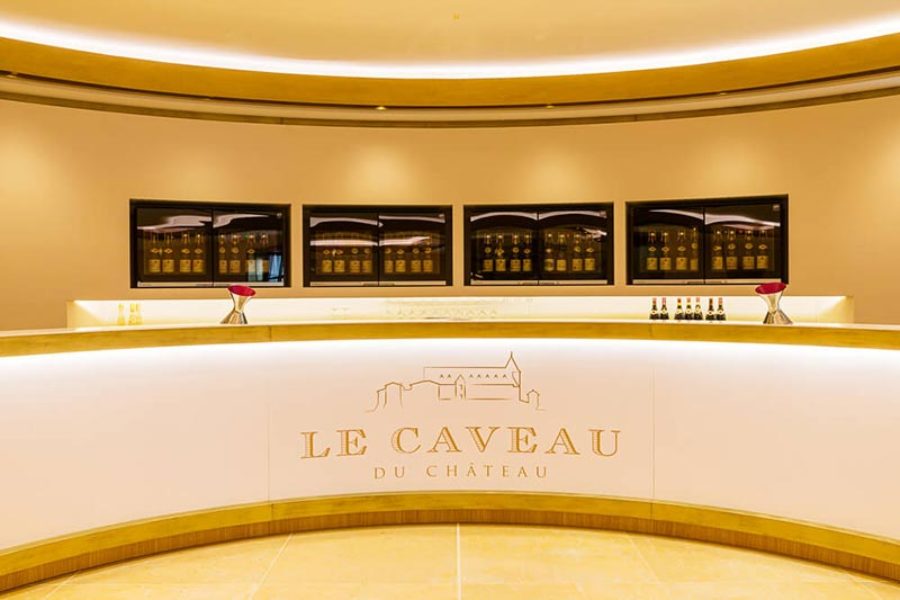 A look at the refurbishment of the Caveau du Château Guigal, a truly emblematic site for wine tourism. An experience outside of time…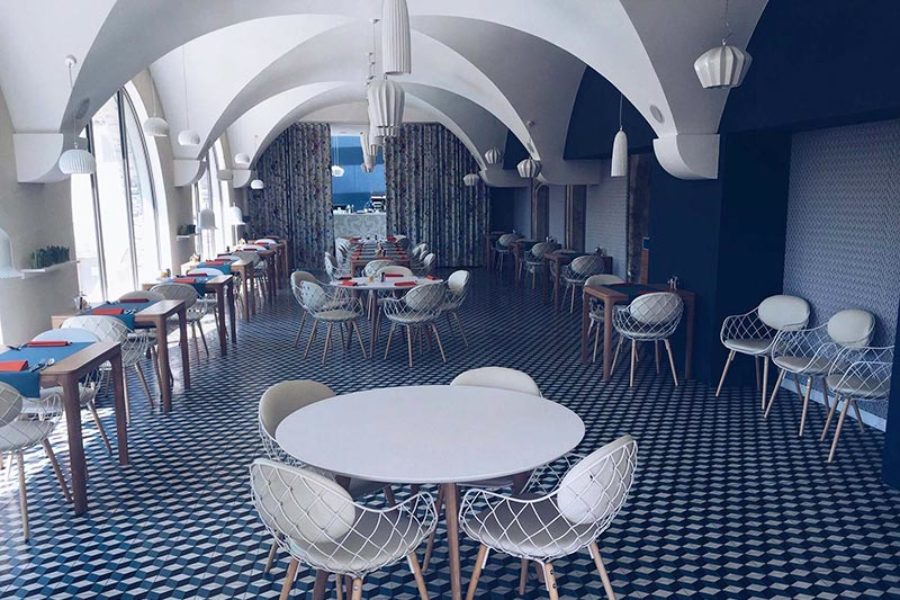 Refurbishment of Le Couvent des Minimes in Mane. A former convent turned luxury hotel with spa, through a refurbishment brimming with history…
Our bimonthly flashes news in your inbox!