Infinite creative possibilities
Fibrous plaster is an age-old material that demands specific know-how to work. It can be used to produce unique decorative elements, and its only limitation is the imagination of the person shaping it.
In the case of fibrous plaster, plaster is combined with plant fibres to boost its sturdiness and durability. Whereas stuccois typically a mix of lime, travertine and marble powder.
To imitate different materials, ornamental plasterers use various products and tools to achieve the desired effect: Paintbrushes and glaze for a wrought iron look, scraps of wool and beeswax for an ivory appearance, and so on. Our fibrous plaster specialists also use shellac to protect their work.
A glimpse at some imitation materials made of fibrous plaster
Ornamentation with a sculpted look
The production of fibrous plaster ornamentation that looks like old carved wood allows for the creation of decorations that are sturdy and durable. This material's malleability offers a multitude of options when it comes to renovating and/orreproducing old ornamentation. To achieve a realistic effect, our ornamental plasterers mix glaze with pigments to obtain the desired shade of wood.
This technique is used in particular to reproduce woodwork for door pediments.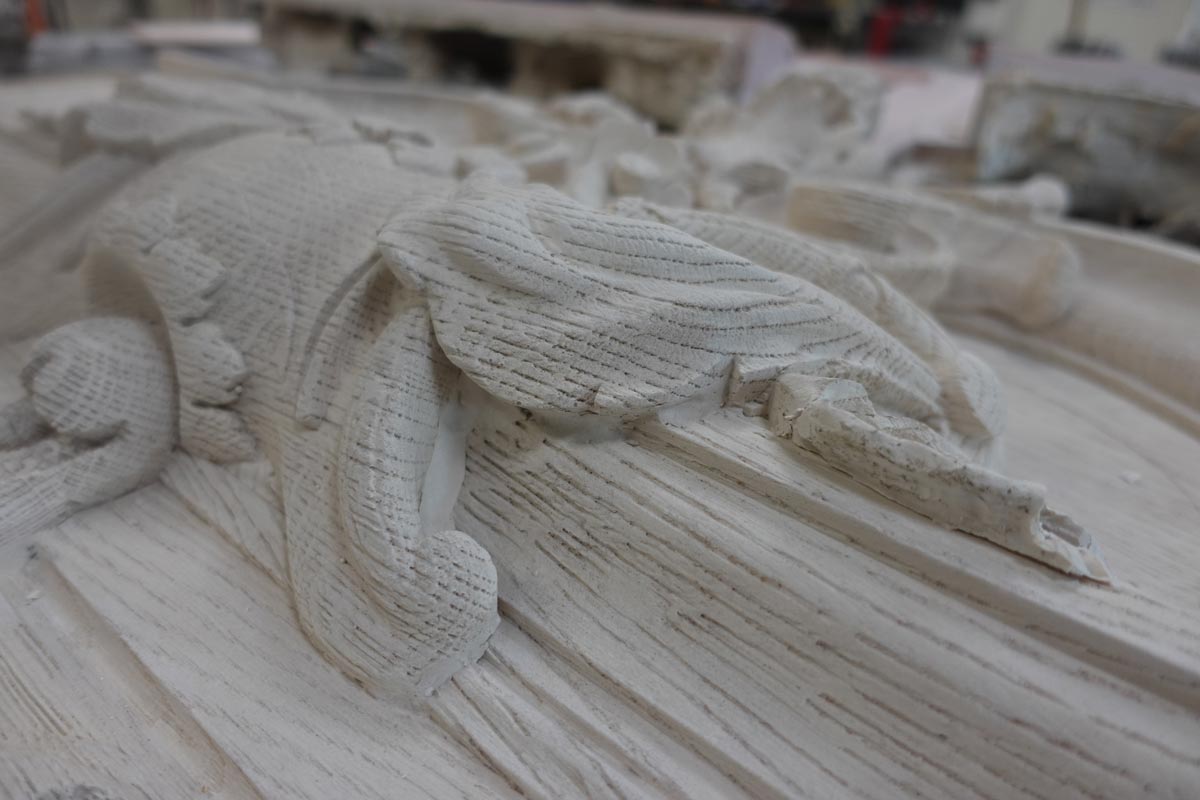 A counter with a grey granite appearance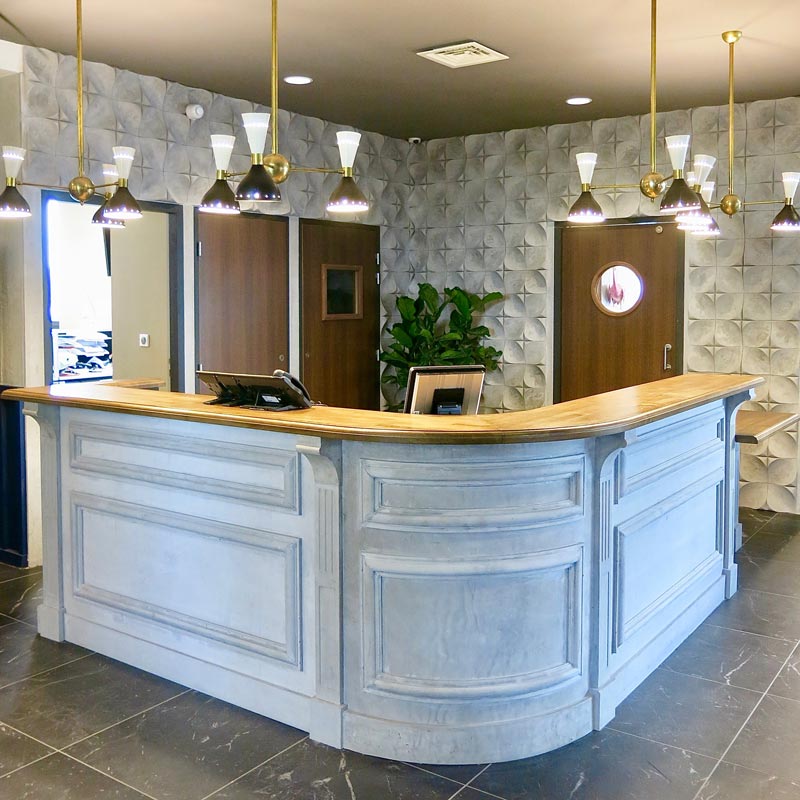 The inclusion of plant fibres in fibrous plaster creations serves to increase its sturdiness. This technique can be used tomake furniture, to imbue an interior with a particular decorative style. The granite look helps your furnishings fit into anatural and authentic atmosphere.
The realism of the details stems chiefly from how this imitation material is made. Our ornamental plasterers use an artist's paintbrush to obtain the rough granite finish.
Faux marble for furniture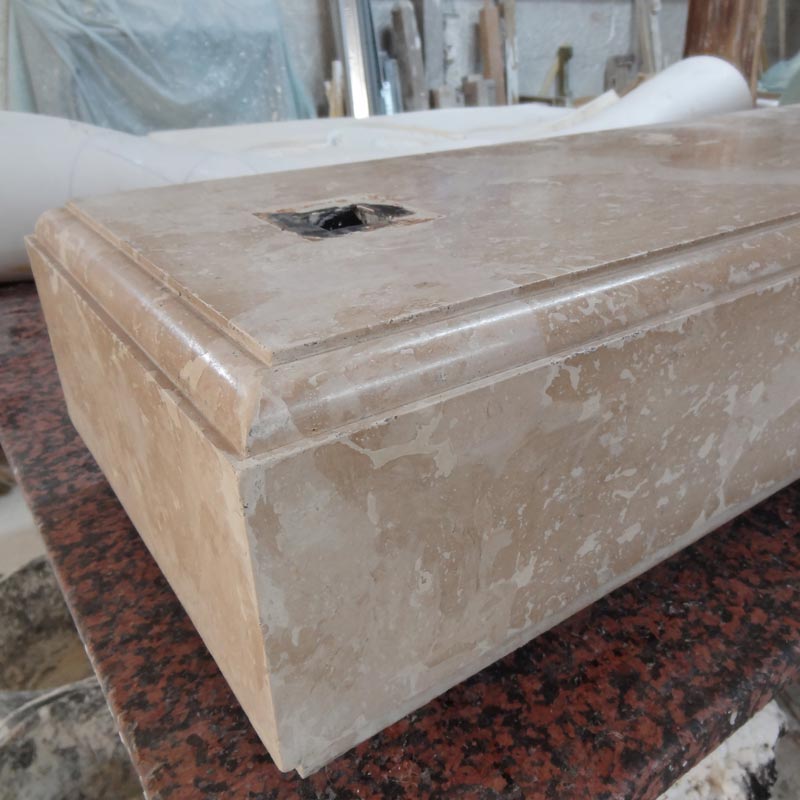 Although marble is highly popular for its aesthetics, it remains a precious material that is extremely costly. In addition, itsdensity means that marble cannot be used in all circumstances.
Stucco, and in some cases fibrous plaster, can be used to make furniture that takes on the appearance of marble. Because they weigh less, these creations can be installed in any location. This imitation material is employed to make statues andcounters.
An example by Maison Rouveure Marquez
Ceilings that imitate solid materials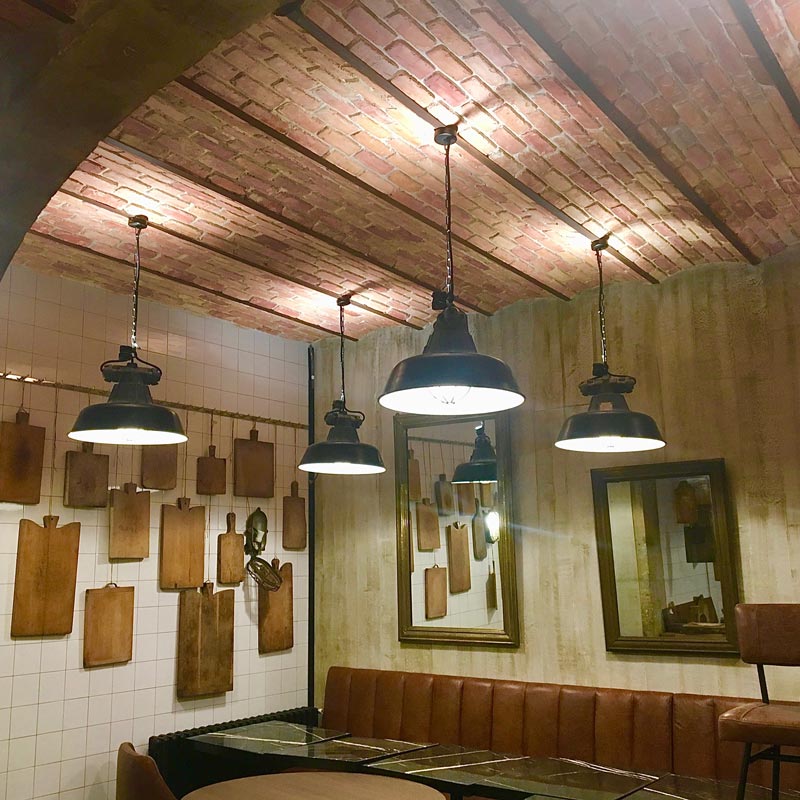 Authentic and rustic, brick wall cladding can lay the foundations for a warm and friendly interior décor. In the collective consciousness, bricks are strongly associated with the industrial style of New York lofts. Modern and trendy, this texturecan provide a sense of solidity to your interior design. Enhanced by the presence of plants, bricks give off an impression of warmth.
This fibrous plaster imitation adds volume to a room and lets you play with perspective.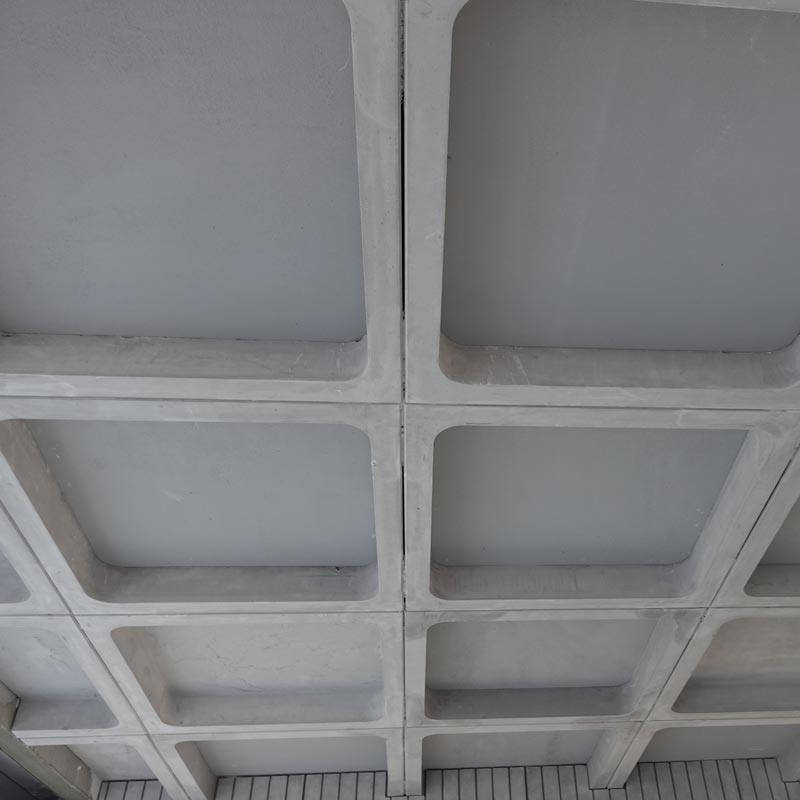 Imitation rough stone can be used to make furniture but also ceilings. It helps to diffuse natural light throughout the space and gives the whole area a contemporary finish. Rough stone ceilings in the form of panels with rounded cornerscan break through the coldness of imitation stone, bringing a touch of softness to a room's design.
The rough stone is also reminiscent of caves hollowed out of the rock, endowing it with a natural feel.
An example by Maison Rouveure Marquez
Statues imitating fine, ancient textures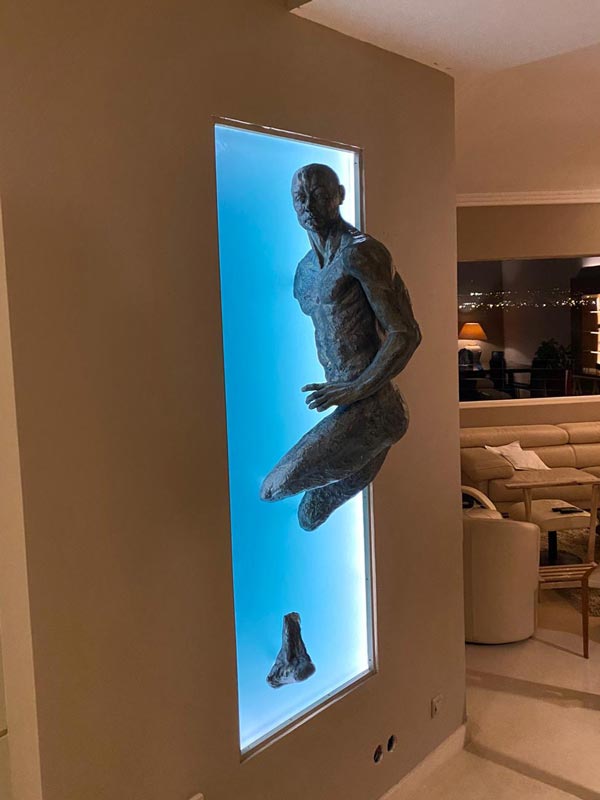 It is particularly difficult to imitate the texture of aged bronze, making the final product all the more astonishing.
These imitations are achieved by applying bronze powder to shellac. The final effect can be or less aged, depending on whether the bronze powder is applied to shellac that has or has not set.
This technique makes it possible to create ancient-looking decorations.
Ivory is a particularly precious material. When incorporated into interior décor, it adds an air of cachet and illuminates the space with its colour.
Its presence suggests a degree of refinement in interior design.