Solomonic columns in interior design
Above and beyond their structural purpose, columns provide a real architectural advantage in interior layouts. Most often suffused with detailed ornamentation, they are a decorative object in their own right.
Their size and motifs can imbue a space with a whole decorative style. Architects and decorators readily employ them in the layouts of distinguished locations like luxury hotels. True feats of technical prowess, columns nowadays are perceived as an ancient decorative element brought up to date with current tastes.
Discover the charm and originality of fibrous plaster Solomonic columns
Column: A cylindrical vertical support, typically made of stone or marble, comprising a shaft, a capital and a base, which holds up an entablature and serves as a building decoration.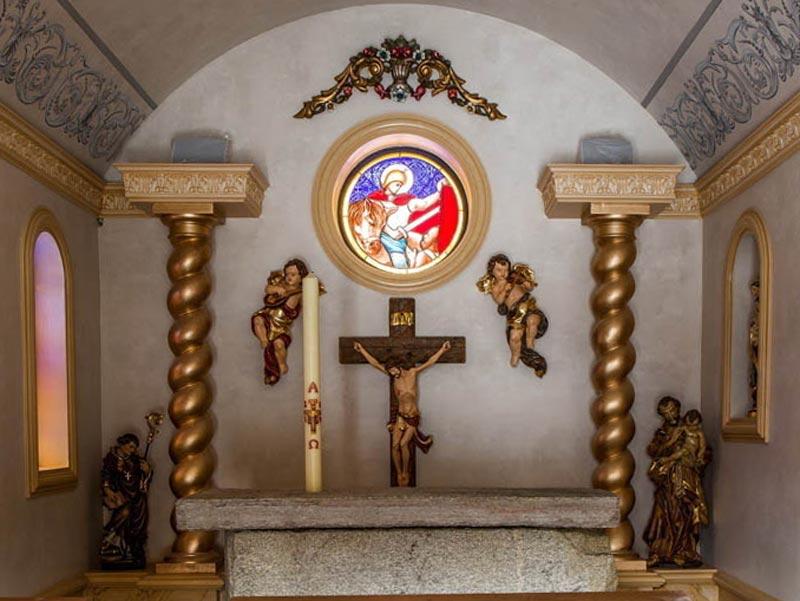 Divided into three architectural orders (Doric, Ionic and Corinthian), columns were mainly used in the exterior ornamentation of major religious structures like temples. Going forwards, they were employed in the interior design of a number of important monuments.
These days, columns are essential elements for architects creating finely crafted, out-of-the-ordinary interior layouts.
Adding movement with Solomonic columns
The motifs of Solomonic columns provide the illusion of movement. This livens up the space whilst adding a graphic effect.
The spiralling motifs on Solomonic columns instil an interior layout with a sense of dynamics. Architects especially value them in soft, neutral décors.
The gap between the twists can be adapted to achieve the desired effect. Close twists magnify the effect of movement whilst more broadly spaced twists are much softer and convey an impression of lightness.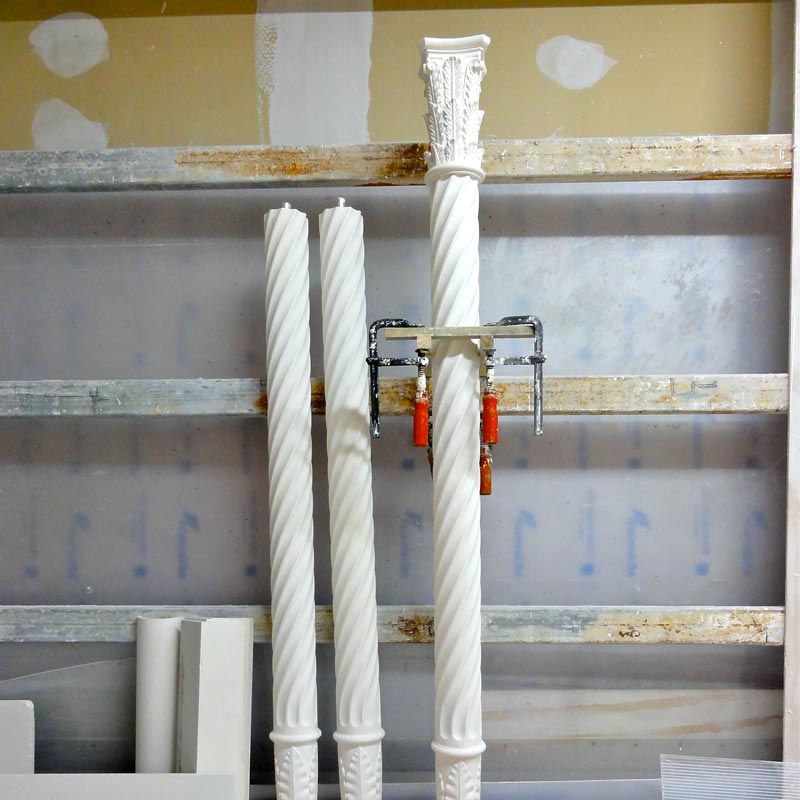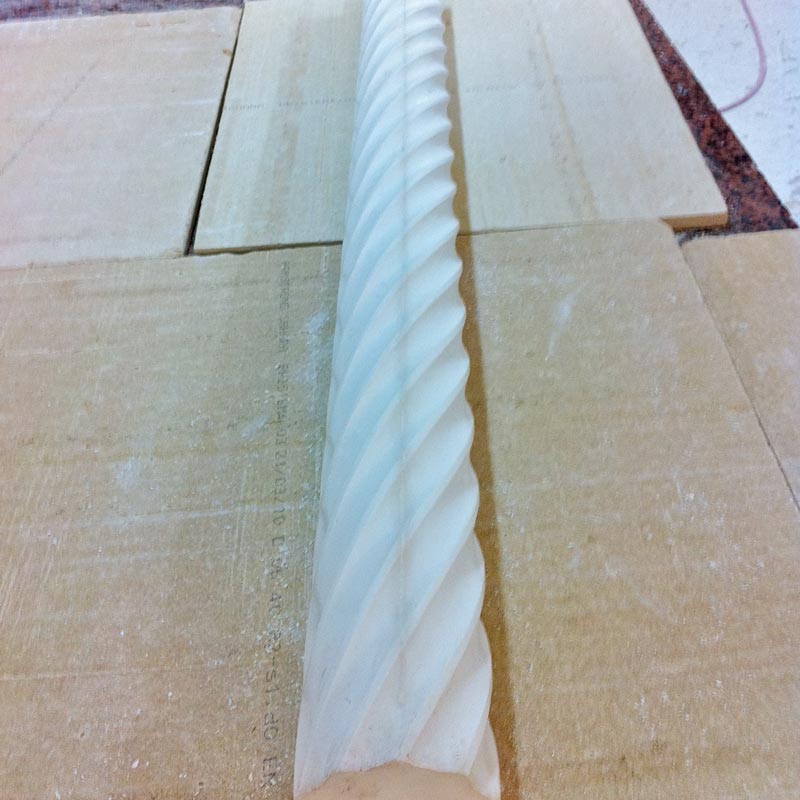 Since the very beginning, columns have been used to lend stature to a place, both indoors and out. Their size can be used toplay with perspective in a space whilst accentuating its ceiling height.
The motifs on Solomonic columns can both emphasize ceiling height and showcase ceiling decorations.
The presence of these columns can create a pleasing contrast between the classical architecture of the columns and thecontemporary décor of certain luxury hotels.
Contributing to interior design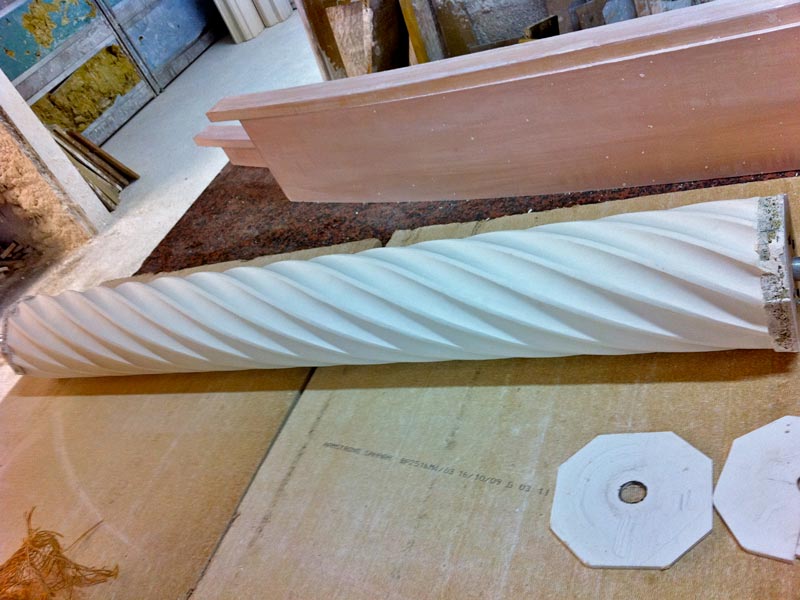 In addition to their structural effects, the presence of this kind of column in an interior layout suggests a degree of elegance and imparts a certain refinement to the space. The technicality and delicacy of the columns' curves are a testimonial to monumental expertise.
Solomonic columns can be used for purely decorative purposes or to highlight certain openings. Their construction also aims to be comforting, thanks to the soft movement of the curves.
Many luxury hotels utilize Solomonic columns to recall the charms of old properties and provide the impression of stability.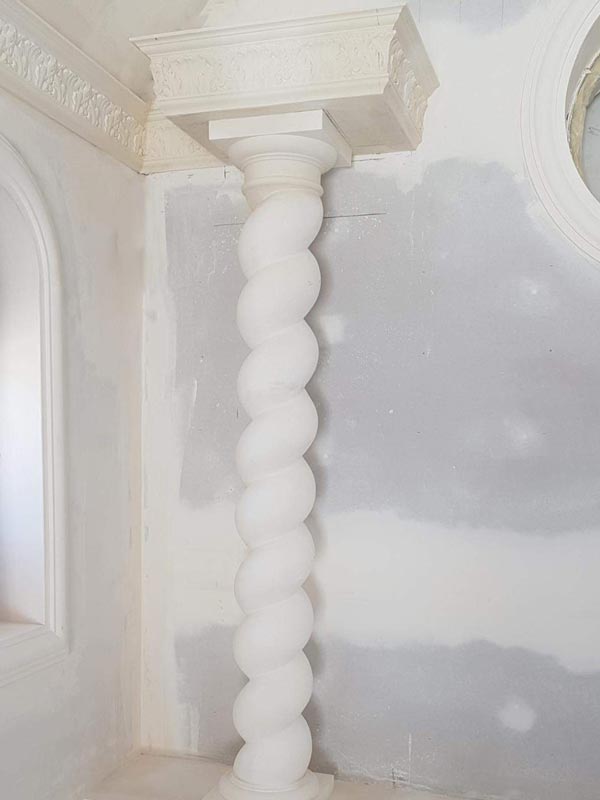 Our teams are ready to hear all about your plans for bespoke creations for your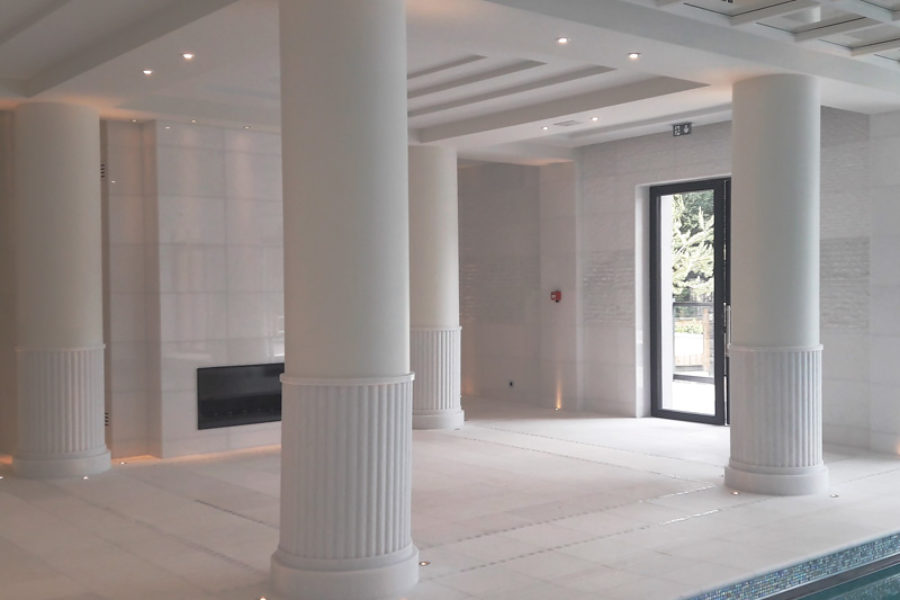 Columns made of fibrous plaster are increasingly employed in contemporary architecture. In hotels, they help to enhance the luxuriousness of different spaces.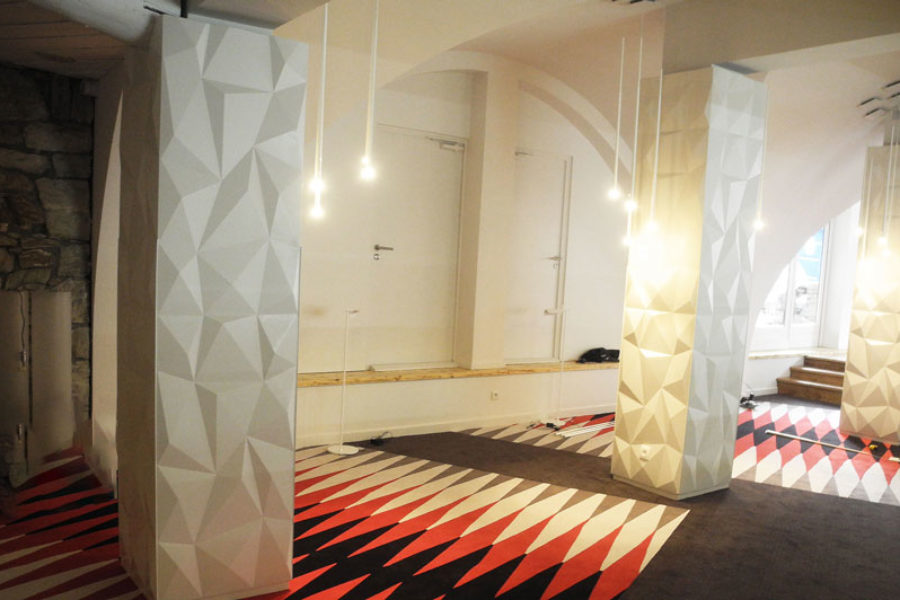 Decorative motifs can take a variety of forms on columns made of fibrous plaster: graphic, classic, imitation tree trunks and more. A quick glimpse at the range.