Fibrous plaster, stucco and plaster: what's the difference ?
Plaster, fibrous plaster and stucco have become key elements in the field of interior décor.
Because of their malleability and sturdiness, they lend themselves perfectly to the production of all kinds of decorative elements like cornices, mouldings and ceilings.
Spotlight on the differences between these three materials
Differences in composition?
Although each has a different composition, there is still one inalterable component: plaster.
Both fibrous plaster and stucco contain plaster. However, they do not combine it with the same materials.
As for stucco, it can be made from plaster but is typically a mix of lime, travertine and white marble powder.
How are fibrous plaster, stucco and plaster used?
As previously mentioned, all three materials are used to manufacture decorative elements. That being said, each of them is employed for specific purposes.
PLASTER
Plaster is primarily used to manufacture ceilings or as a filler.
STUCCO
Stucco is used to make mouldings, textured fillers and sculptures. Frequently used in wall and ceiling coatings, it is the ideal material for imitating marble.
FIBROUS PLASTER
As for fibrous plaster, it is used to make extremely precise ornamental elements like wall friezes, roses, vaulting and columns. Thanks to its multiple possibilities, this material is commonly used in contemporary architectural creations, smooth fibrous plaster ceilings and overhead cladding, to show off the volume of a space.
Three materials, three professions
The appearance of these three materials gave rise to new professions.
PLASTERERS
Plasterers specialize in the use of plaster, fillers and pre-fabricated drywall, as well as the installation of dropped ceilings.
STUCCO MASONS
Stucco masons specialize in working with stucco. They apply stucco fillers to walls and ceilings.
ORNEMENTAL PLASTERERS
Ornamental plastering is an applied art. Ornamental plasters are responsible for manufacturing and installing decorations made of fibrous plaster to beautify an interior space or to restore ancient elements.
These three professions tend to be grouped together into a single trade.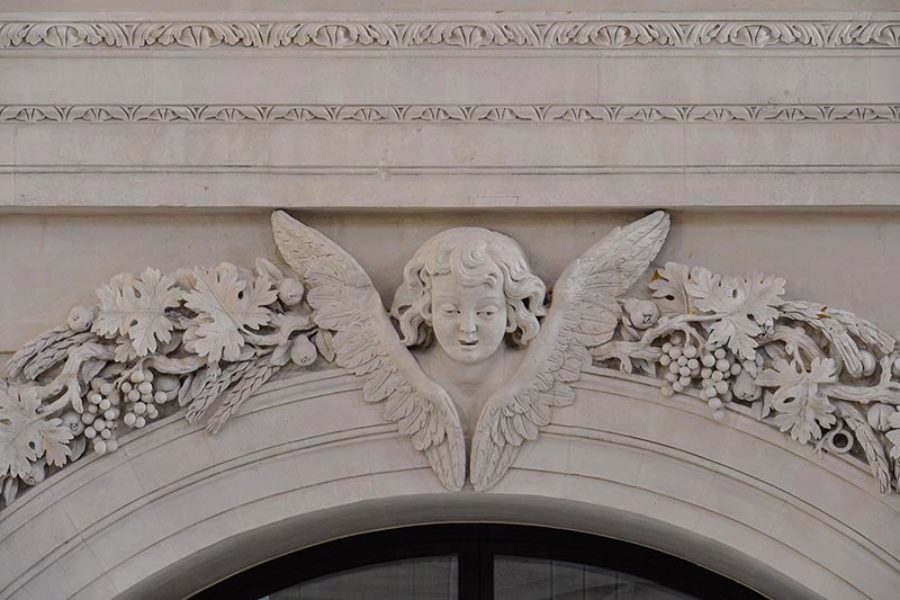 Discover the technical benefits of fibrous plaster. Increasingly present in interior décor, fibrous plaster can be adapted to any style of architecture.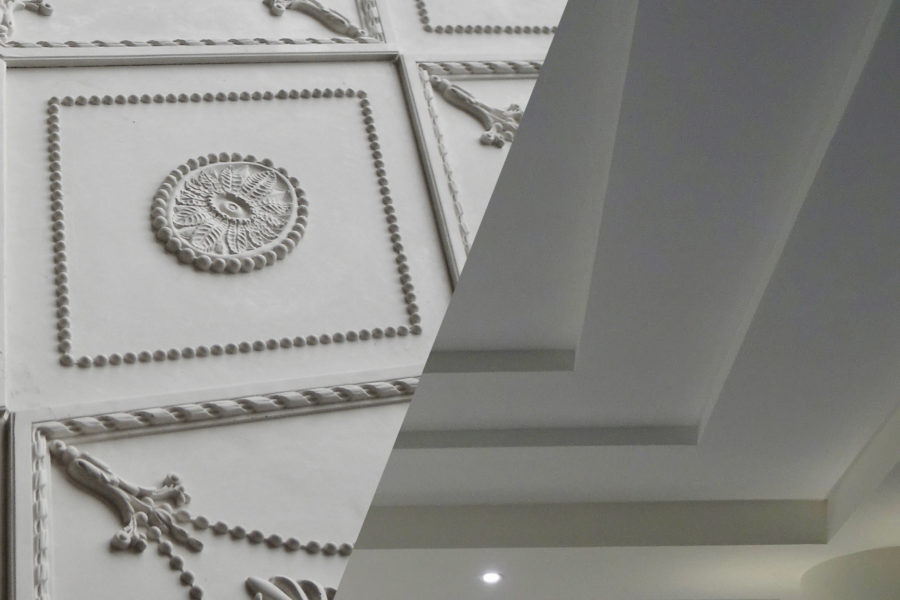 Classic fibrous plaster and contemporary fibrous plaster display know-how common to two distinct artistic periods. A material for restoring or creating…
Our bimonthly flashes news in your inbox!