Interior design and fibrous plaster
Deciding on the layout of different spaces is an important step when building or renovating a hotel, a restaurant or a home. Architects incorporate fluidity into their interior décor plans in order to imbue the place with a soul. This is a key part of connecting a space to an atmosphere that enhances the architectural style and creates an experience unlike any other.
Frequently used in interior design projects, fibrous plaster – a material with multiple advantages both technical and aesthetic – can be used to make furniture and fixtures in one-of-a-kind shapes and forms. As a result, its only limitation when it comes to creating a unique layout is the architect's imagination.
Some inspiration for your fibrous plaster interior design projects
Structural features made of fibrous plaster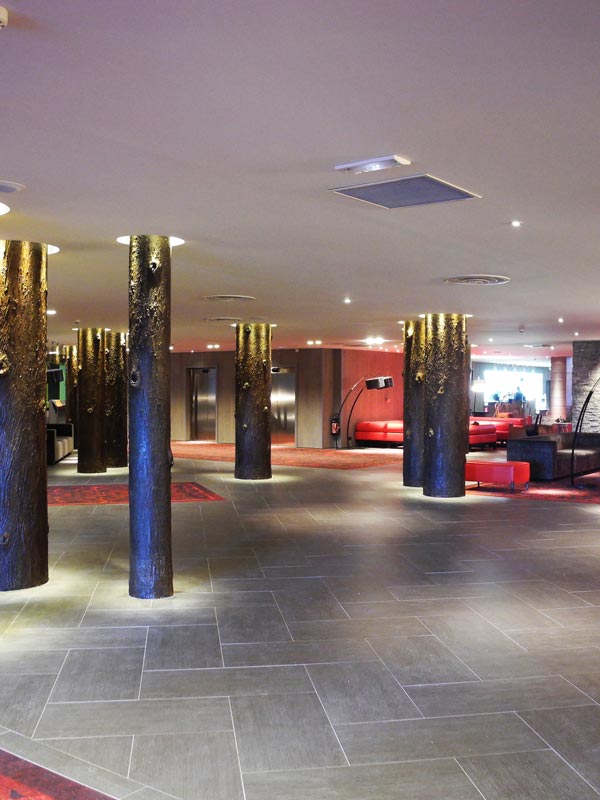 Columns are the ultimate structural feature, providing spatial orientation to a layout. They are also an ideal solution for showing off a room's high ceilings. They can be smooth or adorned with graphic motifs or an ancient style of ornamentation, but whatever your choice, they connect the décor to an architectural style and create a natural pathway around them.
An example of fibrous plaster columns in the form of tree trunks manufactured for the layout of a new Club Med hotel in Valmorel, France. This authentic, quietly elegant décor was achieved through the production of sculpted columns.
Dividing walls can be used to create a separation between two spaces with a fully or partially obstructed field of vision. They are particularly popular in residential and office layouts, as they can adjust a space according to your needs. Dividing walls are decorative elements that can easily be incorporated into any interior décor and design project.
When made of fibrous plaster, they can be enhanced with meticulous ornamentation, like panels with mashrabiya patterns, to create a suave look.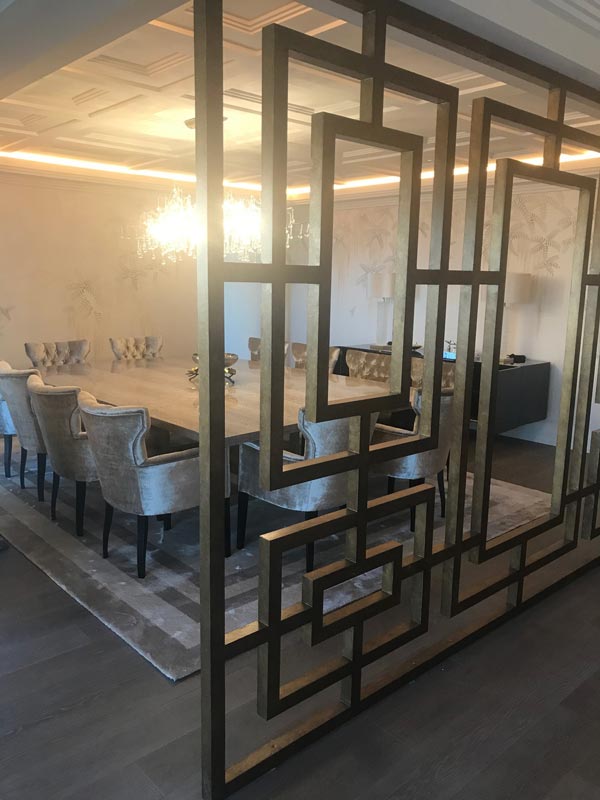 Fibrous plaster lighting fixtures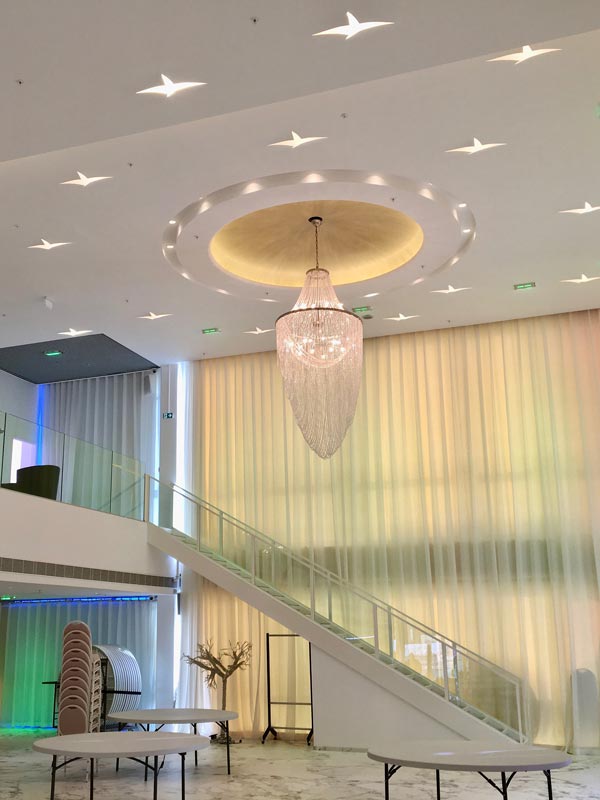 Spotlights are particularly appreciated for their ease of placement and can be arranged to emphasize certain aspects of interior décor or design. The whiteness of fibrous plaster, combined with the shape of the spotlights, can diffuse artificial light in spectacular ways. Their positioning can produce delightfully unexpected lighting effects.
An example of bespoke, patterned fibrous plaster spotlight fixtures in ceiling slabs for Le Pavillon de la Soie in Lyon, France.
Lighting is an integral part of any interior design project, whether it is for a hotel, a restaurant, a company or a home. Theshapes of the lights help to establish coherence in a place's décor. Appliqué wall lamps leave the ceilings free and uncluttered and create a cosy atmosphere. The whiteness of the fibrous plaster enhances the diffusion of light from the fixtures inside the room.
An example of an appliqué wall lamp in a classical architectural style at a residential décor project, crowning its fibrous plaster cornices.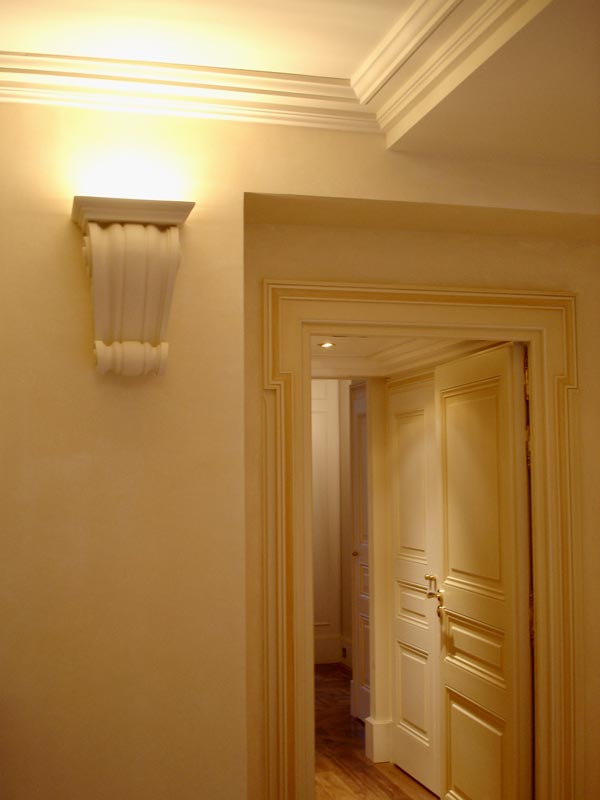 Our teams are ready to hear all about your plans for bespoke creations for your