Different types of mouldings
Fibrous plaster is a supple material made of plaster of Paris and plant fibres. To give fibrous plaster the desired shape, the material is applied to moulds made of different compositions.
Plaster moulds
Plaster moulds are used for simple, inexpensive pieces (plaster cast or drag cast).
They are primarily used to mould shapes with draft, without ornamentation, but also for large forms.
The forms are removed from the moulds by opening the corners of the fillets.
With this type of mould, you can make almost anything (cornices, mouldings, roses, smooth columns, vaulting, curved ceilings, etc.)
However, these moulds are fairly fragile and are only utilized for small series.
They are often "temporary" moulds intended for use on a single project.
Resin moulds
These moulds are used for the same types of pieces as plaster moulds (with draft and without ornamentation).
They are more complicated and costly to create (and are often outsourced to resin experts), but they are also very sturdy.
They are reserved for large series of pieces of limited dimensions, most often cornices.
Silicone moulds
These are used for pieces with decorations or draft, that require a flexible mould that can be contorted for removal.
They are more complicated and costly to create, although we are able to make them in-house. They can be made in the studio or directly on site from existing elements to ensure identical reproductions.
Our ornamental plasterers call this method "stamping".
By definition, these moulds are supple and need to be stiffened by means of a plaster or resin shell, for example, in order to prevent any deformation while casting the mould. Ornamental plasterers use them for small or large series of cornices, mouldings, roses and statuary.
Plexiglass moulds
Plexiglass moulds are used to produce uniform curved shapes in large dimensions, such as ceilings, vaulting and curved partitions.
Ornamental plasterers bend the plexiglass sheets, binding them with plasterboard circles to hold them in place.
The fibrous plaster pieces are then made directly on the plexiglass sheets.
Zinc templates
These are not actual moulds, but they are used to directly manufacture non-ornamental forms or to create plaster moulds by means of drag casting.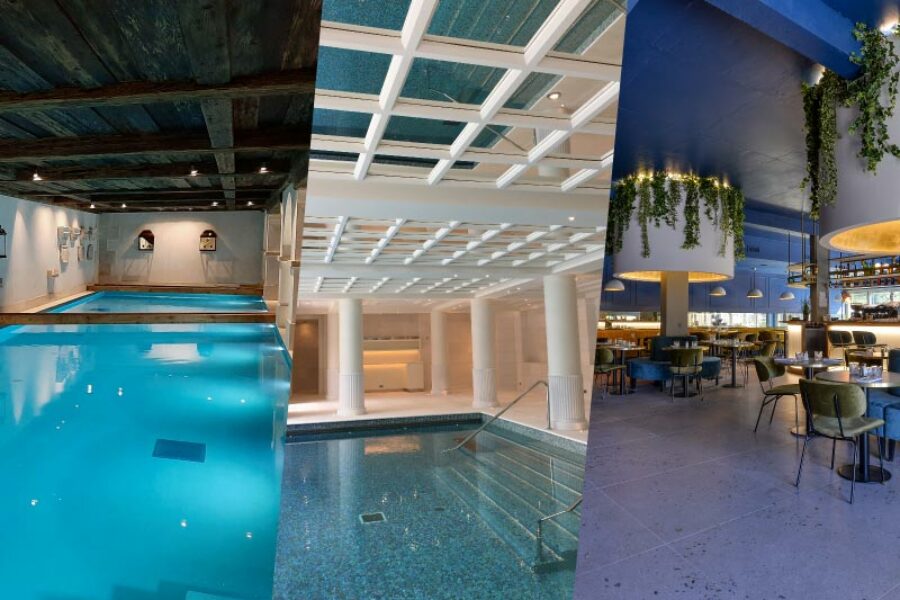 three glimpses of projects for the hospitality sector Our fibrous plaster creations made for hospitality projects led by nationally and internationally renowned architects!
Our bimonthly flashes news in your inbox!