Review of a year with a wealth of projects for Maison Rouveure Marquez
During this highly creative year, our ornamental plasterers remodelled the very essence of prestigious locations throughout France, thanks to the imagination of renowned architects.
The unique decorative elements created for fibrous plaster projects can transform a place's identity.
Our contributions to interior design projects
Swatch Megastore in Paris
The Swatch Megastore on the Champs-Elysées, which opened its doors in May 2022, drew inspiration from Parisian life for its new concept.
Simulations of urban shopfronts, florists and bakeries set the scene for the famous Swiss watches.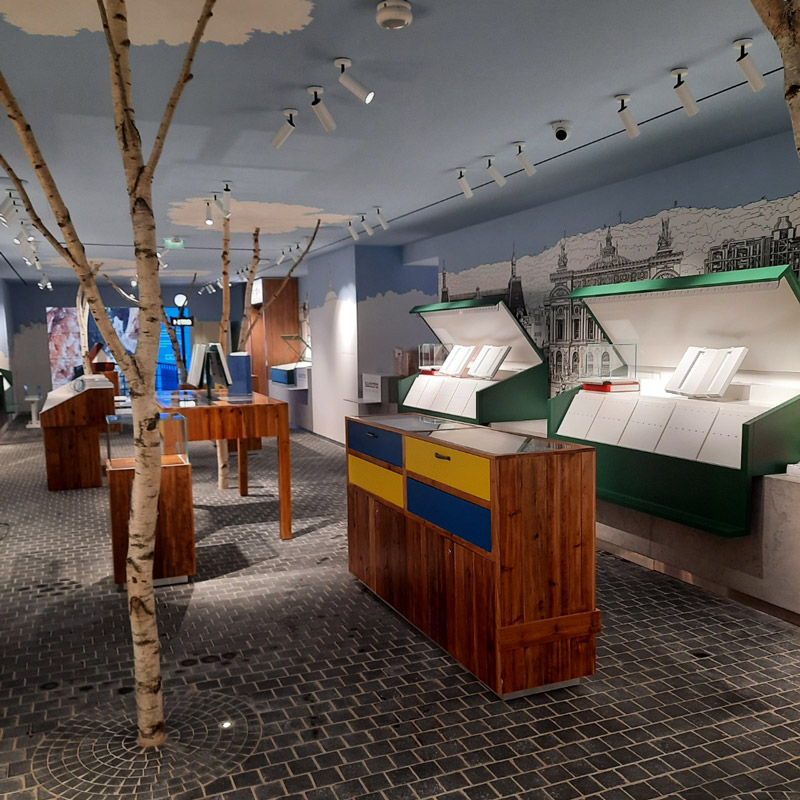 Maison Rouveure Marquez participated in this project with the creation and installation of fibrous plaster ceilings with circular cornices. The recessed lighting helps to showcase the brand's products.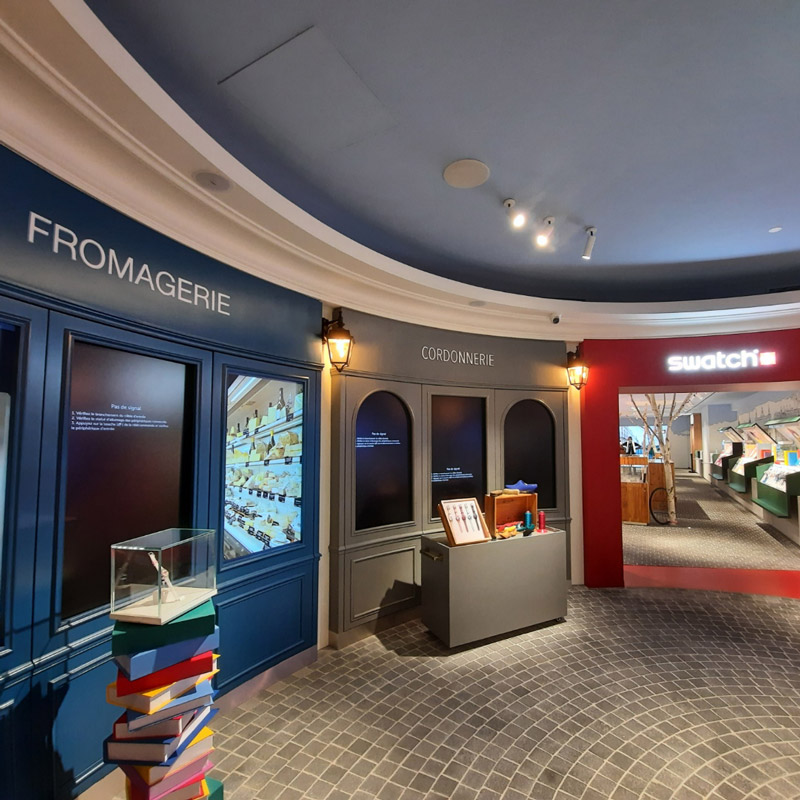 Spa Balmain at the InterContinental Paris le Grand
This wellness centre is a must. And Rouveure Marquez participated in this wonderful project, helping to create a unique, bespoke space where luxury and well-being go harmoniously hand in hand.
This renovation was led by the architectural firm Le Byr Studio.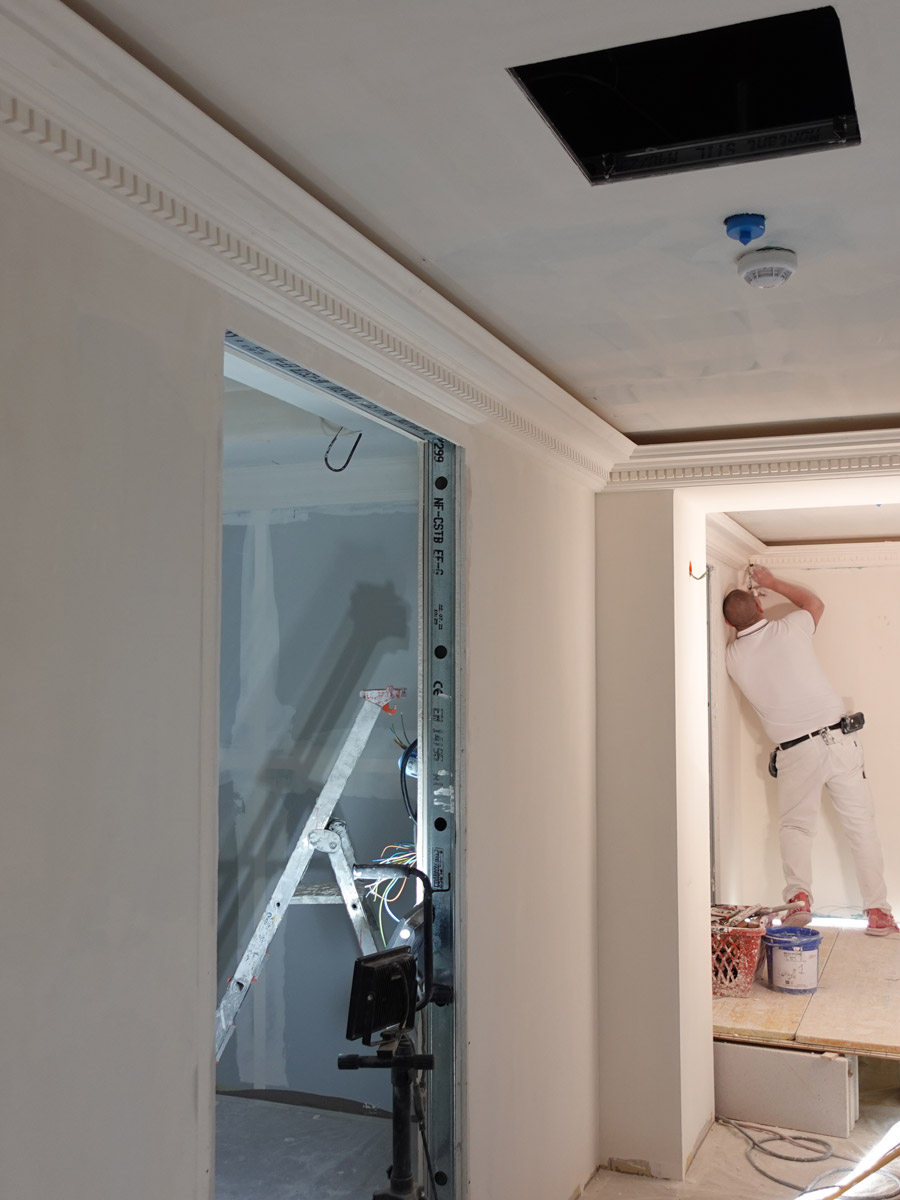 Capelongue Hotel & Restaurant in Bonnieux, France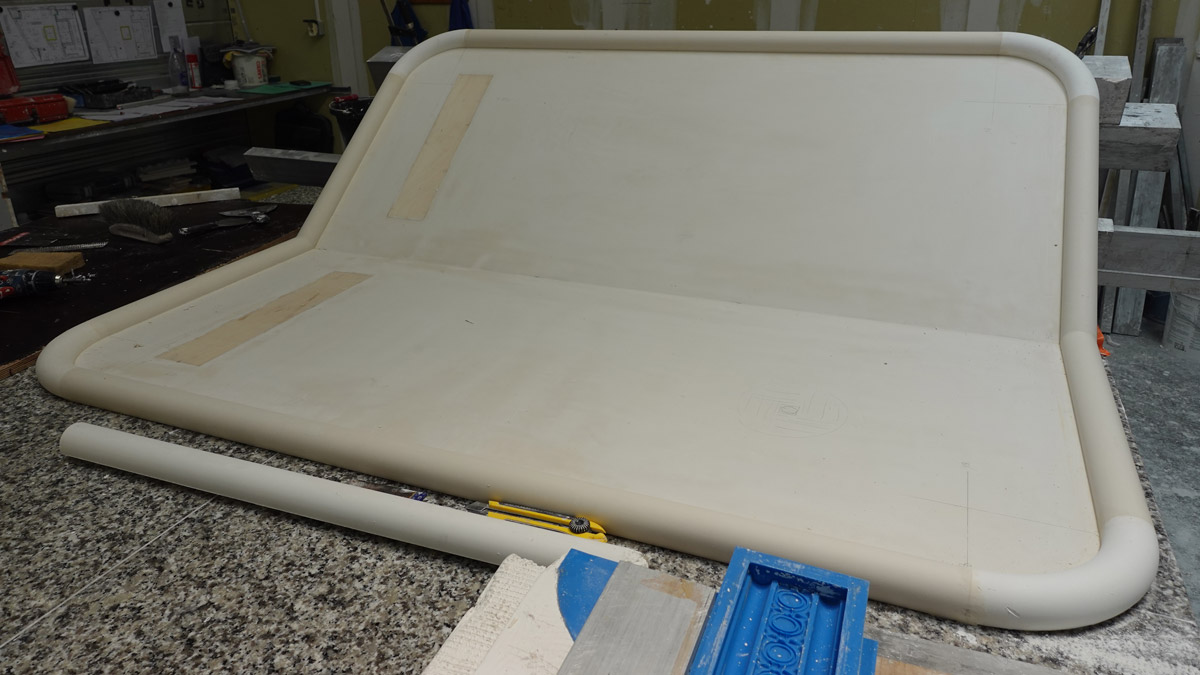 Located in Bonnieux, this family-friendly hotel is a great place to stay in a luxurious room whilst making the most of a delightful setting. It also features a restaurant where you can dine on delectable cuisine.
The ornamental plasterers at Rouveure Marquez participated in the renovation of this charming hotel and restaurant, under the leadership of the architectural firm Jaune Architecture.
The creation of a standing mirror in particular was the fruit of a collaboration with Miroiterie du Rhône.
Bespoke ceiling decorations
Kopster Colombes outside Paris
The Kopster Hotel in Colombes benefited from the expertise of our ornamental plasterers for the production of a bespoke coffered ceiling.
A mould was built to create relief for this unique form whose strength are both aesthetic and technical. These one-of-a-kind elements were first made in our workshops and then installed by our team of plasterers at the worksite in the Greater Paris region.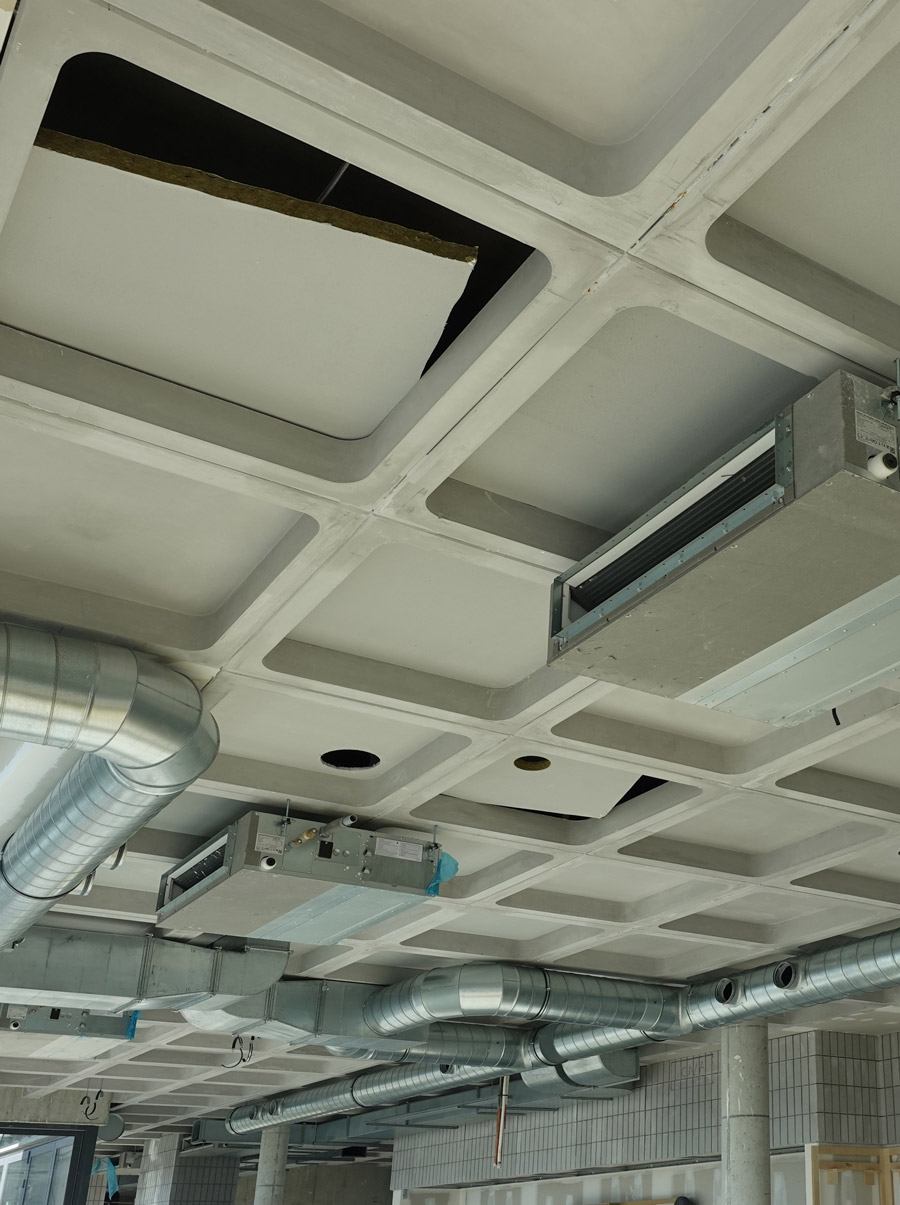 Façonnable shop in Lyon, France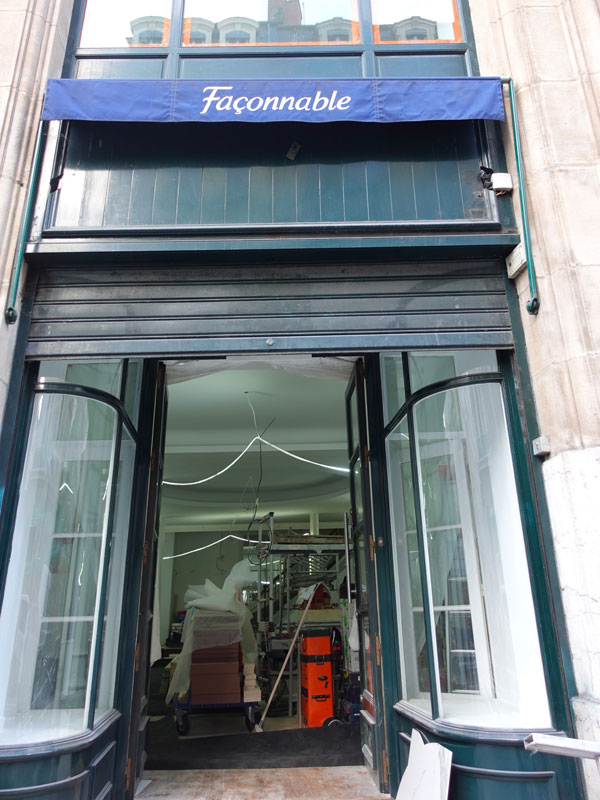 The French ready-to-wear brand called on Maison Rouveure Marquez for the renovation of one of its shops in Lyon.
A bespoke fibrous plaster ceiling was created for the ground floor, and bespoke cornices provide the finishing touch to the many ornamental elements with floral patterns in the upstairs area.
This understated, high-quality renovation perfectly reflects the image of the elegant shop.
Façonnable entrusted the architectural firm Le Byr Studio with the management of the entire renovation project.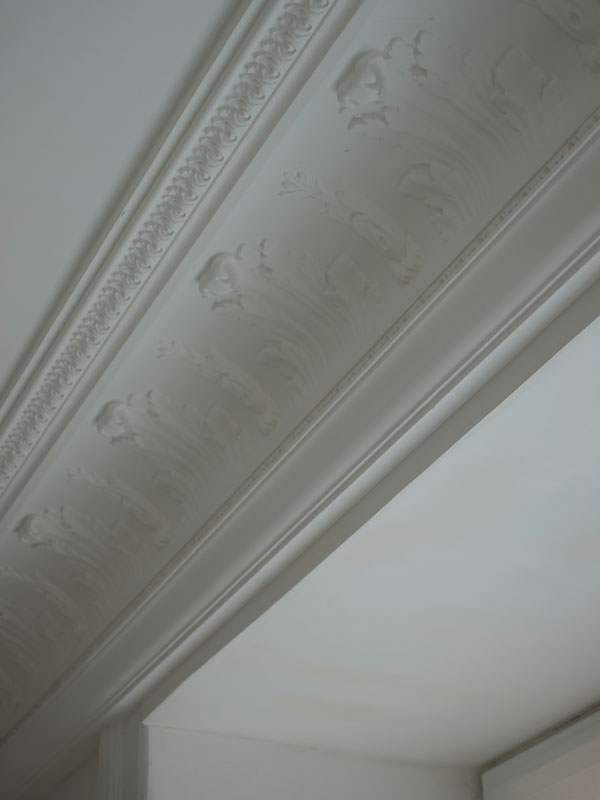 In a village in the South of France, Maison Rouveure Marquez participated in the interior design of a second home. Luxurious amenities from the imagination of architect Jean-Christophe Virot came into being in this holiday villa.
Our ornamental plasterers made and installed various types of bespoke ceilings. Today, a smooth fibrous plaster ceiling, a soffit ceiling and vaulted ceilings adorn the different rooms in this house in Gassin. The golden staircase and fibrous plaster cladding with light gorges in the main living space, along with the spa area set the tone for this magnificent project.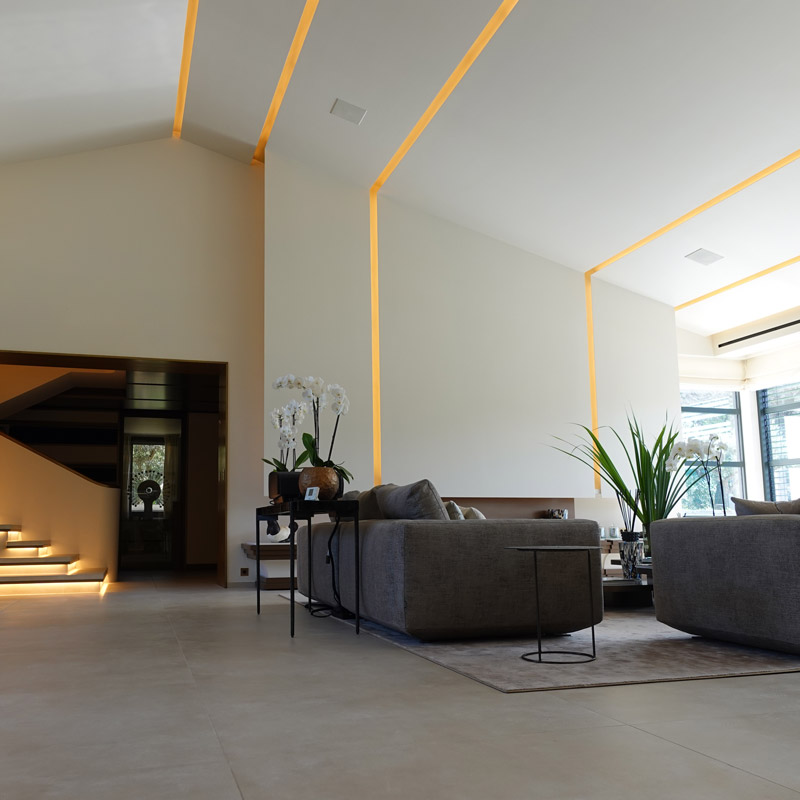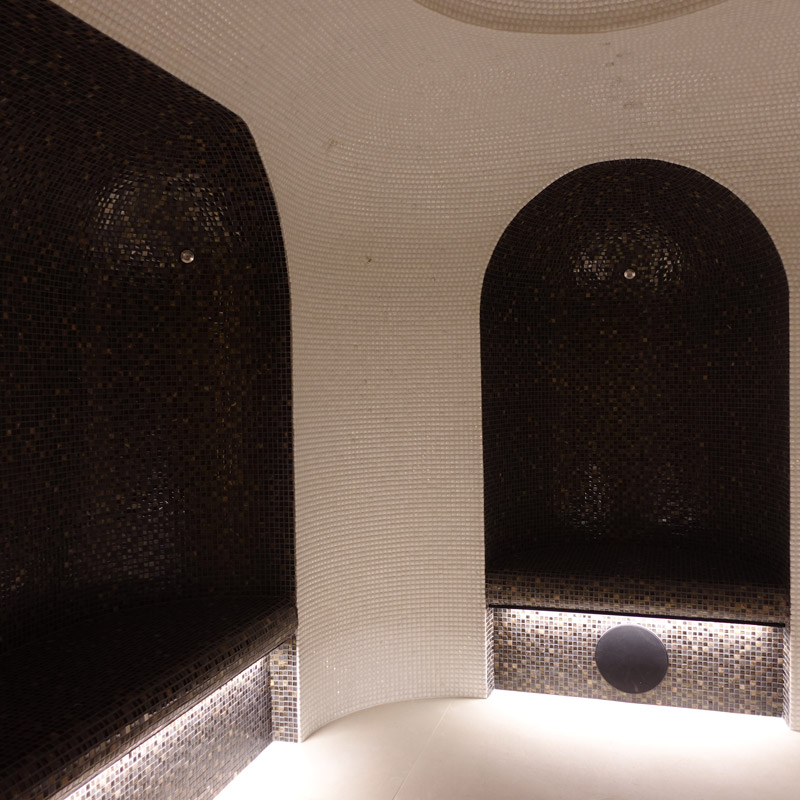 Breathtaking fibrous plaster creations
Fibrous plaster can be used to create unique pieces in any shape and form. This malleable material makes any project feasible.
Staircases are architectural elements that play an important role in both private homes and spaces that are open to the public.
The ornamental plasterers at Rouveure Marquez produced stairs for rotundas that were designed by the architects to create unique residential spaces.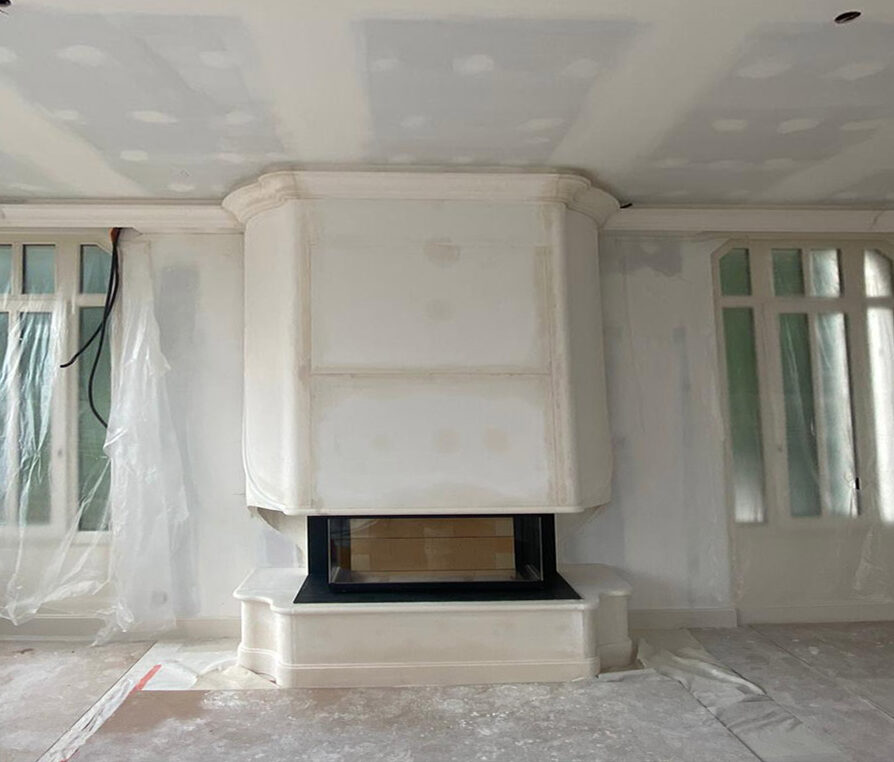 In 2022, bespoke fireplaces made of fibrous plaster were all the rage! Our ornamental plasterers brought unique projects to life for our clients, as well as ideas from the amazing imaginations of talented architects.
Amongst our other creations from the past year, we also produced a gorgeous counter for a private home.
In combination with marble, the fibrous plaster accentuates the counter thanks to its immaculate white colour.
A project run by Dorga Architecture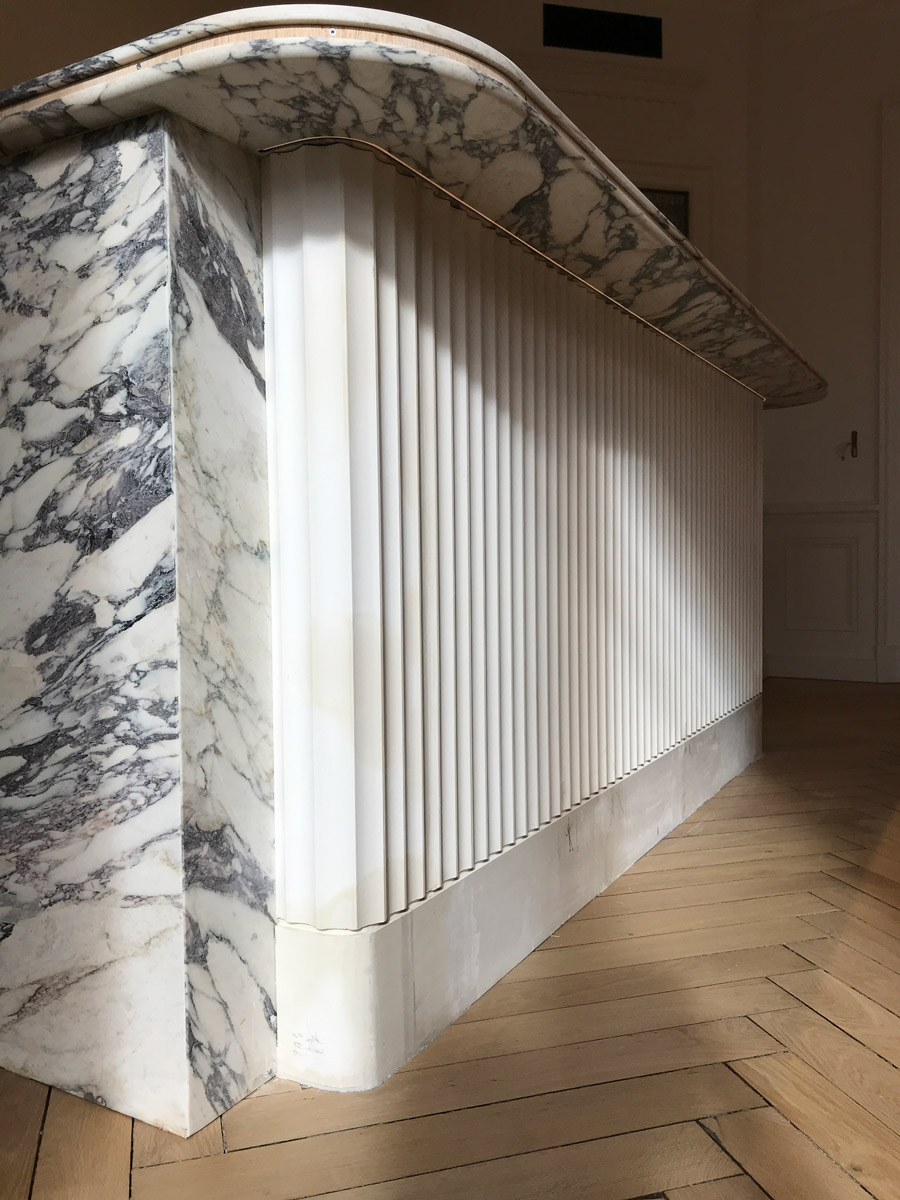 Maison Rouveure Marquez is growing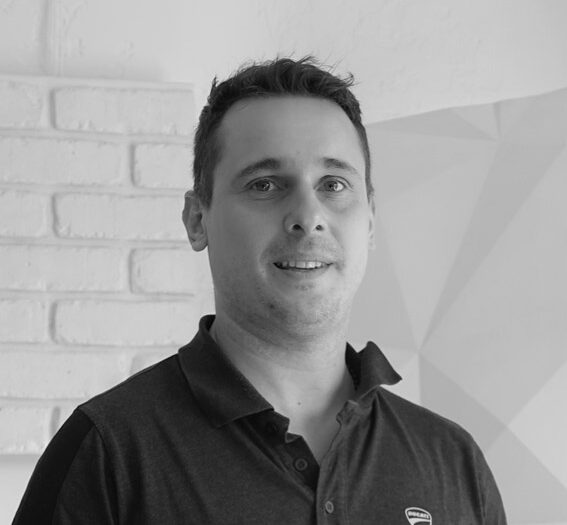 Arrival of a new director
The team at Maison Rouveure Marquez is expanding, with a new director at the helm.
We are thrilled to welcome Gregory Aubert in his new role. Thanks to his expertise, he will be responsible for managing our teams.
Installation test using an exoskeleton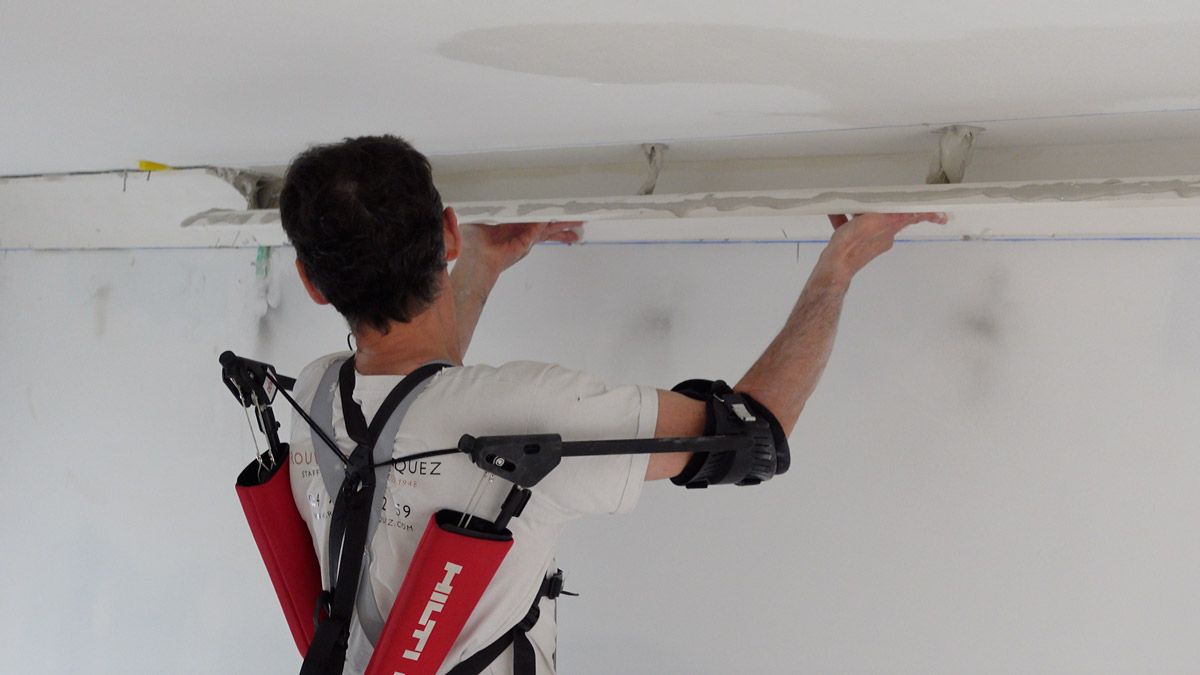 Our ornamental plasterers tested the installation of a fibrous plaster ceiling using an exoskeleton. That tool is particularly useful for bearing heavy loads. It gives our workers extra support, resulting in less stress placed on their joints.
Maison Rouveure Marquez is committed to investing and participating in training the next generation of ornamental plasterers and estimators.
Part of this involved bringing Amarlyse onto our team, while he trains to be an estimator. In addition, several apprentices are being trained by our fibrous plaster experts in our workshops and on our project locations.
2023, another project-rich year?
The ornamental plasterers at Maison Rouveure Marquez completed many other interior architecture projects, at luxury goods shops, for residential projects and at opulent hotels.
And 2023 promises to be another year with a wealth of interior décor projects, in Paris, the Alps and Switzerland. Our teams are ready and able to work on bespoke projects, both in France and abroad.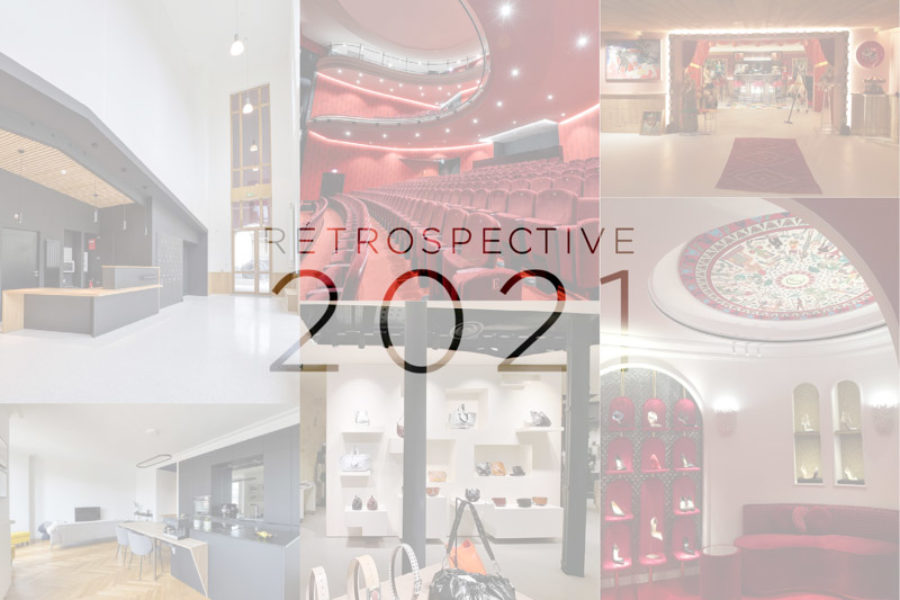 A look back at the 2021 architectural fibrous plaster and ceiling projects performed by our ornamental plasterers. Ranging from shops to homes to cultural sites.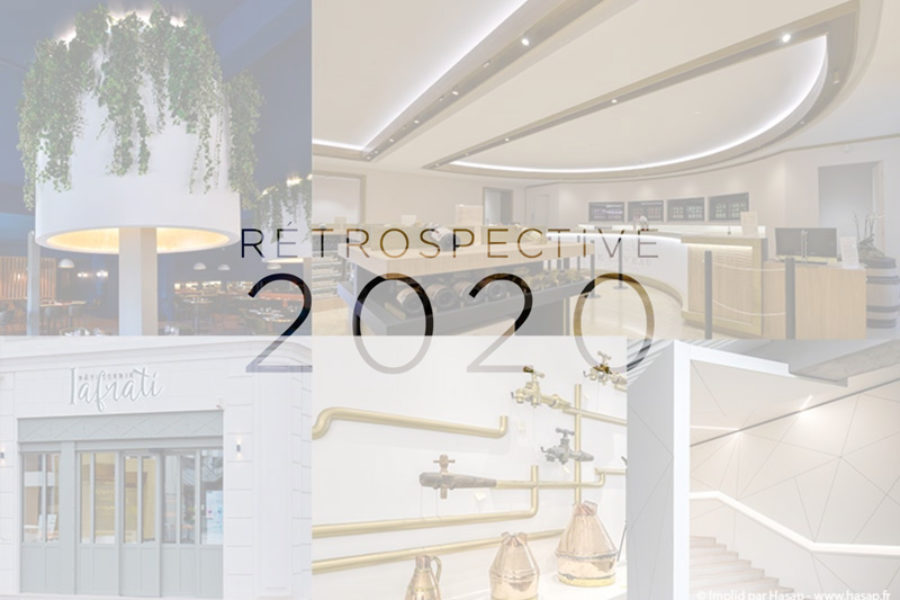 A look back at the projects completed by our ornamental plasterers over the course of 2020: classic and contemporary fibrous plaster, acoustic ceilings, and more.
Our teams are ready to hear all about your plans for bespoke creations for your