Renovating shopping arcades using fibrous plaster
To increase their appeal, malls create shopping arcades to attract more consumers. These passageways receive thousands of visitors daily. For both practical and aesthetic reasons, the choice of material used to renovate them is essential.
Fibrous plaster is often used in shopping arcade renovations, chosen for its great malleability as well as its sturdiness over time. Rockfon Mono® Acoustic has become a must when it comes to renovating large spaces.
Why use fibrous plaster and Mono

® 

Acoustic
to renovate shopping centres?
Benefits of fibrous plaster and Mono

® 

Acoustic
The reputation of fibrous plaster has long since been established. It is known for its
sturdiness
, malleability and insulating properties, but also for
its immaculate whiteness
. By leaving it white, you can add lustre and shine to anywhere it is used.
The colour white reflects the light. It is commonly found in shopping arcades, that tend to be large spaces bathed in natural or artificial light.
As a result, the use of fibrous plaster or Mono® Acoustic makes the different stores in the shopping arcade look their best whilst creating a warm space for shoppers.
A example by Maison Rouveure Marquez
Reducing ambient noise
As previously mentioned, shopping arcades receive many visitors and serve as a venue for a multitude of activities. As a result, they tend to be noisy places.
To reduce the ambient noise, it can be useful to employ Mono® Acoustic when renovating a shopping arcade. Made of rockwool panels which help to absorb ambient noise, Mono® Acoustic offers excellent soundproofing properties.
Mono® Acoustic can also decrease the sound disturbances caused by spaces with dense foot traffic.
A example by Maison Rouveure Marquez
Incorporating adequate lighting
Shopping arcades are often adjacent to supermarkets which are open into the early evening hours.
This means it is important to install adequate lighting for easy movements within the shopping arcade.
The use of Mono® Acoustic or fibrous plaster facilitates the incorporation of lighting in view of strategic locations and shops.
This lighting can show off the ceiling's lines, as well as the spaces inside the shopping arcade.
A example by Maison Rouveure Marquez
Creating gossamer, designer forms
Shopping arcades tend to be spacious locations.
Because of its great suppleness, fibrous plaster can be adapted into any shape. Whether the ceiling is linear, winding or curved, these shapes can endow it with a sense of movement.
With smooth fibrous plaster, the shapes are aerial, the ceilings monolithic and the design simple and sober.
Projects made with fibrous plaster or Mono® Acoustic are able to accentuate the height of the ceiling and provide a sense of lightness to the space, thanks to its aesthetic flow.
A example by Maison Rouveure Marquez
Playing with perspective
Fibrous plaster and Mono® Acoustic, materials with no visible framing, seals or brackets, create smooth, even surfaces. The lack of demarcation brings out the fluidity of surfaces, embellishing perspectives in shopping arcades.
The use of these two materials to enhance spaces is essential if you want to create a resolutely modern area.
They can also be employed to accentuate or reduce the impression of ceiling height, depending on the desired perspective.
A example by Maison Rouveure Marquez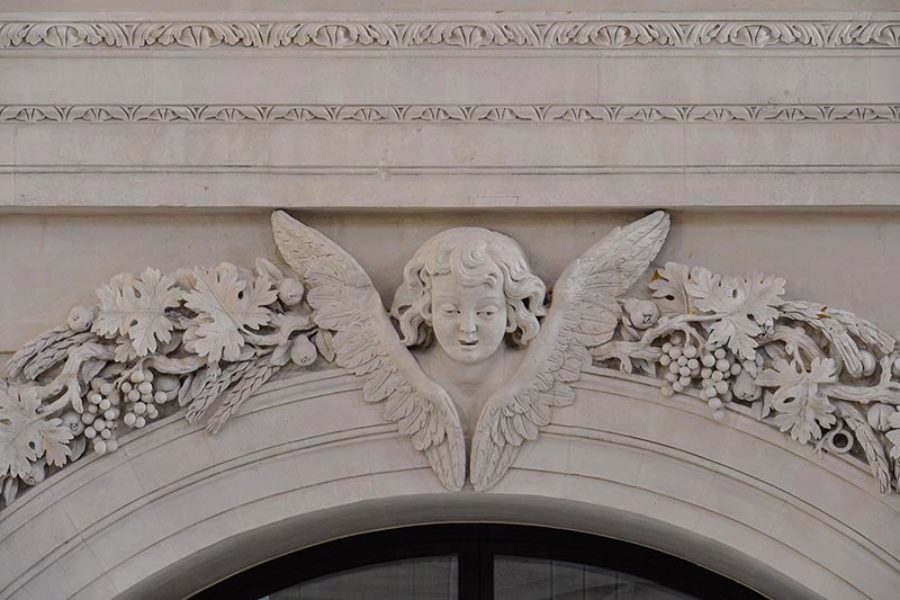 Discover the technical benefits of fibrous plaster. Increasingly present in interior décor, fibrous plaster can be adapted to any style of architecture.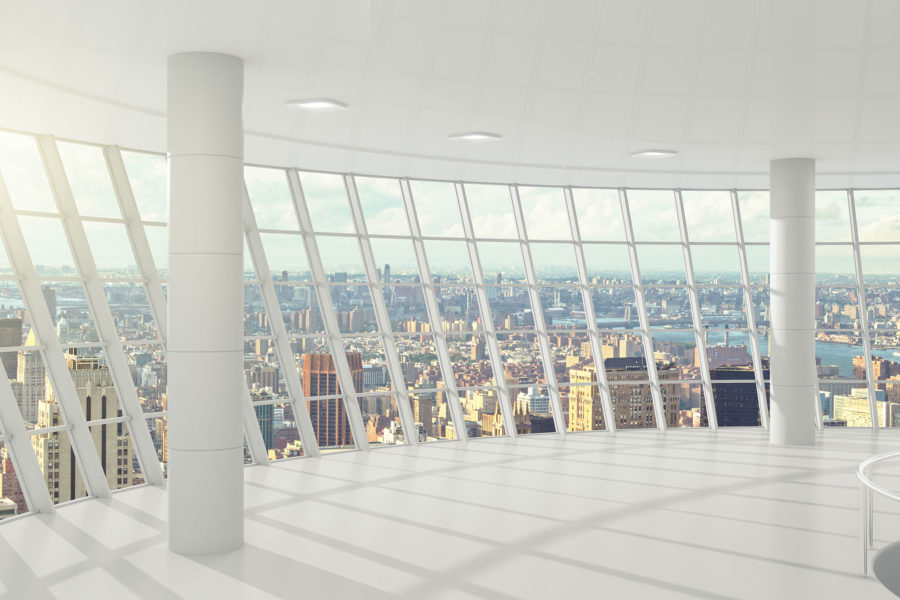 Discover the advantages of Mono® Acoustic, how it performs and recommendations for possible applications of this ceiling type. You can also take a look at our past projects using it.
Our bimonthly flashes news in your inbox!