Stages of the Artdenteck lab project
A new Artdenteck dental laboratory opened in the 6th arrondissement of Lyon in late 2020. Artdenteck's dental labs have specialized in manufacturing dentures for more than 20 years now. They put all their know-how and experience to work for the profession, in order to meet your needs.
The entire layout of the new dental lab was entrusted to the architectural firm Kentaurus & Agena I IDA, just outside Lyon. The firm brought in dental furniture experts to ensure the machines fit perfectly into the space.
A look at the lab's fibrous plaster interior décor
Stage 1:
production at our studio
Kentaurus & Agena IDA designed this layout in a combination of the profession's technical requirements and aesthetically appealing materials. The architect Sélima E. Zanetti-Colleoni commissioned companies with EPV("Living Heritage") status to craft high-end creations:
Image | iGuzzini | Volpon | Dynamic View | Meljac | Tubes
Lighting occupies a central place in this dental lab's layout. Our ornamental plasterers utilized their ancestral know-how and special moulds to manufacture circular illuminated cornices to house LED bulbs.
They also produced plaster wall featuring a niche, to serve as a waiting room for this new laboratory with its innovative technologies.
Stage 2 :
installation on site
After production in our studio, our teams installed the different fibrous plaster elements in the new lab:
Ceiling: a grid was put in place first to accommodate the smooth fibrous plaster ceiling
Illuminated cornices: thanks to the special moulds manufactured in our studio, it was possible to perfectly integrate the dynamic lighting
Wall cladding and corner creations made of smooth fibrous plaster.
Soundproofing and insulation
Etc.
Stage 3 :
a job well done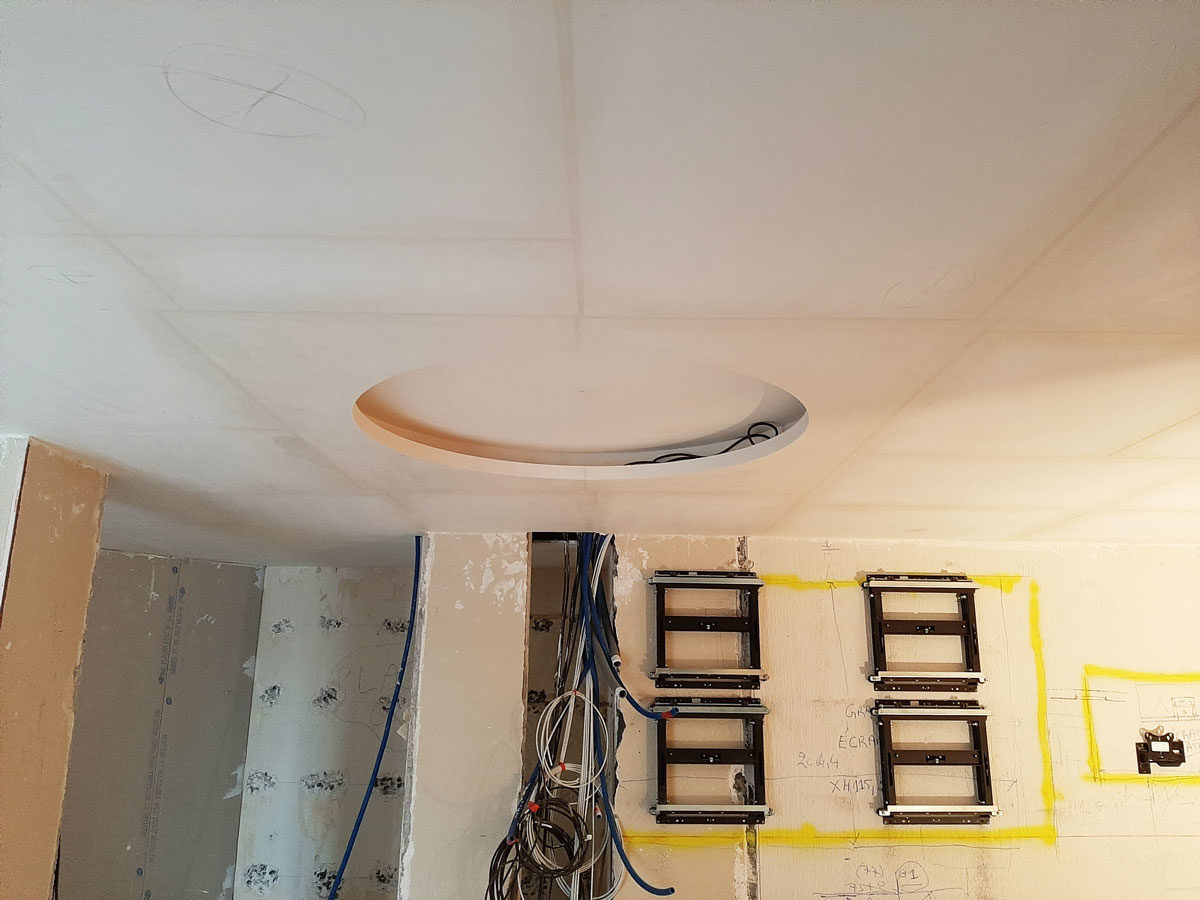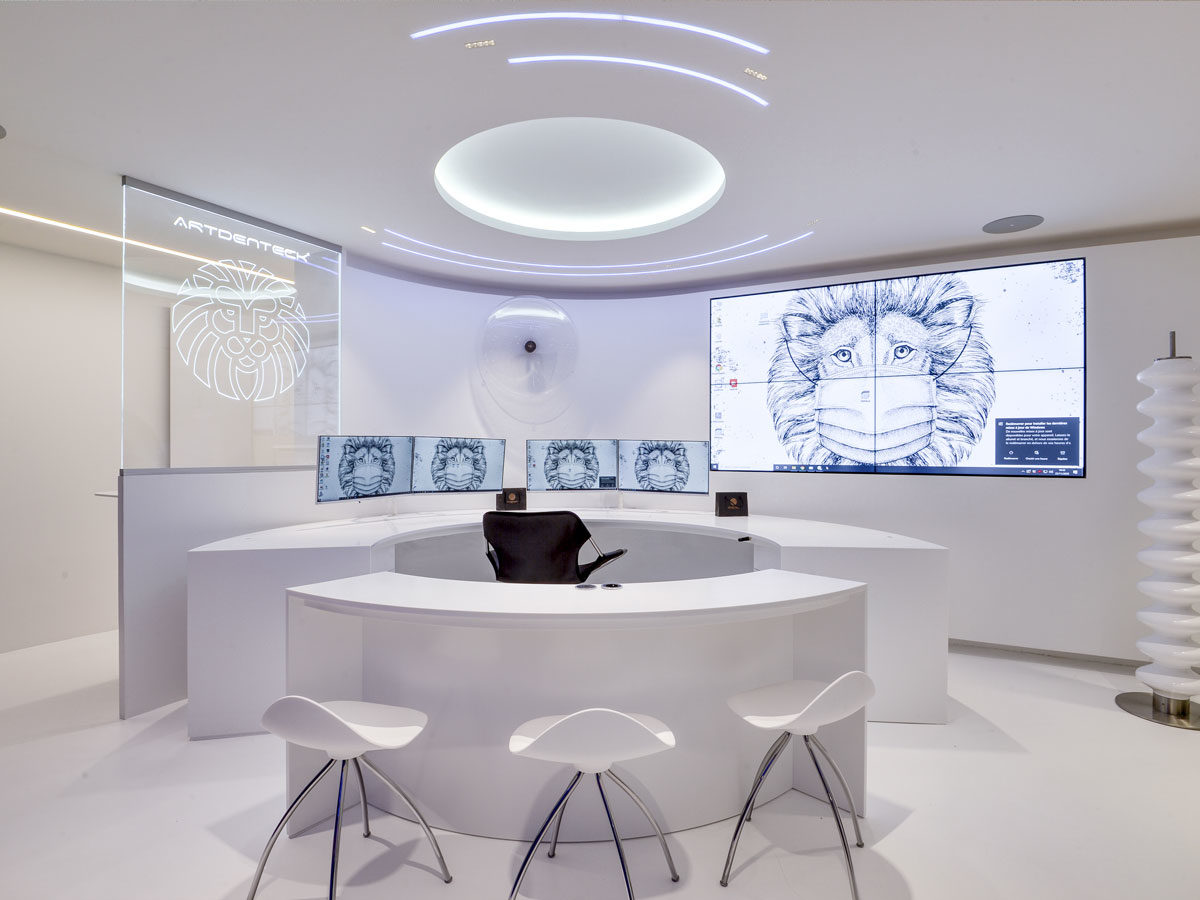 Our ornamental plasterers worked in all three areas of this new, futuristically inspired lab, namely including attractive lighting elements.
To create a minimalist layout in immaculate white, our teams installed a trap door in the ceiling to provide access to the rolling blind's mechanisms.
Innovative, minimaliste staging
The architect has chosen Tubes company and the radiotor "Milano" with a surprising design to liven up the waiting room in this new, futuristic lab.
All of the lighting is connected to a switch plate fashioned by the architect and created by Meljac to ensure operational ergonomics.
RECEPTION / DESK
Reception area with seats built into a fibrous plaster niche and a circular desk to take customer orders.
LAB
Laboratory area, separated by a window, with specific machines dedicated to manufacturing dentures.
MACHINE ROOM
A space at the back of the lab, containing a next generation machine connected to all the different technological components.
Lighting and fibrous plaster
Different kinds of LEDs were embedded in the ceilings and illuminated cornices. A colour system was incorporated into the LEDs, allowing them to light up in different colours, depending on the number of orders received and handled by the lab.
LASER BLADE XS
Laser Blade XS LED tracks are great for delicate optics that limit direct glare while still diffusing a high quality of light.
UNDESCORE
Underscore LEDs are high-end lighting for rounded elements. They can create continuous light with no visible dots, making them ideal for fibrous plaster cornices.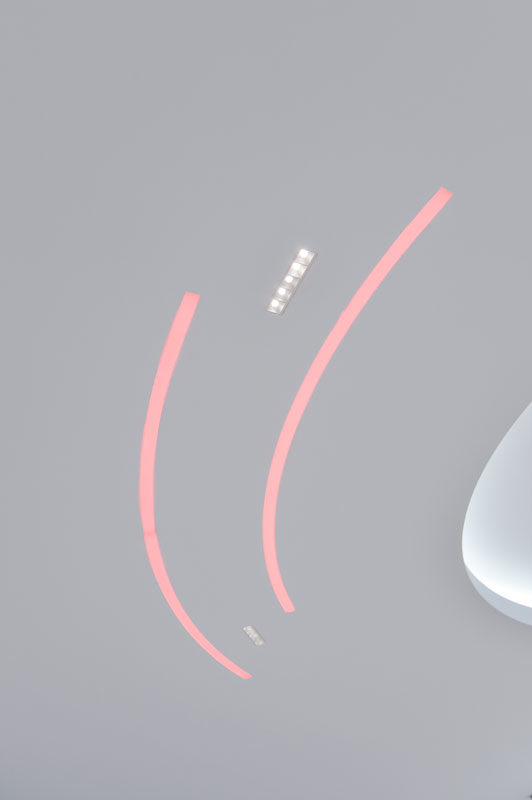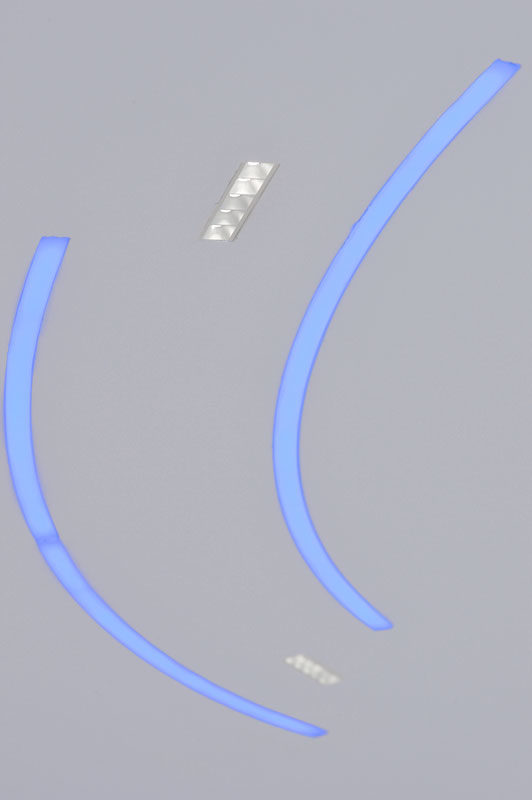 iN60
iN60 LEDs are perfectly suited to horizontal and vertical surfaces, offering comfortable levels of brightness.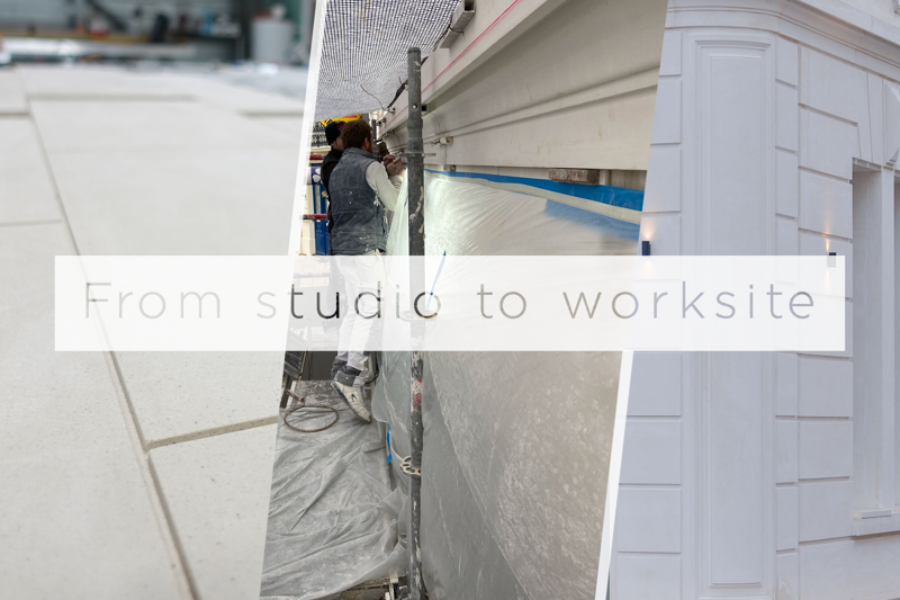 A look at the Pâtisserie Iafrati project in the heart of Vichy. A new storefront made of Vieujot plaster by our ornamental plasterers…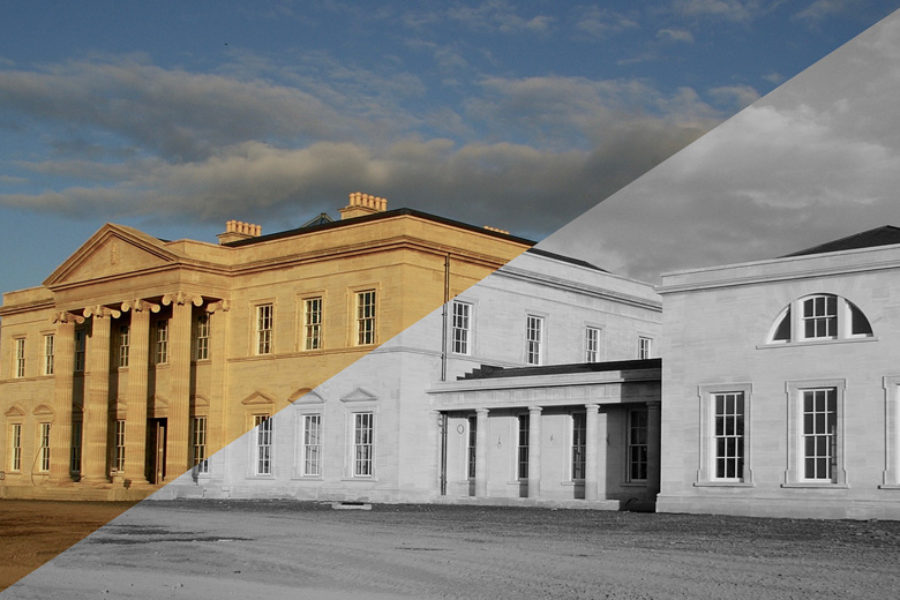 A look at the most spectacular before and after pictures of plaster projects carried out by Maison Rouveure Marquez.
Our teams are ready to hear all about your plans for bespoke creations for your
Our bimonthly flashes news in your inbox!